Samsung and LG have showcased their Flagships for 2017. While LG has opted for a safe approach, Samsung has taken a riskier one, especially after the last year's Note 7 debacle. Don't get me wrong, LG G6 is a great phone with top of the line specs, an excellent camera and a beautiful screen with 18:9 aspect ratio, but after the innovative and futuristic approach we saw LG take with G5, watching LG play safe is kind of disappointing. Samsung, on the other hand, has come out with guns, blazing with a beautiful curved display, an Iris scanner and its own assistant called Bixby. Since both LG and Samsung have set the bar high for other flagships, it's going to be interesting to see how other OEMs respond. We have compiled a list of 5 most anticipated flagships to look forward to.
Google Pixel 2
Last year Google ditched the Nexus lineup and introduced us to the Pixel. The phone also marked the debut of the Google Assistant that was previously available only through Google Allo. The phone had the most powerful processor available at that time bundled with a beautiful camera and a great software experience.
It was no surprise to see that just after its release the phone became out of stock.
Still one of the best sellers Pixel is a great phone. Pixel 2 has a chance to redefine the Smartphone market. The top of the line specs combined with Google's software experience is something to look forward to in what is being dubbed as Google's answer to Apple's iPhone.
OnePlus 4/5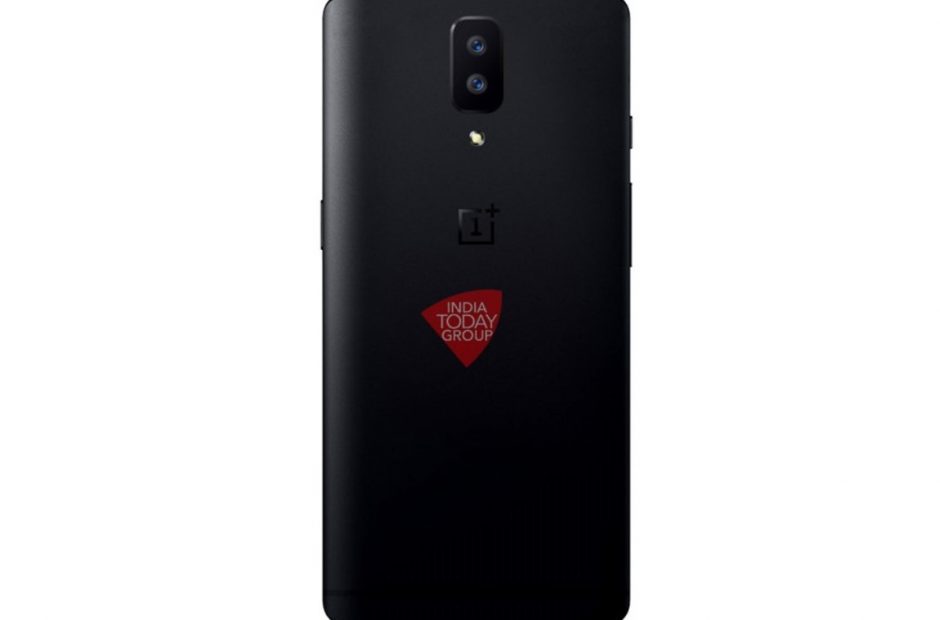 OnePlus created a lot of buzz with its first phone, the OnePlus One. It had great specs, came with Cyanogen OS and all this at a price almost half of other Flagships. The company didn't do so well with its second flagship, which though good was no match for other devices in the same price bracket. Coupled with its disastrous partnership with Cyanogen and failure to provide regular Software updates the company began to lose customers. But with their new phone OnePlus 3, which was later replaced by 3T, the company has rapidly increased its users.
OnePlus provided quickest update to Android 7.1.1 after Google ,indicating that the company has learned from its mistakes.
If the company sticks to its roots of providing top specs, a close to stock Android experience and an affordable price tag then OnePlus 4/5 (or whatever number OnePlus gives) is something which can make life difficult for other flagships.
Recently a few camera samples of the OnePlus 5 were leaked exclusively by us since a leaker reported sent them to us. However, they can be called dubious at best.
Samsung Galaxy Note 8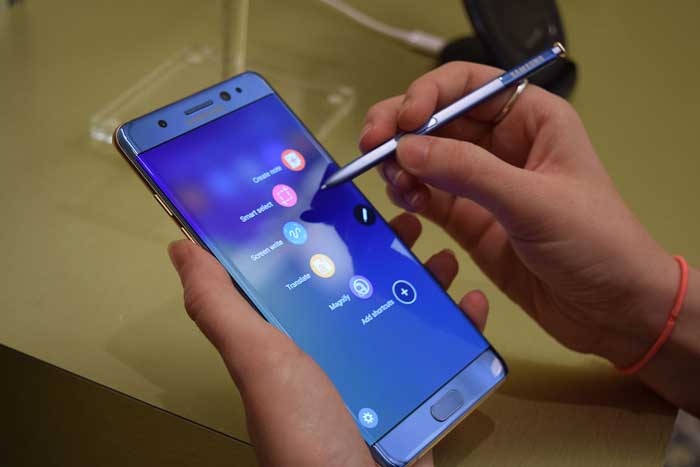 Samsung's Note series was always innovative. The S pen, the huge display and a fast processor came together to give you a great Smartphone experience, even though note series caused a decline in sale of S series. We can call it sort of a friendly fire.
Speaking of fire last year's Note 7s were completely recalled due to them being quite an explosive deal (sometimes very literally though).
With Samsung looking to put this nightmare behind expect a great phone with Note series DNA and an upgrade from S8. These phone are going to be quite a hot deal (We hope not literally though)
HTC U 11
"What doesn't kill you makes you stronger". A great saying, something the developer's at HTC will be considering as their inspiration. With declining sales, no innovative and unique products and above all a losing market share will definitely make developers at HTC try something new and rivaling. Get ready to say hello to HTC U 11, a phone which can either be a hit and set HTC on the right track again or be a miss and have HTC take a long and hard look at where it all went wrong.
If the recent leaks are anything to go by, the folks at HTC have done a great job.
The specs can rival any flagship and the design can really make the phone stand out (unlike  another phone from HTC which looked suspiciously like a straight up copy of a phone by a half eaten fruit). It's going to be interesting to see how this flagship performs.
Apple IPhone 7s &7s Plus
With launch of every IPhone, a new video comes out few days later showcasing the next from Apple, titled IPhone concept with some pretty good editing showing a modular body, a projector and a foldable screen (Yeah that video).Sorry to break this to you folks but that's not real. Launch of an IPhone makes the whole Smartphone industry turn their heads. With millions of fans around the world, Apple's launch events are always massive.
Perhaps the only direct rival to Samsung's flagships, watching Samsung and Apple go head to head is always interesting especially after those big copyright lawsuits.
With Samsung upping their game this year it's going to be interesting to see how Apple responds.
You might also like
---
More from Android
---
After a lot of rumors and speculations, LG has officially closed its mobile business worldwide. Meaning, the company will not …
Just another nice day with plenty of smartphones to arrive later this week and bingo, Oppo silently launched two of …
Vivo unveiled three models under the X60 series with the vanilla X60 and X60 Pro arriving in December 2020 followed …
Editor Picks
---