Fitbit has now officially entered in the smart watch business with its first release, the Fitbit Ionic. The device is already up for pre-orders in the US at around $300 (approx 19,200) from the company's official website.
The smart watch does more than just tracking your activity, calories, and heart rate. Now that it has SpO2 sensor the wearable is able to track blood oxygen levels. The watch is now water resistant up to 50 meters. The company claims that the device will show speed, pace split times, elevation climbed and a map of your activity on its app. The device also comes with NFC.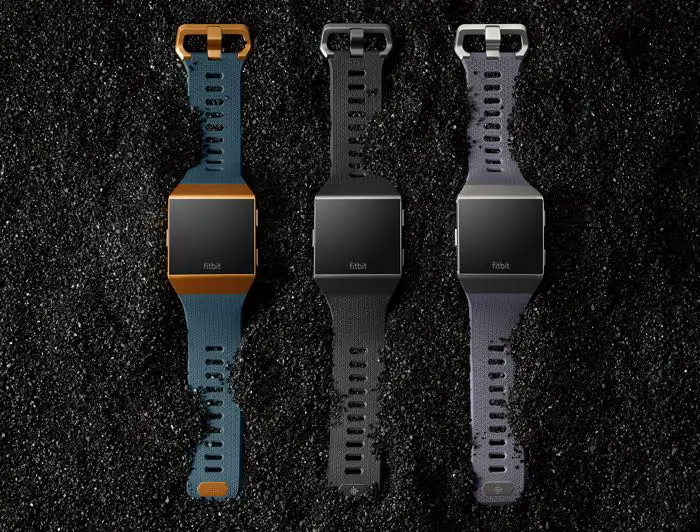 The Fitbit Ionic will come in three band options- Sport, Classic and Leather. The device sports an LCD touch screen with a brightness level of up to 1000 nits. The Touch screen is protected by Corning Gorilla Glass 3. The case includes GPS antenna for better satellite connection.
Other than GPS, the device packs in sensors such as an accelerometer, altimeter, heart rate monitor, compass, ambient light sensor and vibration for feedback. The product runs on Fitbit's brand new OS which the company will be using for its future watches too. The Fitbit Ionic will be compatible with Android, iOS and also Windows. You can connect it via Bluetooth 4.0, with which users will be able to view calls, text messages and other notifications on the screen. You can also connect the watch to your desktops as it is compatible with Windows Vista, Mac OS X and the later versions of it.
The photos which were leaked before painted a perfect picture of the smartwatch. The Ionic features a unibody module with detachable band parts on both ends. The Ionic's button placement resembles to its previous product, the Blaze. The left sided button powers on the device, whereas the two right-sided buttons can be used during workouts to pause and save the data stored.
After a long ride, you may feel thirsty and if you have forgotten your wallet at home, then it's a disaster. Fitbit has added a yet new feature to Ionic, that's the Fitbit Pay. This feature will be available for American Express Cards, Mastercard, Visa credit cards and also debit cards from some of the renowned banks around the world. Fitbit will be adding more banks to the list very soon.
The Ionic features in 2.5GB storage on the device, so that you can listen to  music while on the run. It can be used with wireless headphones. Fitbit is all set to announce its App Gallery, where users can download apps and other stuffs to customize their device.
The Ionic will be available in three colours – Silver grey tracker, clasp with blue grey band and smoke grey tracker. Although technology giants like Samsung and Apple are already in the smartwatch department, there's still hope for Fitbit to rise. Ionic is expected to launch in October 2017.
More from Android
---
After a lot of rumors and speculations, LG has officially closed its mobile business worldwide. Meaning, the company will not …
Just another nice day with plenty of smartphones to arrive later this week and bingo, Oppo silently launched two of …
We are done with March and we just entered April 2021. So, what new apart from the ongoing second wave …
Editor Picks
---