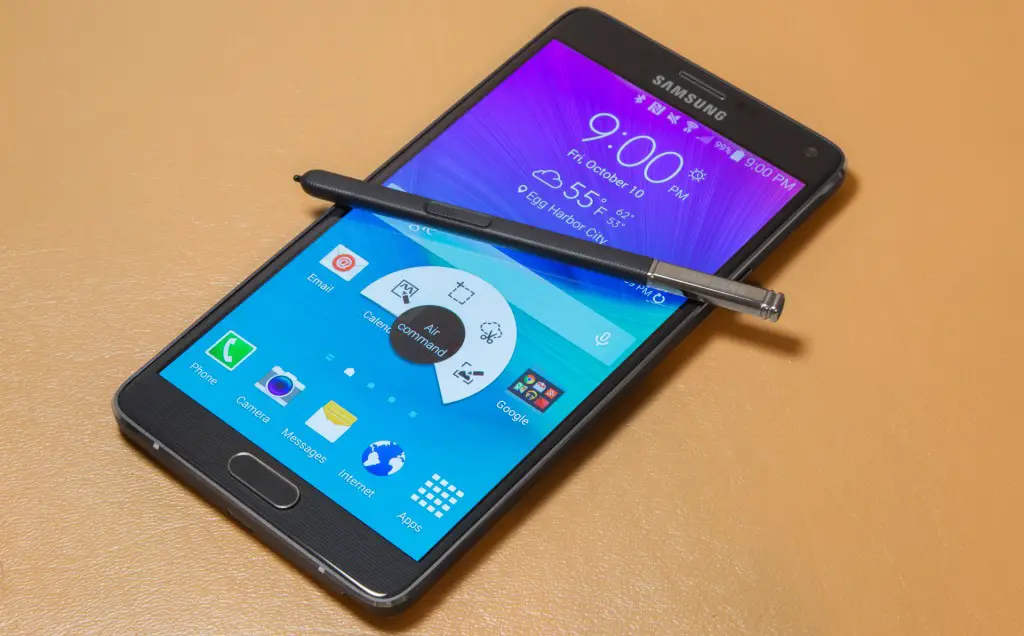 Samsung Galaxy (Samsung GALAXY) is known for its high-end, stylized Android-powered mobile devices. Moreover, the Android updates have been given different names since the time they have come out such as Jelly Bean, Kit Kat, Gingerbread, etc. With the Samsung Galaxy S6 and Samsung Galaxy S6 Edge officially being unveiled in 2015, they have also already begun their Lollipop 5.1.1 update process a few weeks ago. This update, available for Galaxy Note 4 owners in Russia was expected to have arrived by the end of July. However, it seems that Samsung already started a bit earlier than expected.
According to a screen capture, the Samsung's premiere phablet (model SM-N910CC) is already in receipt of the latest Android build; at least for the users who are in Russia. However, there is not much known about what the build entails. At the same time, it has been presumed that it included all the relevant bug fixes and additional upgrades that were not contained in the Android 5.1 update. While there are rumours of Samsung activating the Exynos 64-Bit CPU, it will be very interesting to see if anything does pan out, as it is dormant in some Note 4 models. While the build date was June 29th, it appears as if the rollouts will either happen in a staggered format or else it took a bit for someone to notify the source of the story.
So, before you begin to mash the 'Check for Updates' button, remember that OEM's (original equipment manufacturer) most often release their updates in 'test' markets first where they can monitor the process and check for any problems/bugs that may occur before a widespread rollout. Such was actually the case last year, when LG began its deployment of Lollipop in Poland.
Have you received the latest Lollipop log on your Note 4? Be sure to leave us a comment below!
You might also like
---
More from Android
---
Meizu is working on their next flagship smartphone which the brand is about to launch in the next month. The …
No matter how massive your phone battery is, it is important how much time it takes to charge completely. Charging …
Amazon India has already started their Prime Day celebration in the country starting today. There are tons of exciting deals …
Editor Picks
---