We have just stepped into the 6th month of 2021. We are still left with a million+ apps to discover from the Play Store. Here's a list of the Top 10 Best Android Apps June 2021 you should give a try. As with every month, this listicle contains 10 useful apps from various categories that you can try based on your requirements. Some people like discovering new apps and that's where this listicle comes into play. You will get apps from meditation to typing, fitness to finance and more in this listicle so read along
1. Life360
Bd goodbye to asking your family members or friends "Where are you?" or "What's the ETA?" because Life360 revolutionizes it. Although you already have location sharing functionality on Google Maps with Life360, you get to keep track of the location of all your family members and friends. Just send them an invitation, ask them to join the "Circle" and now, you can access the location of all the members on a private family map on the app. Life360 sends out notifications in real-time as well as keeps track of lost or stolen phones and more. The app is cross-platform and works on iOS devices too.
2. HandWrite Pro Note & Draw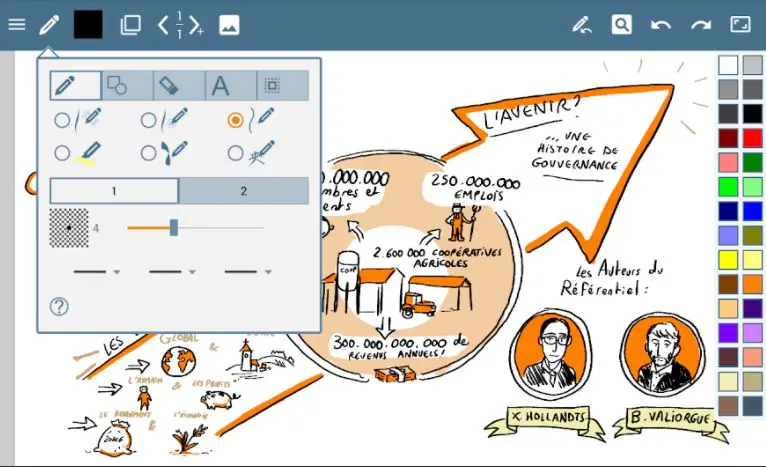 You no longer need a pen and paper to note down everything you want to remember. The HandWrite Pro lets you take note on a ginormous canvas that appears unlimited in size when you zoom out. The app lets you use a stylus (on some devices) and your finger on other devices letting you draw stuff, write, diagrams and tables, and more in a freeform nature. You can export PDFs if needed. Add PDFs to mark things such as grades, information on filling up a form, and so on. There's a free version with a vector graphics engine, image import, endless page size, and more.
3. FitOn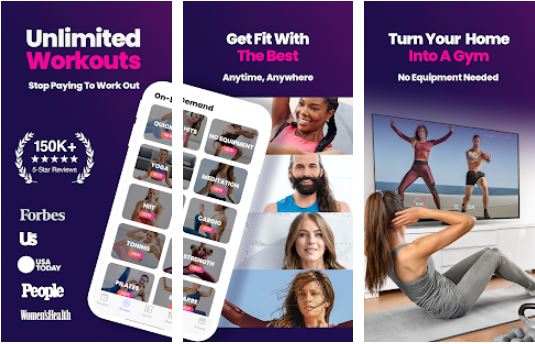 Exercise and being in shape is crucial in today's time when obesity has been associated with many disorders and diseases including comorbidities. FitOn is a one-stop-shop for all the goals you have regarding your health. It has free home exercise videos as well as guided meditations and personalized fitness plans you can follow to achieve your goal. It could be anything from getting fit or staying in shape or leaning your body and so on.
The app has a collection of videos ranging from HIIT, Pilates, Barre, Yoga, and more and guarantees that you'll enjoy watching and repeating what is being taught. Get personalized fitness plans based on your body structure and goals on FitOn because there are no exercises that can be termed as one size fits all.
4. Planoly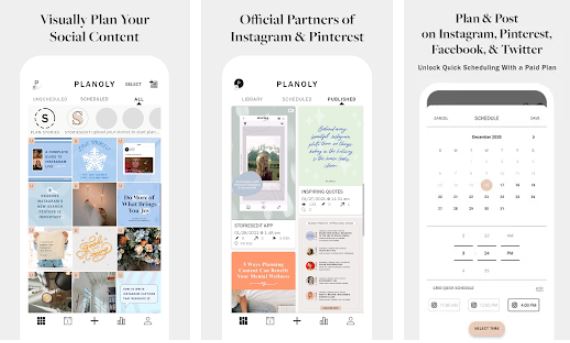 Let's say you are running an Instagram account or a Facebook page or Twitter handle or Pinterest. You need to post content regularly because it may soon get irrelevant if you don't do it. Planoly is at your rescue. The app lets you schedule posts on various social media websites/apps. Simply add the post or image, add a caption, add other details if required, and set a time the post should go live.
Once you have set up the schedule be it for a Tweet, Post, Story, or anything else, it will go live on the said time. It has a robust analytics platform to analyze key metrics. It gives you insight on post performance, follower counts, activities on posts and stories and more.
5. UPlayer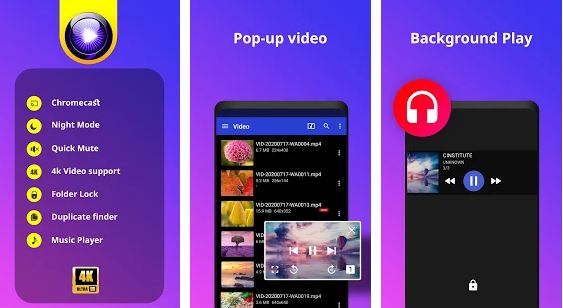 UPlayer is an HD video player that has powerful features. It covers all video formats from SD to HD and 4K UHD videos as well. The app supports all major video formats including 3gp, avi, ts, m4v, mp4, mov, flv, rmvb, wmv, and mkv. UPlayer has a night mode and a timer that turns off the player when it goes off. Its Equalizer support lets you adjust the treble and bass of the output. You can even use its casting functionality with Chromecast paired with your TV. The app lets you download subtitles of any movie or TV show. Further, you can select multiple videos to play or share with other users and more.
6. ToonApp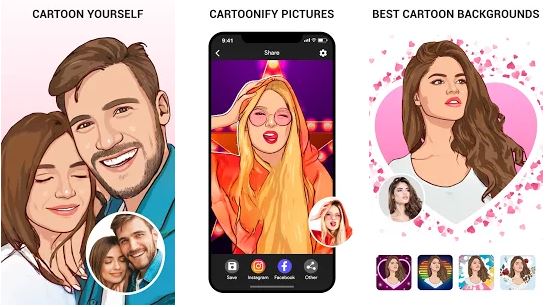 Looks like I have just hit a goldmine. I always wanted to cartoonify my photo which looks pretty good as a DP on Instagram and YouTube. Apparently, ToonApp does it for you and with ease. Simply add the photo you want to cartoonify and bang, it's done. The app will avatarify you in a jiffy. You can even go for its big head challenge that lets you create your avatar as an anime character. Use its huge catalog of drip effects for fabulous backgrounds such as hearts flying in the background. Use the magic brush effect to add stars, color splash, glowing heart, and more. The app is filled with filters and effects that you would instantly fall in love with.
7. Pocket
If you are someone like me who loves consuming content like news, how-tos, easy steps to do things and so on or videos, recipes, Pocket is a one-stop-shop for everything. It is a news aggregator that combines content from bigwigs like BBC News, The Verge, New Yorker, The Guardian, Business Insider, YouTube, and more. Reading on Pocket is a relaxing experience thanks to its clean layout customized to give you all the information you want to know without cluttering it.
The app has a feature that you can use to listen to news articles, stories, posts, and more in a hands-free nature. Plus, the app can be used offline as well so no matter if you are commuting or in a spot where you don't expect internet access, Pocket has a lot to offer.
8. Old Movies
I am a big fan of classic old Hollywood movies hands-on. I know the fact that there are many who will agree with me. Old Movies is a great app to watch full movies from the classic cinema era between the 1910s to 1960s and that too free of cost. Get your hands on classics like The Gold Rush, A Farewell to Arms, Rebecca, Meet John Doe to name a few. You can use its Chromecast ability to cast the movies on a big screen. Search for movies in categories not limited to love, musical, action, comedy, drama, action, and more. Don't miss out on great performances by Charles Chaplin, Gary Cooper, Ingrid Bergman, among others on Old Movies.
9. Hopper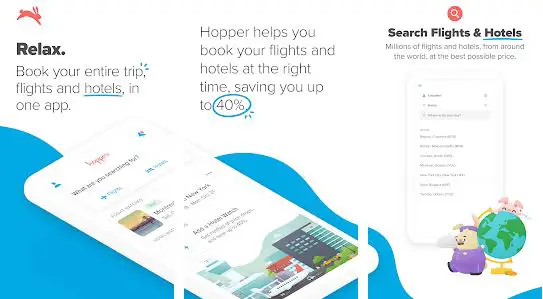 Booking a flight may not be cheap at times because airlines play a whole charade of games when it comes to deciding fares. You could end up paying a fortune for a seat when a co-passenger got it for 10 percent off. Well, Hopper predicts ticket prices for flights up to 1 year in advance. Guess what? It has a 95 percent accuracy rate which is a lot. You could end up saving almost 40 percent on airfare with Hopper. It supports major airlines in Canada, the US, and across the globe so you don't have limited options to fly.
10. SkyScanner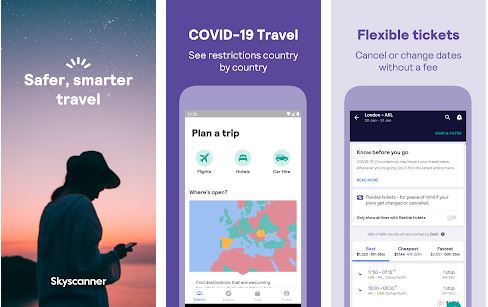 Hopper is a great way to find cheaper flights but Skyscanner takes it all in. The app gives you full support to plan your itinerary including flight booking, hotels, and car hire or you can choose any one of the three depending upon your requirements. Use various filters to find the best flight, hotels, or rent a car and all the information is available on Skyscanner at the tip of your finger.
And with that, we'll have to close this top 10 listicle containing ten of the best and useful apps consisting of both new & old and free & paid so that you get to try these useful apps and make them a part of your day-to-day life as needed. Do let us know which app made an impact on your regular phone usage even if it's minuscule.
You might also like
---
More from Android
---
After making a splash in the Philippines, Tecno's latest smartphone is here in India. The Tecno Pova 2 has now …
Samsung will be upgrading the Galaxy A52 5G with the upcoming Galaxy A52s 5G. It is likely to make its …
Google will announce the upcoming Pixel 6 series sometime in October. However, it has already started teasing some new info …
Editor Picks
---