There are more than 3 million applications on the Google Play Store. In fact, hundreds of apps are coming out everyday which makes it really hard for any user to keep a track. Finding the best Android apps from the ocean of apps available on the Play Store can be a challenge and that is where we come in! We at True-Tech tend to follow an ideology where we showcase the top 10 android apps that you must try in this month. We test various apps across different categories and bring you our Top 10 Best Android Apps October 2020.
1. earliAudio
In 2020, Podcasting has gone mainstream. Millions of people listen to podcasts every day and if you are one among them, then earliAudio is for you. In earliAudio, you can find all your favourite podcasts and can also explore various new ones. You will be notified about new episodes from your favourite podcasts and you can also access earliAudio's exclusive playlists.
The features of the app include search by popularity or podcast charts, search by topic or category, and you can search by duration too! Other features include dark mode, interests tab, and languages. While we are talking about languages, you can choose to listen to podcasts from various languages including German, English, French, Italian, Spanish, Dutch, and Portuguese. There is also an option to download podcasts and listen offline.
2. Design Studio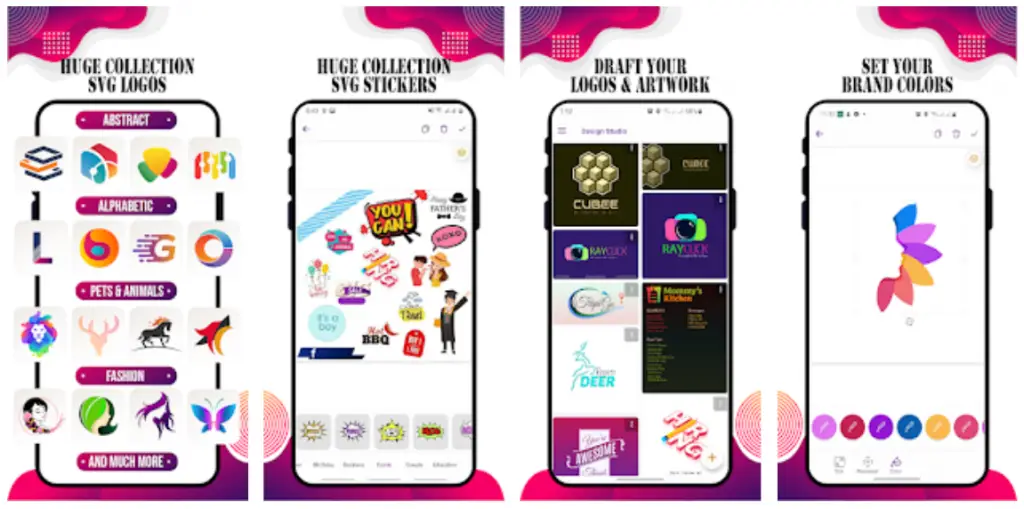 If you are a creator or you if frequently post designs on social media to attract your online viewers, stop paying the designers as with this app you can create graphic designs, invites, and logo's for free. You can create original logo's, visiting cards, cover images, and various design elements. There are various preset logos for all business categories here, which you can use by making the changes to colour, design elements, fonts, and gradients too.
Not only that, you can create beautiful posts for social media and make your posts shine. The invitation maker here is also very effective with various design elements and you can make designs for a party, housewarming, or any event for that matter. There is also an inbuilt thumbnail maker which you can use to make thumbnails for YouTube and various other social media platforms.
3. Puma Browser
There is no such thing called privacy as long as you are an online person. But if you are looking for a private and secured browser for all your browsing needs, Puma browser is the one for you. Puma Browser is a fast and privacy-focused mobile web browser. The app uses DuckDuckGo as its default search engine. As most of you already know, DuckDuckGo is known for its privacy features.
Puma Browser recently have partnered by Coil.com by which they can now support the publications and creators directly when are using the Web monetization. Unlike most of the privacy browsers, they have chosen to support creators and publications. Puma Browser is also very active on Twitter by taking feedback from its users and also helping them out by solving their queries.
4. Notes by Firefox
Notes applications come very handy if you want to take a quick note of some key points discussed in your meetings or class. If you are not very satisfied with your default notes app on your phone, you can always download a third-party notes app from Play Store. If you want your Notes app to be simple, encrypted, and sync-able one, do check Notes by Firefox. Notes by Firefox is a simple notes app but it is secured and syncs with Firefox.
As this application is developed and maintained by Mozilla, there is no need to worry about security and all your notes are synced with end-to-end encryption. So, one can only access your notes with your Firefox credentials. This app is still in its development phase, but it is listed under Early Access in Play Store.
5. Motion Ninja
Shot a video on your smartphone and it turned out boring? Well, you can spice it up by downloading Motion Ninja. In this app, you can add various graphics and VFX to your footage and make your simple footage look like a Hollywood film. In simpler words, this is After Effects for your Android phone. As this is a mobile app, do not think it is just for amateurs. It has some professional tools which are only used in cinema editing.
With Keyframe animations, PIP, Transitions, Chroma Key, Special effects, and various other features you can actually create a film if you know what you are doing. You can add VHS, flames, glitches, lasers, effect stickers, and a lot more to your video in just a few taps. You can create Reels or TikToks with this app and amaze your followers.
6. Personal Shopping Assitant
If you browse the internet, you might come across various products online which might interest you. But if you forget to take a screenshot or add the product to cart, you might never even find it. Check-out the Personal Shopping Assistant application. Now, are you wondering what this app can do? Well, for starters, the Personal Shopping Assistant application automatically remembers products your browser on your phone.
Not just that, these products are added to your 'mobile' and 'browsed' boards automatically. You can see them as product cards in the Assistant app. So from now on, leave the assistant application open and start browsing. Not only it saves your browsing data but also notifies you when the price increase or decrease. You can also compare the product's price from various sellers to get the best deal. This app is developed and maintained by Microsoft Corporation.
7. Tide
Had a hard time at work? Unable to sleep or meditate peacefully? Well, check out the Tide application. Tide integrates sleep, meditation, relax, and focus into an app. Tide is an app that aims at physical and mental care. This application is suitable for anyone who suffers from sleep problems, procrastinators who have difficulties in staying focused and creatives who are frequently disturbed by a noisy environment.
The features of the app include focus timer, sleep and nap, relax breathing guide where you can select the sounds from nature, relax meditation, quotes, and a lot more. The interface of the application is minimal at best and carries wonderful visuals all-around the app. You need not unlock your device and divert your mind as there is also a lock screen integration here.
8. SNOW
If you want a simple photo editor with all the features like beauty mode, filters, video editor, and more then SNOW app is for you. SNOW uses AR to integrate the filters for each photo of yours. The app is filled with thousands of stickers and editing elements which will be updated on a daily basis. There is also an inbuilt video editor to edit a quick VLOG.
9. Colartive
Bored of your stock wallpapers on your device? Level up your home screen using Colartive. Colartive is a wallpaper application with unique and customisable wallpapers. This app stands-out from other wallpaper apps as you can choose a wallpaper of your choice and make changes like changing colours, adding texts, and a lot more. Almost all the wallpapers here can be modified as per your liking. There are a lot of built-in colour palettes available and you can also save in all resolutions.
10. Explurger
Most of you already know that some huge brands and celebrities do have their personal social media managers who take care of rendering the company or person across the social media channels as the sole voice of the brand. They create content, manage posts by scheduling, reply to messages or comments, and etc. So, have you ever imagined how would it be like having your personal social media manager? Well, then Explurger is for you!
More from Android
---
Editor Picks
---