The Google Play Store is a den of games from any and every category, niche, the keyword you could ever search for. But trying it out doesn't make sense and that is why we usually come up with the best of games. Here's a list of the top 10 best Android Games in April 2021 that you can play. The list doesn't belong to a single category or type of games but rather, it is a combination of games from various categories and types all converged in a single listicle. Let's dive into the list of Top 10 Best Android Games April 2021 without any further ado.
1. Manor Matters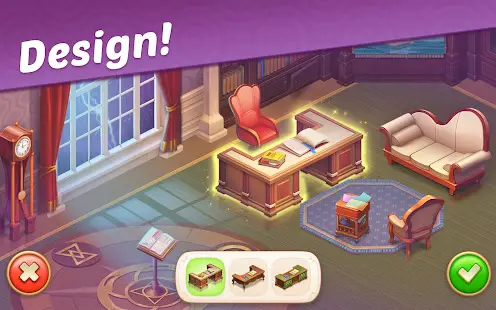 2. Microtrip
Everybody has seen how coronavirus looks in the graphic renditions. So, Microtrip takes you on a ride in an arcade game with a pinch of physics taking you inside the body of a strange creature. You are tasked with using your phone's motion to guide your character as deep as possible. You will have to go through mazes and obstacles, narrow passengers and challenging moves to gain points, collect special pills to stay protected against unwanted cells, and yes, some viruses and monsters will cause you to lose a life every time you hit it so beware.
3. Real Car Parking
So you think you can park your car no matter how difficult it is? Test your skills albeit virtually with Realme Car Parking. The realistic graphics will keep you glued to the game where you will get levels with parking spots in parking lots, garages, and other slots. Use different camera modes to perfectly park your car on the spot given and beware, do not bruise other cars. Real Car Parking has 100+ levels across six different modes that you can play. Drive from a bunch of different SUVs, Hatchbacks, Sedans, and Supersport cars available and experience the fun.
4. Jigsaw Puzzles
I highly doubt that someone doesn't know what a jigsaw puzzle is. Well, instead of buying the actual Jigsaw Puzzle which comprises a single image, Jigsaw Puzzles from Easybrain gives you access to 10,000 Free HD pictures that you can use to solve the jigsaw puzzle. Of course, not all images are easy to complete so you get a varying degree of difficulty. The game has daily free puzzles to solve comprising 9 to 400 pieces so pick your challenge carefully. There's a rotation mode too which escalates the trickiness so beware.
5. Truck Simulator 2018: Europe
Let's say you are fascinated with trucks and would love to ride one. Although this won't give you a practical experience, Truck Simulator 2018: Europe will surely give you a surreal virtual experience of driving trucks on the highway carrying loads and more. The game has realistic interiors and convincing graphics as well as 11 amazing trucks to check out. It has realistic sound effects that would help you play the virtual experience part. Course through *0+ challenging levels carrying loads on highways, city roads, and country roads alike. The game supports 25 languages and more.
6. Hunter Assassin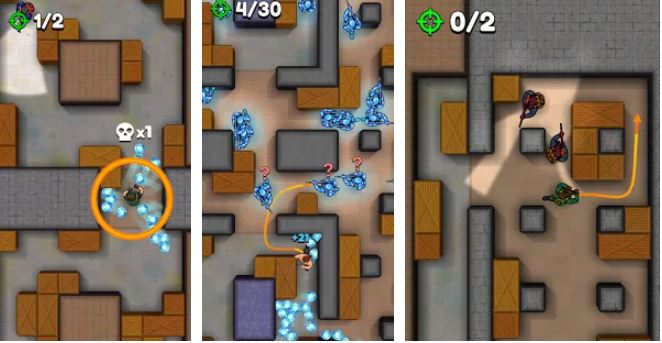 With more than 100M downloads, Hunter Assassin is not just an ordinary game on the Google Play Store but has a huge fanbase to advocate its gameplay. Your character needs to be hidden from the enemies and their flashlights. You can attack them in the shadows and collect gems. Use your automatic machine guns to beat the enemies lurking at each corner. Hunter Assassin uses a 2D top-view look so you can see everything unfolding across the levels with ease.
7. Badland
8. SimCity BuildIt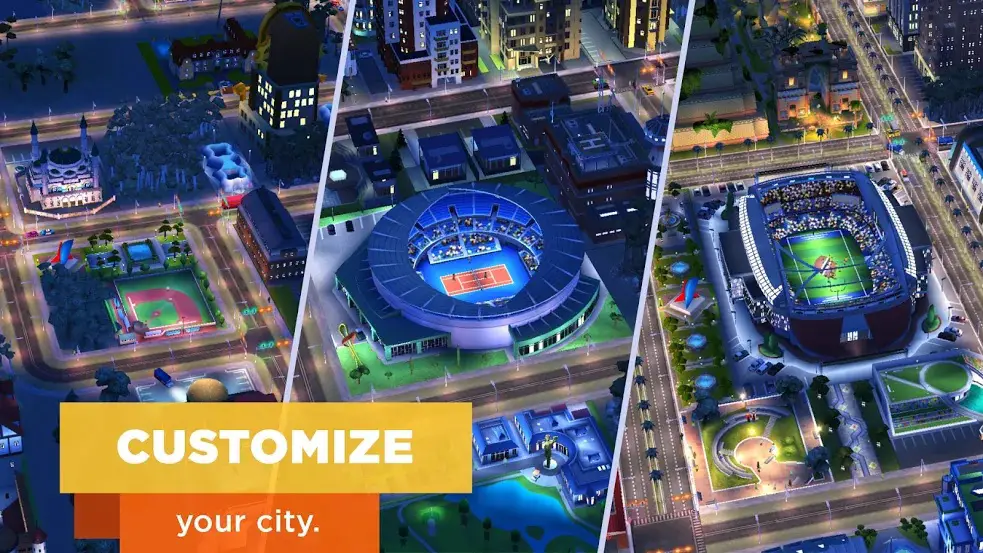 Welcome the mayor of SimCity. You are a mayor of a hustling and bustling city that you will build from the ground up. You are solely responsible for creating the buildings, skyscrapers, roads, and other infrastructure to keep your citizens happy. Move up the ladder trading with other mayors, create future cities from scratch and give your imagination a reality although virtually. Build the infrastructure, better it as you go to get the most of the structures you create on SimCity BuiltIt. Solve problems of the citizens and more playing this highly immersive game.
9. Warface: Global Operations – Shooting Game
Warface is one of the most happening fps shooting games out there. It brings out new maps, weapons, character skins, equipment, and more that you might never have used if you never heard of Warface. Play skillfully and tactically with its dynamic PvP battles across 7 maps with 4 game modes to cover and 20+ mini-events to check out from the lot. Warface offers more than 200 types of customizable weapons and equipment that would help you get the best results. Complete missions, conduct raids, play various game modes, and more with Warface.
10. Blockudoku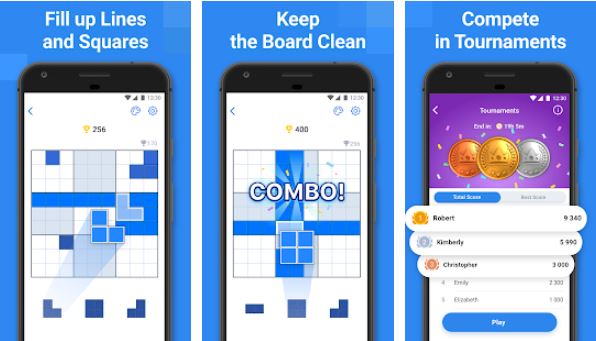 Interestingly, Blockudoky is a combination of two games that is sudoku and a block puzzle game like Tetris. You get a 9×9 block puzzle board to play one and you have to play blocks of various shapes onto the board. Once you complete a vertical or horizontal line consisting of 9 blocks or a multiple of 9, the blocks will be destroyed. Your task is to fill these blocks so as the blocks will be destroyed as and when the vertical or horizontal or both lines are complete. It is easy to play but can be tricky once there's less space on the bard for blocks.
Looks like we are at the end of the Top 10 Best Android Games April 2021 list with games from various categories and genres that you can enjoy. Do let us know which one made you pump up the adrenaline and which one failed to do it. Also, your favorite game could be included next if we find it interesting so do comment below.
You might also like
---
More from Android
---
Samsung unveiled three different sets of Ultrabook today at the Galaxy Unpacked April event. The event was held via the …
XiasssAfter getting a lot of headlines over a couple of weeks now, the Redmi K40 Gaming Edition or Gaming Enhanced …
Realme has had a busy year upgrading its smartphones, releasing newer ones, and whatnot. The company has just released three …
Editor Picks
---