Whether you want to keep yourself entertained in this lockdown time, or you have a long journey planned ahead, mobile gaming can only save you from the boredom! Although Google Play Store filled with millions of games embracing different categories and gameplay styles, most of the games are poorly optimized or straight-up bad which makes it really hard for you to find the ones which deserve a place in your storage! Not to us, as we at True-Tech tend to follow an ideology where we showcase the best Android games you must try this month. Now, let us take a look at our Top 10 Best Android Games June 2020.
1. NFS Heat Studio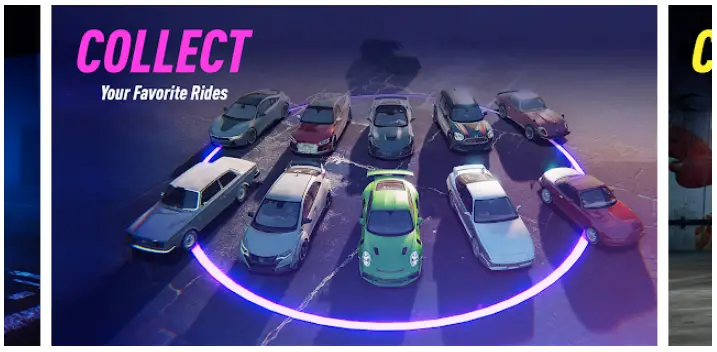 Need for Speed is one of the finest racing titles in the history of gaming. From the very first NFS game, we have observed that we will have to finish and win the races, level-up, and win money to unlock and customize your garage and your cars. Ever since the NFS Underground series was launched, we have been seeing various ways and customizing options to enhance the cars and garages. Now, this NFS Heat Studio is all about car collection and designing! In NFS Heat Studio, you can collect and customize the world's most amazing cars to use in the upcoming NFS Heat.
You can complete challenges and unlock new cars. Not just that, you can use the potential in customizing your vehicles and go crazy with wild body-kits, wheels, exhausts, and the list goes on! Also, you can set up shots and videos in the capture lab.
2. Medieval
If you are a fan of strategy-oriented simulation games, then this is game is for you. In Medieval, you can build your own town and grow your kingdom and become the king. There are a lot of things for you to build here. The list of things you can build include, castle, market, inn, and the list goes on. You can use your thinking skills to build and earn strategically! You can also invest in certain things advised by many advisors. Just like with the real-life, think, and invest to earn profits.
Moreover, this game is automated as the village will continue to run, even when you are offline. You can hire the advisors who will initially help you to make the proper investment and there are more than 100 advisors you can unlock and hire.
3. Repair Master 3D
"Life is a DIY Project" — JerryRig Everything. Have you ever imagined how it would be like to be a JerryRig Everything? Well, then this game is for you. Repair Master 3D is all about unassembling broken parts of any device and replace them with new parts. The game starts with repairing a smartphone, where you will have to remove the protective screen guard, replace the screen, unscrew the screws to open and check for damaged internals, replace them, assemble, deliver it to your clients.
You might initially start with the smartphones, but by completing levels, you can unlock the laptop, Nintendo Switch, smartwatch, headphones, cameras, and the list goes on. This is one of the recently launched titles on the Google Play Store and is downloaded over 5 million times within a less than month.
4. Evil Lands
If you are a role-playing multiplayer action game fanatic, then Evil Lands is the game you will have to try this month. This is one of the most intriguing titles available on the Play Store. You will have to fight monsters, dragons, and their bosses who are hiding in the Evil Island. You can either play offline and completely explore the island in finding the bad guys or play with your friends and other people around the globe too.
This is an open-world title with excellent graphics and overall gameplay has an impression from a few Assasins Creed titles and Red Dead Redemption. You can complete challenges, upgrade skills, and loot items, and more. There are a variety of maps to explore and captivating quests.
5. Idle Supermarket Tycoon
As you must have understood by reading the title, this is a supermarket simulation game that is easy to play and hard to master. The game will start with a mini-store which you will have to develop by earning money. You will have to increase the POS counters, parking space, service quickness, and a lot more. Once you have reached the top level, you can sell your supermarket and upgrade to a higher-level and bigger supermarket space.
With the bigger your supermarket, the harder it gets. You will eventually have to also develop marketing strategies to attract potential and existing customers. Choose the best products and improve your research to offer the best deals to your customers.
6. Dream League Soccer 2020
This game is a feast for all the football fans out there. You can build your own team from over 3,500 FIFPro licensed players and take it to the field against the world's best soccer clubs. The gameplay itself is graphic intense with easy to master controls and motion-captured moves. The in-game commentary here is immersive. You can also reach the legendary status as you rise through eight divisions and compete in more than ten cup competitions. Use coaches to develop your player's technical skills and physical abilities. You can also compete against players from across the globe with Dream League.
7. Hot Wheels Infinite Loop
Remember the Hot Wheels tracks we used to build and launch the cars, well, this is the mobile game version of the same! The game is really well made with the concept of the cars traveling through loops, taking down opponents and win at the end. The possibility of winning the top cars and the level of customization you can put through is insane here. The graphics are on point and you can race against the eight-player PVP battle. You can complete the tournaments to win special rewards and epic prizes. Drift to fuel the boost, just the Asphalt series and, smash and crash through the epic rides at London and New York Cities. You can own as many cars as you want and maximize the performance of your Hot Wheels!
8. The Silent Age
Do you want to go back to the '70s to experience life back then? Well, go ahead and download this game. The game takes you on an adventurous journey into a dystopian future where mankind has gone to texting. The silent age is all about traveling through time between the iconic '70s and present-day haunted by silence. The silent age is an atmospheric point-and-click adventure game with stylized visuals and an eerie soundtrack that will keep you in suspense as you solve mind-bending puzzles.
9. Father and Son
Father and Son is somewhat similar to The Silent Age game but is a single-player adventure title. This game is often referred to as an emotional journey with a beautiful soundtrack. The game itself is an adventure that takes off from the National Archeological Museum in Naples, a cultural institution housing some of humanity's greatest artifacts and treasures. The game can be completed in about an hour and the thing to note here is that, if you make one wrong decision you will have to start the game over.
10. True Surf
True Surf launches with 21 of the world's greatest surf break driven by True Axis' real world physics simulation engine and powered by the live Surfline weather forecasts. The game comes packed with best in class in-game waves. You can also level up travel to world chasing reef breaks with hollow barrels at the pipe in Hawaii. The game is claimed to be powered by real-life surf forecasting data and is updated throughout the day.
You can build the quivers and you can fill with storyboards, funboards, longboards, guns, and fish according to wave conditions. You also participate in big leagues and you can also test your surfing skills via LIVE WSL competitions and compete against other players from around the world.
You might also like
---
More from Android
---
Oppo launched the Oppo A53 earlier this year with Snapdragon 460 processor along with triple cameras and more. It had …
The Xiaomi Redmi Note 9 series never made it to China but was released in many other markets. Cut to …
TikTok is already banned in India and might be banned in the U.S. too. Snapchat did manage to give TikTok …
Editor Picks
---