The Google Play Store is home to hundreds of thousands of games you can play. Be it any genre, mood, pricing, you can find a game for Android in every possible scenario. Some games rank better than others and usually show up on the homepage of the Play Store, while there exist a few hidden gems that go unnoticed. In today's article, we will be going over the top 10 best Android games September 2021 that you can play. The list is in no particular order or ranking, and we've mentioned both paid and free games, so suit yourself!
1. Cats are Liquid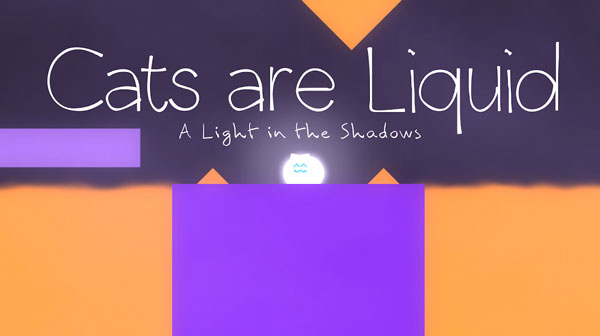 Imagine getting locked up inside several complicated rooms as a cat by your owner. Well, that is exactly the premise of this physics-based platformer. Cats are Liquid features 90 different levels or "rooms" that you, like a cat, need to escape. Throughout the journey, you'll unlock new mechanics and tricks to fit through quite literally any obstacle, thus the name. The game is completely free to play with only 8 ads scattered throughout.
2. Human: Fall Flat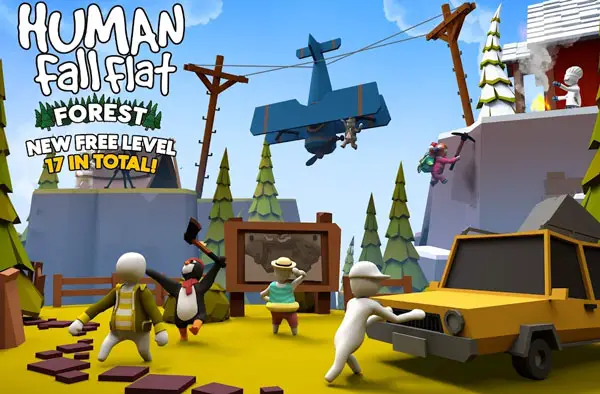 A hilarious yet mind-puzzling game, Human Fall Flat challenges you (and your 3 other friends) to reach the end of meticulously designed levels filled with obstacles. The game first gained popularity on Steam but has now made its way to Android at a pretty reasonable price, considering everything you get for a one-time payment. Human Fall Flat is very hard on physics, so if you like ragdoll-based games, this one is a must-try.
3. Stumble Guys
Speaking of popular games for PC, Stumble Guys is a pretty good knockoff of Fall Guys – another game that hit the charts like there was no tomorrow. Stumble Guys follows a multiplayer royale with 32 players in elimination-style gameplay. There are several mini-games that you need to live through to make it out alive. For people who have been seeing Fall Guy's content everywhere but haven't been able to get hold of it on a computer, Stumble Guys is as good as it gets.
4. Last Day on Earth: Survival
For people who love survival-based games, give Last Day on Earth a try. It follows a post-apocalyptic world in 2027 where a dangerous virus outbreak caused most of humanity to turn into zombies, and the few that are left need to co-exist and survive. Last Day on Earth gets all the basics right, including food, shelter, and an intricate weaponry system. The game has polished graphics that don't require a high-end phone to run smoothly like most other survival games on Android.
5. Sky: Children of the Light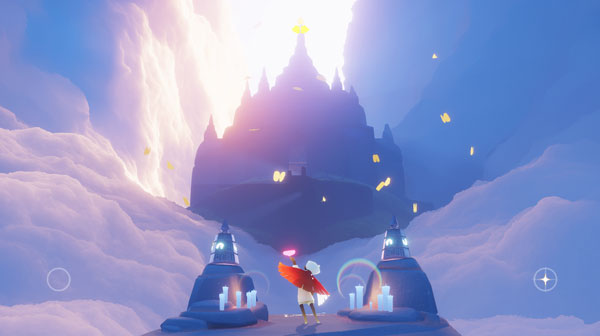 Sky: Children of the Light is a beautiful exploration game with a mesmerizing soundtrack and awe-inspiring graphics. The game features 9 different dreamlike worlds that you can explore to "uncover the mystery". You might even encounter other like-minded people while playing the game and solve puzzles together. The game is best enjoyed when played with a partner or a loved one.
6. Genshin Impact
While we're on the topic of awe-inspiring graphics, Genshin Impact tops the exploration genre of games. I've personally spent hundreds of hours playing Genshing Impact on my PC, and I was very surprised to see that the mobile version of the game is basically indistinguishable, both in terms of graphics and gameplay mechanics. If you're even slightly into RPG games, definitely give this one a shot!
7. Old Man's Journey
Old Man's Journey is an adventure game backed by insanely beautiful graphics and scenery. The game is a narrative that uses images to tell a tale, unlike any other game. It is quite similar to Sky: Children of the Light, in that it makes use of handcrafted puzzles and unique landscape to build the story and take it forward.
8. Life is Strange
Life is Strange is yet another one of those titles that blew up on PC and soon made its way to mobile. The game follows the tale of a photographer who realizes she can turn back time and can use this to save her friend. Life is Strange uses intuitive puzzles that mess with your brain and sense of time to deliver an adventure like no other. The game also has different endings depending upon the paths you choose while playing it.
9. Color Switch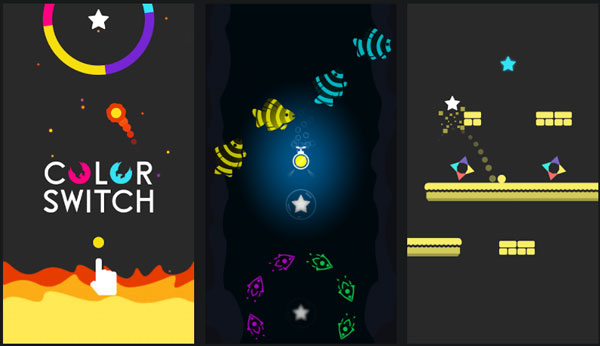 Color Switch is one of those games that has an incredibly simple game mechanic but one that takes a lot to master. The game itself is quite old at this point, but the newer updates bring even harder levels and stages that are laid out differently. The only control you get with this game is tapping your way, avoiding obstacles, and playing with the different colors that show up on the screen as you proceed.
10. ARK: Survival Evolved
Following the pattern of PC games being ported to mobile, ARK: Survival Evolved is a survival-based adventure game that makes the most use of your phone's performance. For the same reason, the game requires pretty decent hardware and Vulkan support to run smoothly. In ARK: Survival Evolved, your goal is to survive and tame the 80+ dragons that are scattered throughout the world. You can meet up with other real-time players and team up to make the fights in your favor.
We hope you enjoyed our list of some of the best Android games for September 2021. Do you have any suggestions of your own? If you do, let everyone know in the comments below!
You might also like
---
More from Android
---
Xiaomi is on-point with the launch of its two new gaming smartphones in the Black Shark series. Dubbed as Black …
It's here and it's official. I am talking about the all-new OnePlus 9RT which launched as a much-needed upgrade over …
Nokia G30 5G sports a price tag of $300. Wonder how cheap a 5G phone from Nokia could roll out …
Editor Picks
---