We've heard all the chatter and seen all the renders about Samsung's foldable Galaxy F, but we barely saw it when the company teased that phone at a developers' conference event. We got the exact opposite experience when Royole's FlexPai phone got its time in the spotlight at CES 2019, where we saw the tablet that folds to become a phone, all the while looking like a melting object in a Salvador Dali painting.
When we talk about the phone on hardware basis, measuring 7.8 inches diagonally, this is an Android tablet in its extended mode which becomes two, not just one, Android phones when it's flexed closed. It provides two SIM slots and tries to provide an auto-detection system that only shows content on the half of the folded screen that you're facing at any given time. One of the two phones is assigned as the primary, and its content spills out onto the full tablet when the device is opened.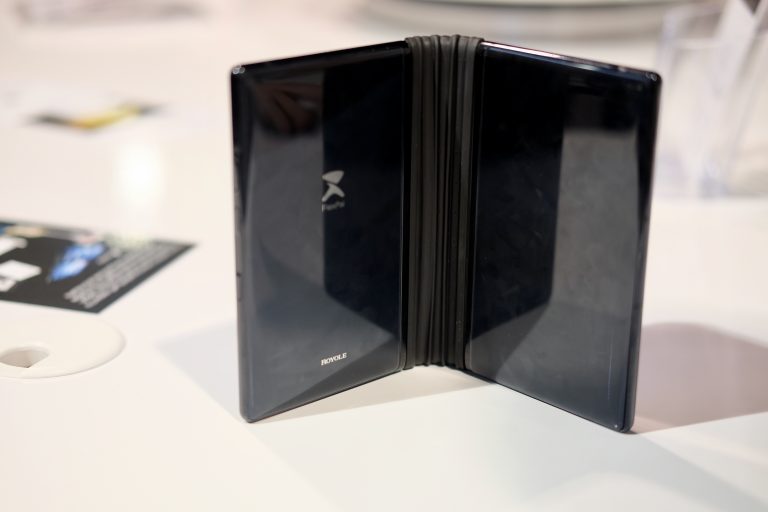 The FlexPai (also known as the RY1201D) doesn't use pure Android, but a "Water OS" skin that offers its own UI. We didn't have enough time with the device to notice any major features.
While talking inside the phone, we will get 7.8-inch flexible AMOLED display, Snapdragon 855 SoC, 6/8 GB RAM, 128/256 GB Storage, 16+20 MP camera with 3970mAh battery.
Let's get something out of the way: You've never heard of Royole. Neither had we. Neither, presumably, have American carriers. Royole ambitiously announced a price: $1,300, but that's the price it's presumably charging for the developer model it showed off here at CES. It's not exactly clear whether $1,300—which would put it in the upper echelon of smartphone pricing—will actually remain when and if the device finally ships. The goal now is for Royole to convince carriers to offer it.
Also Read
WhatsApp is working on 'fingerprint-based' authentication feature
Major Highlights From CES 2019 Day 1: Samsung, Asus, LG etc.
For More Tech Related Stuffs, Stay Connected With TrueTech on Facebook, Twitter, Instagram.
You might also like
---
More from Android
---
OnePlus is one of the fastest growing OEM in the world and especially in India and China which are by …
Now you can use Facebook and earn while sitting at the comfort of your home thanks to the new New …
As a game enthusiast, I keep looking for new and exciting games on Google Play Store with alluring graphics, interesting …
Editor Picks
---