The Cupertino-based Apple is a bit more ambitious with its 2020 iPhone lineup and has been telling its supply chain partners to ramp up the production. In fact, as per Apple's forecast on iPhone 12 series, the company has asked its supply chain partners to expect 100 million units by the end of next year.
To put things into perspective, this is a 25% hike from what Apple forecasted last year for its iPhone 11, iPhone 11 Pro, and iPhone 11 Pro Max lineup. Per 9to5Mac, the elevated forecast is mainly fueled by 2020 iPhone 5G as well as significant hardware upgrades that will be followed.
This seems a bit odd since the smartphone industry is struggling with stagnating growth in sales and Apple is no different. In fact, the company has seen -5% to +5% growth over its iPhone sales in the last couple of years.
Apple is pretty much confident about its iPhone 12 lineup as it brings 5G on-board thanks to Qualcomm's X55 5G modem. This will fuel the 5G especially in the United States where T-Mobile is also looking forward to 5G 2020 iPhones to meet its outlandish nationwide 5G coverage launching on December 6.
iPhone 12 is expected to arrive with 4GB of RAM with a sub-6Ghz while the Pro models will pack in 120Hz ProMotion OLED displays with mmWave 5G. The devices will also get 6GB of RAM along with 5nm A14 Bionic SoC manufactured by TSMC.
Analysts have penned out 5G networks and coverage. The Android consortium is expected to roll out 15 million 5G devices by the end of 2019. In fact, there are plenty of smartphones that various Android makers have already rolled out while many are waiting in the queue to launch next month or so.
According to the blog published by 9to5Mac, iPhone 5G adoption could make these units expensive as we have already seen with Android smartphones enabled with 5G. This will throw Apple's claims to mark consistent pricing off the radar.
Apple follows a fixed pattern of increase in the pricing a bit every year and since the iPhone 12 series will surely have significant hardware improvements, increased prices are imminent. Also, it is common for rumors about upcoming iPhones to arrive a year early so believing in the said forecast is natural and in fact, we will get to see more about the 2020 iPhones in the coming weeks or even days so stay tuned here to know more.
You might also like
---
More from iOS
---
TikTok is already banned in India and might be banned in the U.S. too. Snapchat did manage to give TikTok …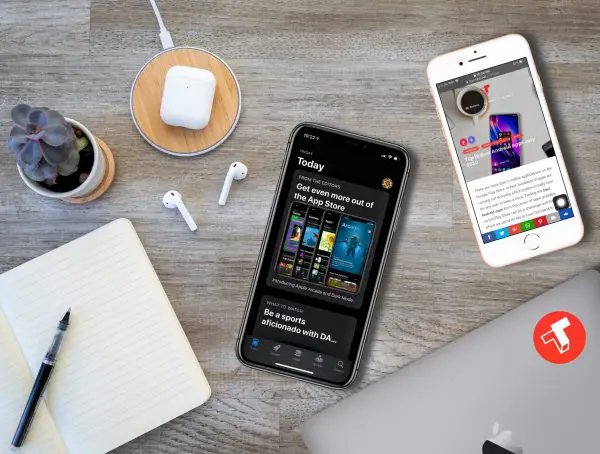 Are you looking for the best iOS Apps in November 2020? If yes, you are at the right place as …
As we already know, Apple launched its iPhone 12 series to the public recently and the pre-orders of the phones …
Editor Picks
---