You must have already seen various reports regarding Apple's plans for the future. There is a report which reveals that Apple might be hosting an event on March 31. At this event, the company could unveil its services but the most exciting would be the launch of Apple iPhone 9. While some reports also mention the iPhone SE 2 moniker, we have seen that the upcoming iPhone from Apple is likely to be named the iPhone 9.
This iPhone will be an entry-level smartphone from Apple which will be an entry point for people into the Apple ecosystem. Earlier reports also suggest a possible $399 starting point for the Apple iPhone 9.
Now, you would be interested to know how Apple can manage to sell a latest iPhone at such a low price. Well, the iPhone 9 is believed to be based on Apple iPhone 8's body which means that the parts will be recycled. Also, the iPhone 9 is said to be using elements from the iPhone 8 such as its display. The iPhone 9 will have the latest A13 Bionic chip which might bring the costs higher though.
On the other hand, we have our first look at what is claimed to be the Apple iPhone 9. It can be clearly seen that the iPhone 9 looks identical in size to the iPhone 8. However, we see that the edges of the iPhone 9 are similar to the iPhone 4 look. If this is any indication, we might see the same edges on iPhone 12 series too.
We can notice a single camera on the back of this device which is as per the earlier reports too. Also, the Apple logo will be in the middle of the device same as the iPhone 11 series from last year. One could say that the iPhone 9 will look a lot like the iPhone 4 with a glass back design. Also reported is that the Apple iPhone 9 will be available in multiple colour variants with a "Mint Green" option too.
While we can definitely say that the bezels on this iPhone 9 are going to be thick and the display is small at just 4.7-inch compared to today's standards. Also, there is only a single camera in 2020 and the components might be slightly older apart from the processor. But the fact is that a $399 iPhone will sell like hotcakes when it comes to real-world because we know that people know Apple's brand value and want to experience the fun of using an iPhone.
You might also like
---
More from iOS
---
TikTok is already banned in India and might be banned in the U.S. too. Snapchat did manage to give TikTok …
Just like last year's iPhone 11 series, the iPhone 12 series has run into similar green tinted display issues just …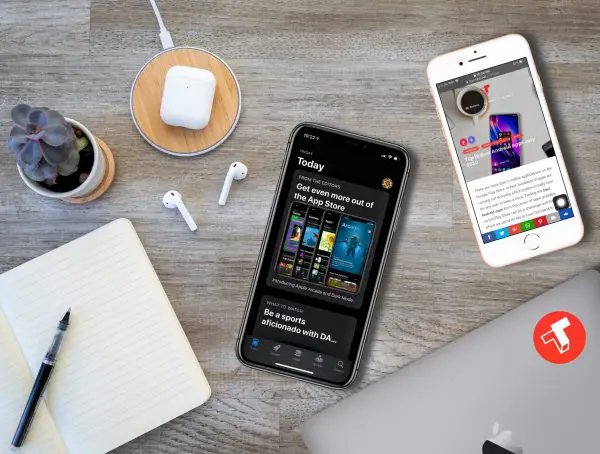 Are you looking for the best iOS Apps in November 2020? If yes, you are at the right place as …
Editor Picks
---