The Cupertino-based tech giant Apple has always tried something out-of-the-box and something courageous that no other OEM could think of sometimes. It got rid of the 3.5mm headphone jack then the physical home button in manufacturing thinner iPhones and it helped. Apple is now working on a tech that would help use magnets to create physical buttons that would be extremely thin yet provide haptic or even visual feedback.
Apple has filed a patent bearing No 10,698,489 titled "Compact pivoting input device" that describes a way to reduce the thickness of a physical button as well as reduce the travel distance it takes to register a click or tap or press by using magnets. Mechanical buttons are reliable and provide haptic feedback and yet, they consume a lot of space and when it comes to an electronic device such as an iPhone which has space constraints, this possesses limitation in terms of design and introduce problems as well.
The patent discusses the possibility of a compact pivoting input structure that would require a slight movement or not at all while allowing it to be flexible in terms of haptic design. The patent also gives how the button could work where you would require an input structure, a magnet, and an electromagnet. Here, the system could detect the movement of a pivoting button traveling 10 microns or 0.1mm or less. There's a pressure sensor that will calculate the force the user exerts to execute the required actions.
Further, the patent gives an example of a power button mounted on an iPhone where just a slight tap on the input structure could execute the required actions. Also, this pressure or force sensitive sensor could detect the smallest change in voltage, current, resistance, capacitance, or any other electrical value which is registered even if the motion is very small.
Apple does add that there could be many use cases such as buttons with reduced thickness with the use of magnets such as it could help manufacture ultrathin keyboards of iPads. However, the patent doesn't necessary says it can be used as buttons only since the input device could be anything from a switch, toggle, to a key or any other type of stimuli that would trigger the pressure sensor underneath to execute the said actions that can be programmed by the software.
In fact, a single button could be used to create several tasks since developers can add instructions to execute different tasks based on the pressure exerted upon the button. It remains to be seen if we get to know more about it in actual use case anytime soon.
You might also like
---
More from iPads
---
There are more than 2.2 million apps on the App Store and trying all isn't feasible or I must say …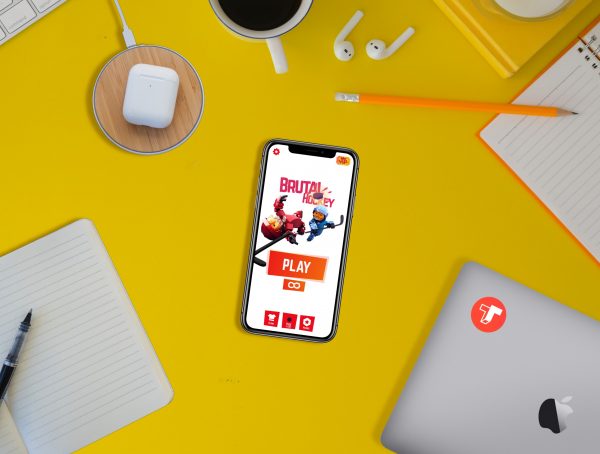 Games on the iOS App Store ensure that no matter what, your entertainment is taken care of. May it be …
One of the largest tech events just wrapped up. I am talking about every software developers' delight aka Apple's Worldwide …
Editor Picks
---