Apps on your iOS devices are the key to the world solving problems, allowing users to do more than he/she can expect and yet, what we can do on our iPhones using apps is unimaginable. But the catch is, there are just too many apps on the App Store. Some of them are pretty common, some are easy to find while some are simply useless. But hey, we at Ture-Tech focus on apps that are either underrated and not known to many even though they have great potential. We discovered a tonne of apps last year as we always put a list of 10 Best iOS Apps every month, and February 2021 is not going to be distinct. We have some of the best apps lined up for you so that you can simply install them cutting the time it takes to discover these apps organically. Let's get started.
1. Calorie MAMA AI
The app's name may seem like some kind of slang but Calorie MAMA holds the true potential to become your companion towards a healthy life. Instead of listing every food, meal, or snack, you had in a day to count its calories (which is tedious), Calorie MAMA lets you take a snap of the food and recognize the calorie count all by itself. Yep, you read it right. The app uses artificial intelligence to recognize the food snapped, let's you give it a go and count the calories even before you can consume it. The app uses food recognition algorithms paired with deep AI and neural networks for its working. Calorie MAMA can recognize various cuisines of foods. It even has diet plans including Paleo, Keto, Vegan, and home workout plans to get in the right shape.
2. Hinge
If you are done with dating apps, it's time to go unhinged with Hinge. The app gives you the ability to peep into someone's personality like it is and not something they make up for their virtual presence. Hinge deals on a model that will let you unhinged from any sort of dating apps as it matches you with your potential match and equivalent through its constant prompts and tinkering to make your profile better for understanding and the same goes on both sides. The app keeps on making its recommendations better for you so that once you go out with someone you met on Hinge, it is bound to go well towards 2nd and then 3rd dates so on and so forth.
3. Burner
Believe it or not but your phone number is reverse engineered and can tell you a lot about yourself like personal and banking-related information. In this era when everything is connected to your phone number, Burner is offering services to have a second number without having a second device. Simply get yourself a Burner account and you will get a phone number that you can on dating sites, any websites that require your phone number, and more. This works in many ways such as relieving your number secured against any cyber-attacks since it is the disposal second number that's probably gonna take a hit.
4. Visionist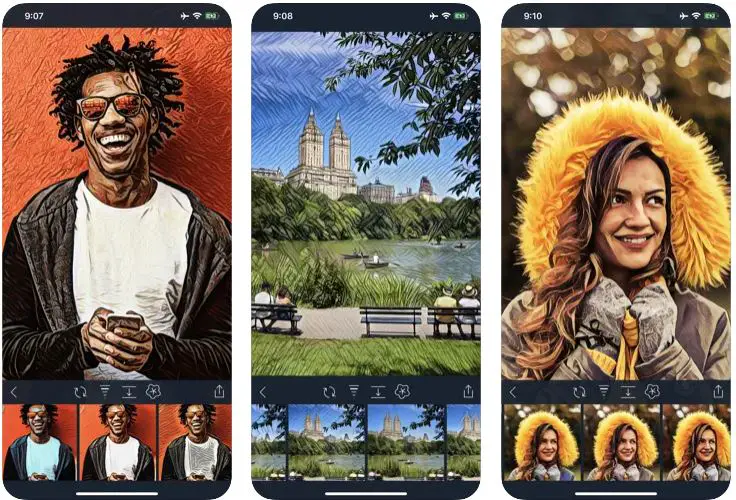 5. Letterboxd
Assume that you watch a lot of movies. One fine day, whilst holding a conversation about movies, you misunderstood Seth Rogan on "The Interview" with T.J. Miller on "Deadpool". Well, that's when your mind boo's you. Or say that you watched a movie but couldn't recall it. Letterboxd is an app that lets you track and keep a log of all movies you have watched. It lets you log films you watched with review, date, rating, and tags as well. You can view the cast, reviews, popular lists, add watchlist, and more with Letterboxd. You can search for movies to watch, content to consume, and more.
6. Civilisations AR
7. Buddhify
In this hectic day and life, people are subjected to stress, mental pressure, tension, and whatnot. One of the best to relax is to meditate. It may seem daunting as you don't know how to meditate but rest assured Buddhify has your back. The app gives you access to over 200 meditations that relieve various challenges like sleep, stress, pain, difficult emotions, and anxiety among others. Attain mindfulness with meditation sessions lasting from anywhere between 3 to 40 minutes. Enrolling in its membership unlocks a lot of other features as well.
8. Plex
If you are a movie buff or someone who likes to watch sitcoms like The Office US or How I Met Your Mother and so on, Plex is there for you. The app gives you access to movies and TV shows free of charge without a subscription. It has 80+ live channels available on-demand along with thousands of titles around the globe. The app gives you access to web series, podcasts, music, movies, TV shows, and you name it. Plex is also cross-platform and you can use it on your iPad as well.
9. TripIt: Travel Planner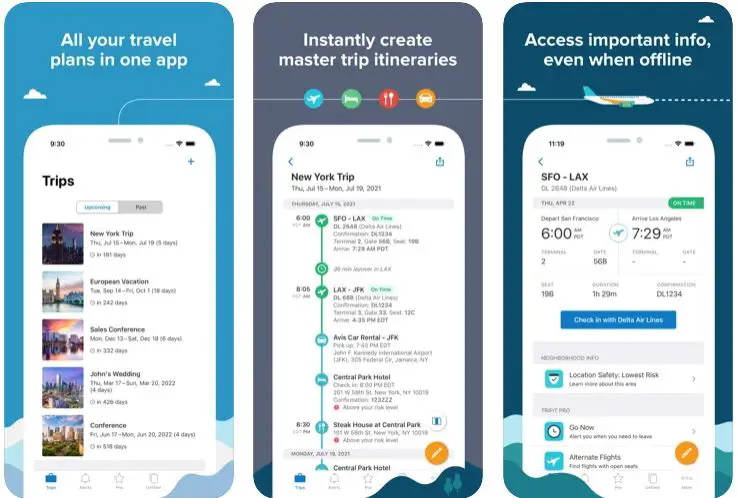 Traveling is fun but the process ain't as you have to carry all the documents, reservations, flight and hotel bookings, and all other papers with you managing which is no easy task. Well, TripIt is a master itinerary app that holds all the documents including your bookings, reservations, copies of a digital passport, photos, and so on. It also keeps neighborhood safety scores just to give you a sense of freedom as you know everything about the place before landing. The app also covers road trips with POIs on parking, cafes, ATMs, and so on. There's more you can do on TripIt, to be honest.
10. 1 Second Everyday
I am quite sure that you have already seen videos of people in a time-lapse spanning over a decade or more. Creating a timelapse with video rolling for years isn't feasible and that is where the idea of 1 Second Everyday shines. It lets you create a video diary spanning 1 second each day for years that you can mix to create an actual video diary spanning over 10 to 30 to more years assuming that you keep the videos intact. The results turn out to resemble a timelapse of a flashback giving you a peep into all those memories you recorded.
And that's the end of the list for the best iOS Apps to try in February 2021. We tried discovering apps that are underrated with many apps you wouldn't have even heard of that allows you to try those apps at least once to give your response for the same.
You might also like
---
More from Android
---
It is already official that Realme GT 5G will be announced on March 4. We have already seen a yellow …
We saw a report about Realme Race with model number RMX2202 powered by Qualcomm Snapdragon 888 SoC last December. It …
Xiaomi's one of the best-selling smartphones is the Redmi Note series. Every generation of the Note series always touched a …
Editor Picks
---