There are simply hundreds of thousands of apps you would find on the App Store but it doesn't mean you will go through them all. We have regularly been publishing a curated list of Top 10 Best iOS Apps and today, we have done our research for the Top 10 Best iOS Apps October 2020. As always, it has a mixed set of apps under categories like fitness, navigation, social networking, and so on.
1. TestM Hardware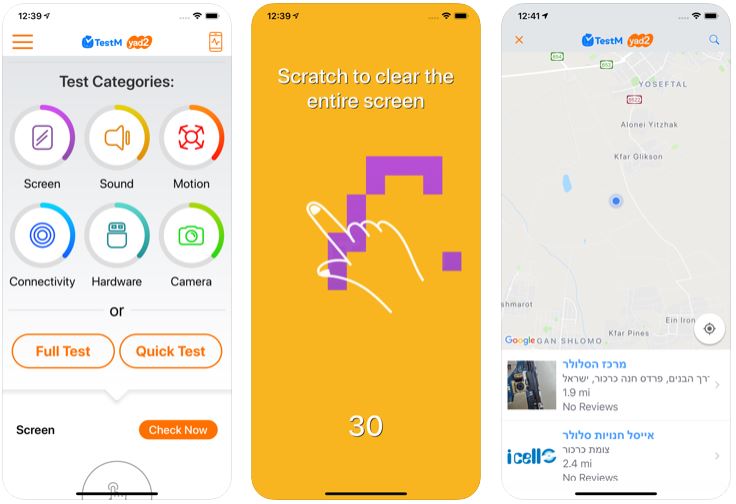 Buying a new or old iPhone? Or something isn't working and you don't know what exactly is wrong? Try TestM, a high-caliber iPhone diagnostic tool. The app is strapped with the ability to scan through your iPhone's sensors, hardware, and components. You can perform tests on your iPhone to see what's working and what's not. The app is available in 20 languages and offers an accurate testing app like no other. You can use it to test out motion sensors; hardware like screen, speakers, charger, fingerprint sensor, and so on. It also has an option to search for a nearby repair shop if you want to know about it.
2. CRED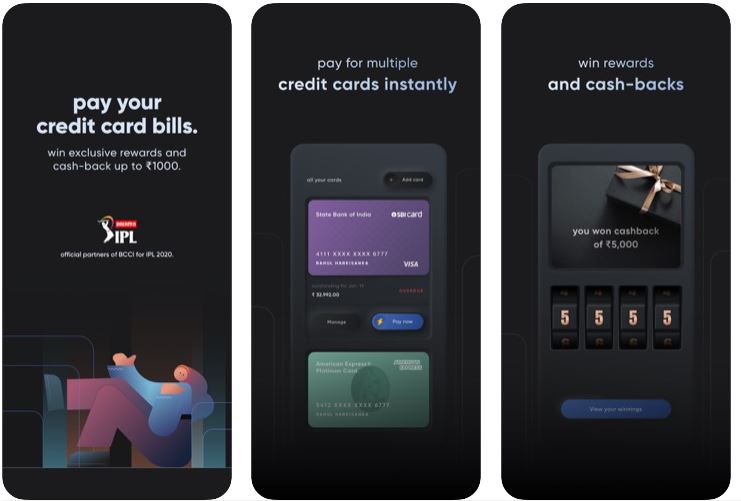 Managing credit card bills has never been easy. CRED has more than 5 million users actively tracking their credit card bills. The app offers hassle-free payments and in fact, each time you pay your bills, you get rewarded. The CRED Coins that you earn can be used to redeem exclusive offers. CRED tracks hidden charges that you would otherwise remain unchecked. Never lose on payments with bill reminders. You can discover exclusive products available for CRED members only. The app can manage multiple credit cards at once although you require an Experian score of 750 to become a member.
3. Gyroscope
Today, the hustle and bustle of the city are one of the reasons behind people stressing out. Fitness is of utmost importance and that is where Gyroscope comes in. Although it requires pairing up with Apple Watch for better results, Gyroscope is equipped with the ability to track everything. It includes your location, sleep, mode, objectives and also shows you a Health Score that you can refer to as your fitness quotient daily. Reduce the stress, use weekly insights based on the data it collects, exercise with an expert human coach on-board so that you reach your fitness goals no matter what.
4. Cyclemeter
5. Vellum Wallpapers
Spice up your iPhone with a beautiful yet high-detailed 4K wallpapers from Vellum Wallpapers. It has hundreds of high-quality breath-taking wallpapers that you can use to personalize your iPhone. It has a built-in blurring feature that you can use to create blurred wallpapers for aesthetic purposes. Get fresh wallpapers every day that have an expiration date of a day although you can subscribe to its premium plan to get four weeks of Daily Wallpapers at your disposal. 4K renders are great for AMOLED and OLED displays so do have a look.
6. Decibel X
A reliable noise meter apps, Decibel X detect sound levels calibrated across both dBA and dBC. The app precisely measures noises or sound pressure level (SPL) and in fact, it performs so on par with SPL devices. It has a beautifully designed user interface with a tonne of features. The app has smart history data management and all the data is stored in the cloud storage. You can save data across all your Apple devices. Other features include pause and resume, measurement rage from 30 dBA up to 130 dBA, and so on.
7. Apollo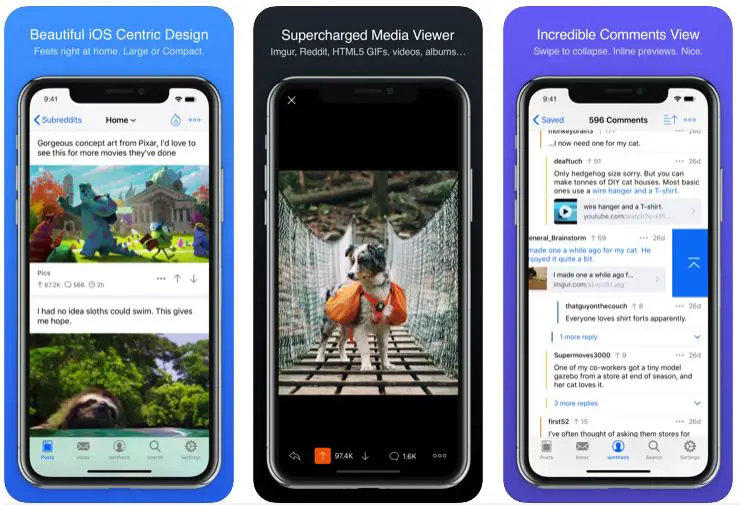 Are you crazy about Reddit? The app or the website could be a bit of a pain to use but luckily, there are alternatives. Apollo is one of the many Reddit clients which is iPhone centric and offers much better Reddit using the website. It has fully customizable gestures, Dark Mode, Jump Bar for scrolling between subreddits, and so on. A 3D Touch Support is added too. You can browse through multiple accounts with a million tweaks within the Settings that you do to get the best results. The app has a truly premium-looking user interface with a supercharged media view, a powerful writing editor, and so on.
8. Elevate
Training your body isn't enough (which it isn't), training your brain to focus on the task at hand, improving cognitive skills, memory, and all other brain functions is crucial and that is where Elevate comes into the play. It offers more than 35 games that help expand brain waves which include exercises related to math, memory processing, comprehension, and precision among others. It has a detailed performance tracking and the app alters difficulty level thanks to its adaptive mechanism in play. Play 4 additional mini-games and get the hang of what your brain is capable of performing and better at it with Elevate. Research shows a significant improvement in one's confidence and brain function if exercises are performed at least thrice a week.
9. GasBuddy
If you love traveling by your car combusting that age-old gas or diesel engine propelling at a cruising speed minding your business, GasBuddy is for you. Well, it is rated as one of the best travel and navigation focused app that saves you a tonne on your gas expenses. The app has a database of more than 150K gas retailers with prices that updates dynamically. You know which one is offering gas cheaper than others as you can capture. It has unbeatable prices with tagged retailers including Shell, Chevron, Phillips 66, and others. It is an efficient travel companion for those fuel-efficient drivers. Know 27 ways you can save fuel while traveling with GasBuddy.
10. Focos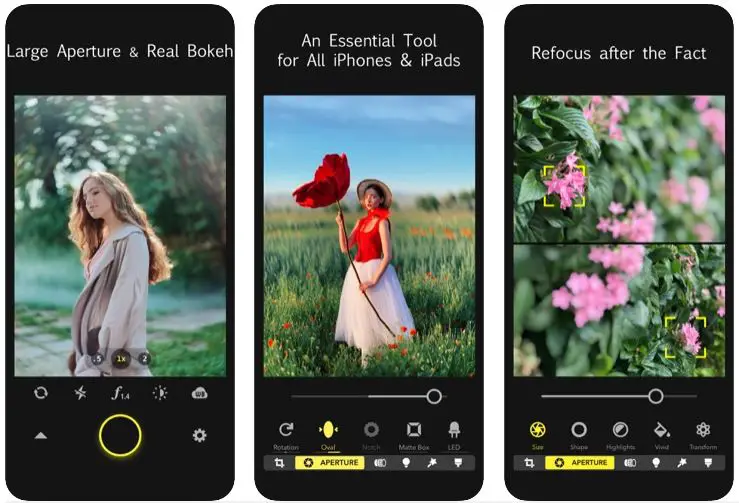 That's the end of our "Top 10 Best iOS Apps in October 2020" listicle. Let us know which app you would like to try. If you already use any of these apps, comment below or let us know if you use any alternatives to it as well.
You might also like
---
More from Apps
---
We are done with March and we just entered April 2021. So, what new apart from the ongoing second wave …
No doubt the Google Play Store has too many games to choose from. Although we as users usually play a …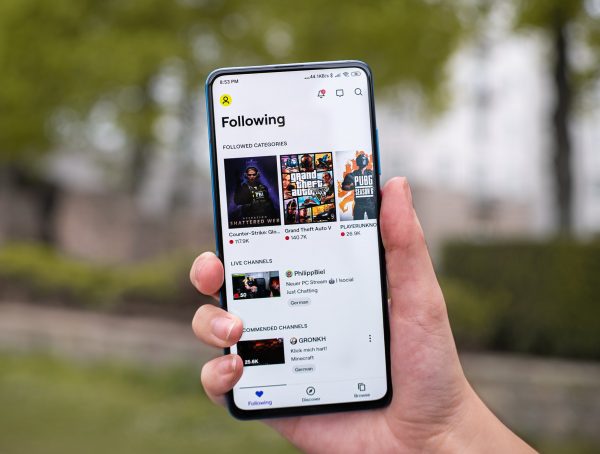 Hands down Google Play Store has millions of apps still waiting to be discovered given the fact that users usually …
Editor Picks
---