Just like the Play Store for Android, the App Store for iOS devices has a massive catalog of apps and it is only expanding. Discovering useful apps emulates searching for a needle in a haystack if you have already gone through the top 50 or 100 useful apps. But hey, that's where our listicle on the top 10 best iOS apps comes into play. Here's a list of 10 apps that you must install on your iOS device.
1. Yesim
Are you a frequent traveler or a business person who makes a lot of trips abroad, well Yesim is for you. There's no need to buy a new SIM card for every country you visit or load international roaming plans for mobile data. Yesim uses your iPhone's eSIM capability to cater to more than 120 countries across the globe. Simply install the app, choose the country you are visiting, choose the plan and install it right away.
There's no need to pay extra for international roaming. Yesim offers you a bundle of data plans ideal for business and casual travelers for short and long journeys.
2. Invoice Maker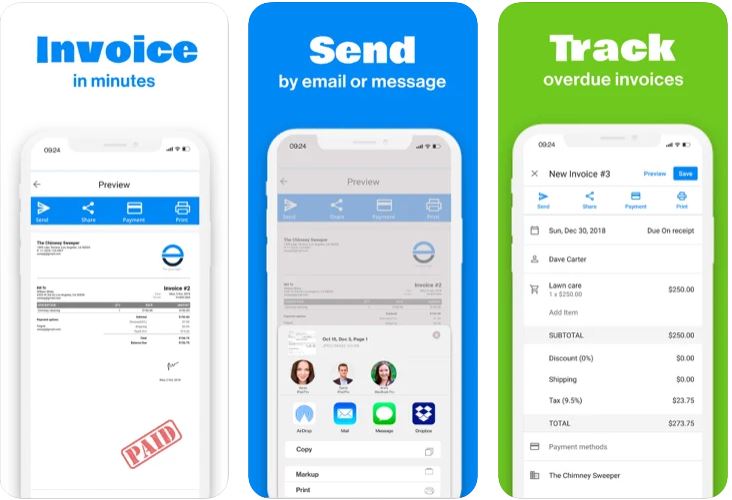 Creating invoices has never been so easy with the Invoice Maker. The app saves a lot of time you would otherwise spend on creating invoices. It lets you create professional invoices with a few taps where you can add a bunch of details for the service or product you sell or otherwise. It lets you share invoices right away and with its reporting feature, everything is available at just a single glance.
The app has invoices that look professional with custom-made branding and design along with photos and signatures that you can add with your invoices. The app is available on a freemium model so you will have to subscribe to the premium one once you have used free credits.
3. 3D Maps
Google Maps is getting better by the day but there are a few alternatives if you are not a fan of Google Maps or Apple Maps. 3D Maps is great for those who want to wonder whether it is for running, biking, hiking, and other adventures outdoors. The app reimagines maps offering 3D maps that you can use to gauge the elevation and the route to take. The app lets you access 3D terrain and lets you plan your trip even before visiting the place. You can take a backup of the trips on URL or email or other platforms.
The app gives you the distance traveled and speeds as well. It has searchable maps in offline mode so you don't have to cling to Wi-Fi or lose crucial battery juice on mobile data outdoors.
4. Peak
The human brain is capable of doing so much but many fail to unlock the capability. Peak is an app that improves mental health with more than 45 games that are both fun and brain-stimulating. Tap the hidden potential of your brain by unlocking parts that target sections responsible for problem-solving, attention, memory, mental agility, language, and so on. You can compete with your friends and have fun all within the app.
Peak gives you statistics and insights on how you performed against others playing the same games so far. A Peak Pro subscription unlocks a few more bundles of features within the game.
5. Zillow
Zillow is a property finder's app that assists you to find homes and apartments to rent, sell, or buy. Just like many apps, Zillow is restricted to the United States only so you can't check out or list properties outside the U.S. but you can dig into hundreds and thousands of properties in the country.
Zillow offers you features like 3D homes, co-shopping, neighborhood details, self tours, and updates the listings constantly. It is surely a to-go app if you are searching for a property to sell/buy/rent in the country.
6. Celestial Navigations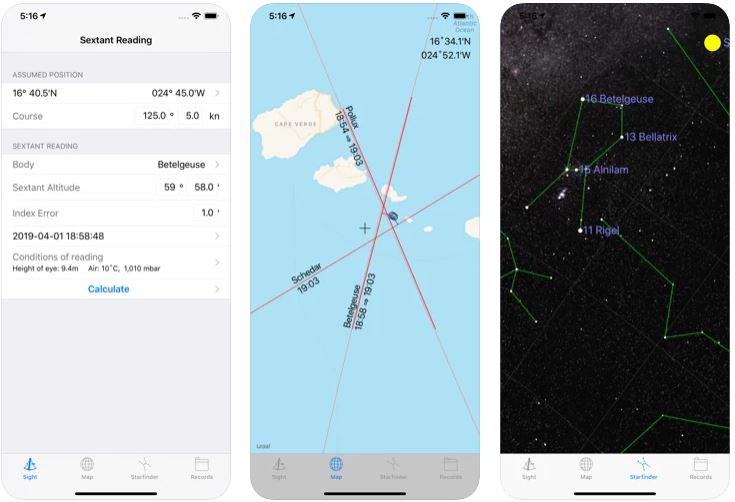 Celestial Navigations app on your iPhone lets you calculate to reduce a sextant reading. It finds a perpetual nautical almanac. Identify navigational stars simply by pointing your phone to the sky. You can save sextant readings for later use. The app requires the use of sextant to use the app fully. The app is available at $1.99 so there's no free version at the time of writing this.
7. GIF Maker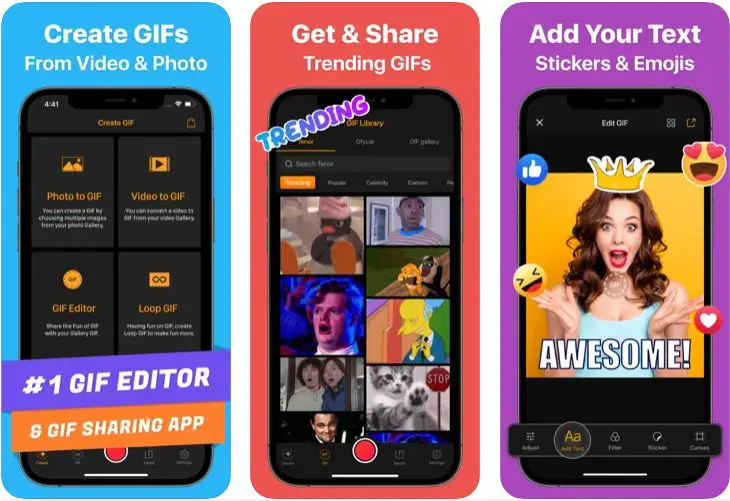 If you aren't into GIFs and memes, I won't exactly say you are making the most of your social media. GIF Maker is a great app that you can use to create memes and GIFs as well as Boomerang videos with ease. It converts photos and videos into GIFs for sharing online. It has a myriad of features including adjusting speeds, filters, add text and format, sticks and emojis, and more.
Install a free version to get your hands on the basic but must-try features. Extend it to the next level by paying for its subscription that unlocks unlimited GIFs, premium filters, and more.
8. Expire Alarm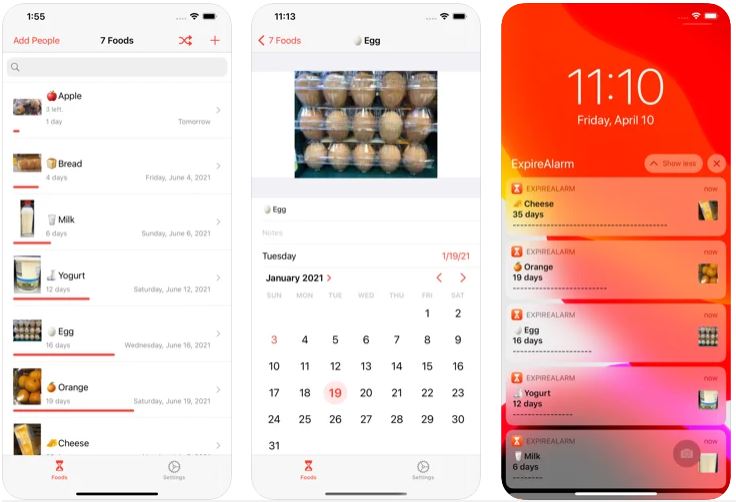 Keeping a tab on expiration dates for anything you buy isn't that easy. Of course, you can just look at the expiration date but that's too much to ask when you are busy. Expire Alarm lets you enter details on the food items you bought, set their expiration date, and get notifications once you are near expiry for any product.
You bought a cheese that's gonna expire a week later, the app will give you notifications about the expiration date. Plus, you can share it with your friends and family just to keep them updated on the expiry.
9. Notability
One of the most powerful note-taking apps on iOS, Notability is great for students, business professionals, teachers, and someone who wants to paint a draft of ideas. The app offers a tonne of tools for journaling and note-taking with continuous page scroll and more. You can add photos, web pages, GIFs, and more on the notes.
Handwrite and sketch on Notability with features like custom colors, eraser and ink styles, shapes that are formed perfectly. Plus, you can record audio for videos or lectures all within the Notability app. Share everything via Notability or import something that you want to refer or make amendments to.
10. ClipDrop
Closing Phrases
With that, I have ended the list of the top 10 best iOS apps to try in October 2021. We will be adding more apps in coming editions so stay tuned.
You might also like
---
More from Apps
---
iPhones hands down are one of the best smartphones when it comes to playing games. You can play anything from …
With more than 3 billion Android devices in the world, the Google Play Store caters to a varied audience with …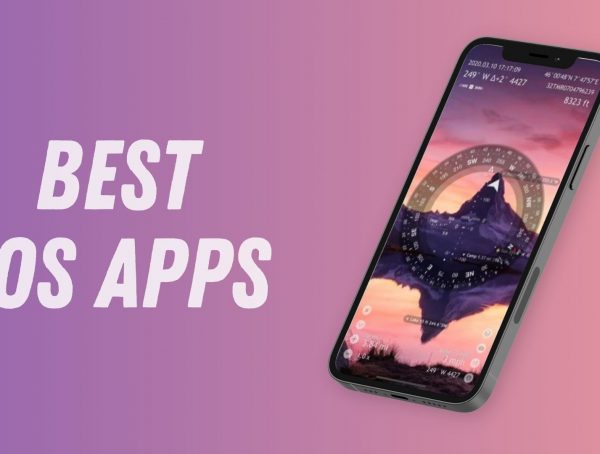 Open the App Store on your iPhone/iPad and you will find dozens of apps for any keyword you search. It …
Editor Picks
---