Nothing is better than getting an iPhone to play anything from a basic puzzle to an advanced graphics-heavy game like PUBG Mobile or Asphalt 8: Legends etc. The App Store packs a million games from various categories that users play worldwide every day. However, if you are a mobile gamer like me and have a neck for picking up new games to play every month, well good luck with finding it on App Store as the options are pretty much limitless. Or you could just check out this Top 10 Best iOS Games April 2020 that you must try where I have handpicked a few games that either is new or old games that you must try for sure.
1. Retro Highway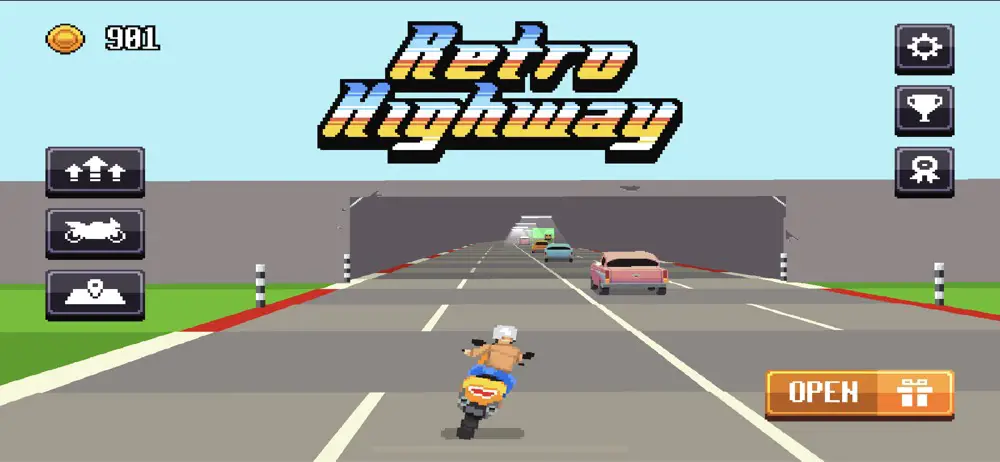 If you are looking for something old school, try Retro Highway once. The pixel art-style game offers users the nostalgic feeling of playing an old school game but on a modern machine aka your iOS. The game brings 10+ bikes that you can customize and ride across 6 tracks including a futuristic moon base but retro style. You can play to win the highest among your friends or others around the world with an intriguing soundtrack playing in the background to give it an overall gaming experience that you missed so much.
2. Ordia
3. Gods Of Boom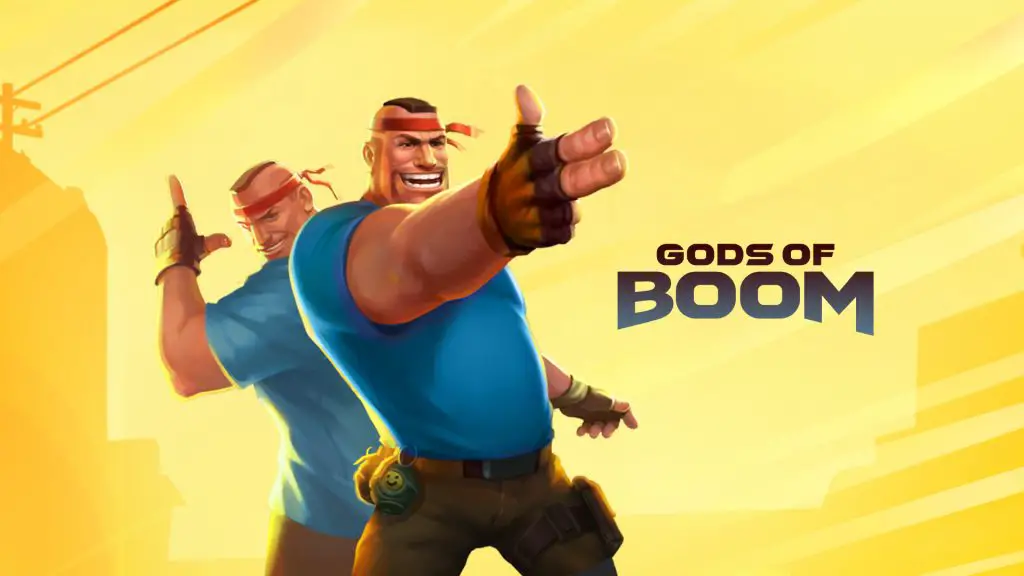 Also oddly named, Gods of Boom (GoB) is a competitive PvP multiplayer online game that pits you against other players from across the globe. The game is considered one of the best FPS games with 3D graphics, a variety of maps to choose, skills to boost and more. The game gives you full control over character customizations and sports some vivid graphics without maxing out on the hardware requirements. You are tasked with cunningly clearing the 5-minutes matches with tactics, weapons, and skills to bust your opponents and win the rewards.
4. Twinfold
5. Monument Valley 2
Embark on an artistically exciting journey with Ro and her child where you are required to cross every delightful puzzle that takes the advantage of both geometrical shape and architectural styles allowing the users to control the characters in this epic showdown totally unrelated to the prequel. The game also has immersive and melodic audio that will keep you engaged and motivated towards driving the characters to safety through the various challenging puzzles.
6. Cut The Rope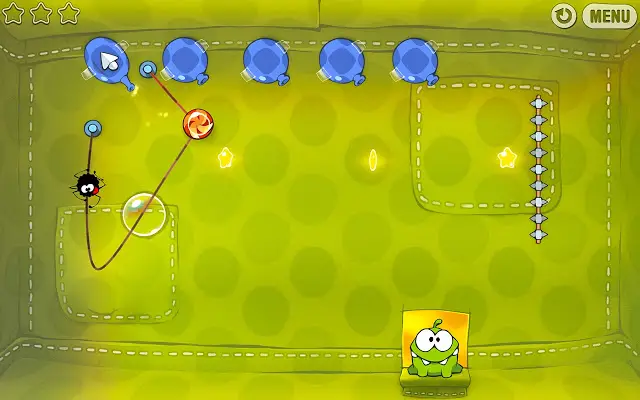 Yes, it's that old game that you might have played and never even looked at it once you got other games to enjoy. Well, I did some digging and found out Cut The Rope scored more than 900 million downloads to date and it is still an eye-candy for most. The game is simple, you are Om Nom, a freaky little cute monster who loves to eat candies and the points/stars in-between. You are tasked by using the ropes in-between On Nom and the candy and work out the physics required to cut the rope and get him the candy, it is as simple as that and yet it will glue you for hours with its 425 levels.
7. World Cricket Championship 2
Who doesn't love cricket? World Cricket Championship 2 is the next-gen cricket game that you'll love to play. The game does add all the aesthetics of a usual cricket day such as rain interruption, Ultra Edge & Hot-Spot, and more. The game has more than 150 batting animations, D/L method while you can check out its realistic ball physics. Choose from more than 10 domestic teams, 18 international teams, 42 different stadiums while you can play ODI Series, Blitz Tournament, World T20 Cup, and more. This is an all-in-one game that will make your time worth spending.
8. WGT Golf
9. Oxenfree
Oxenfree takes the spirit of Stranger Things (the game) to the next level. It is an exciting over-the-top diabolical supernatural haunted game where you (Alex) play a key role with every decision you make that will change the narrative of the game. It's your and friend's lives at stake and you are the only one able to take decisions to free from the haunted Edwards Island. It also has a resonating & calming yet fearful graphics that help you stay engaged and put your skills on text to overcome the fear and go through with the solid conversation system that the game possesses on every move. It is undoubtedly one of the best iOS games under the Adventure category.
10. Framed
You might also like
---
More from iOS
---
WhatsApp everyday tries to experiment and implement a new and improved feature/functionality. As we all know WhatsApp pushes a new …
There is a rumour going around right now that Apple is making AR glasses inside the company and they are …
First Emoji(or Emoticons) then Stickers and now Avatars, this culture is being cultivated each and every day. Apple's Animoji or …
Editor Picks
---