Bother by ads while app use? Our list of the top 10 best ad blockers for Android can block 99% of app ads. Say goodbye to slow page loads and app stutters. Get the best ad blocking solution for your Android device. It is quite unfortunate but are you finding ads everywhere online. Protect your online experience with ad blocker software for Android. Block intrusive videos, images and text ads while using apps or browsing websites. Get the best defense against annoying ads with this list of 10 best ad blockers for Android.
Disclaimer: Before you proceed forward with this article, TrueTech does not encourage or endorse ad blockers, ad blocking apps or the very act of ad blocking. Ads provide a revenue to online publishers and creators that allows them to sustain their efforts and keep producing their content. Additionally, some apps in this list require root access and may be downloaded from sources outside the Google Play Store. This may jeopardize your device's security and make it more vulnerable to viruses or malware. 
Top 10 Best Ad-Blockers for Android
1. Blokada
Experience faster, ad-free browsing with BlokAda – a free ad blocker. Block tracking and ads, save data and protect against online tracking and malicious ads. Customize your ad blocking with options to whitelist sites. Download the app from the official website as it's not available on Google Playstore.
Click Here to download Blokada for your Android
2. AdAway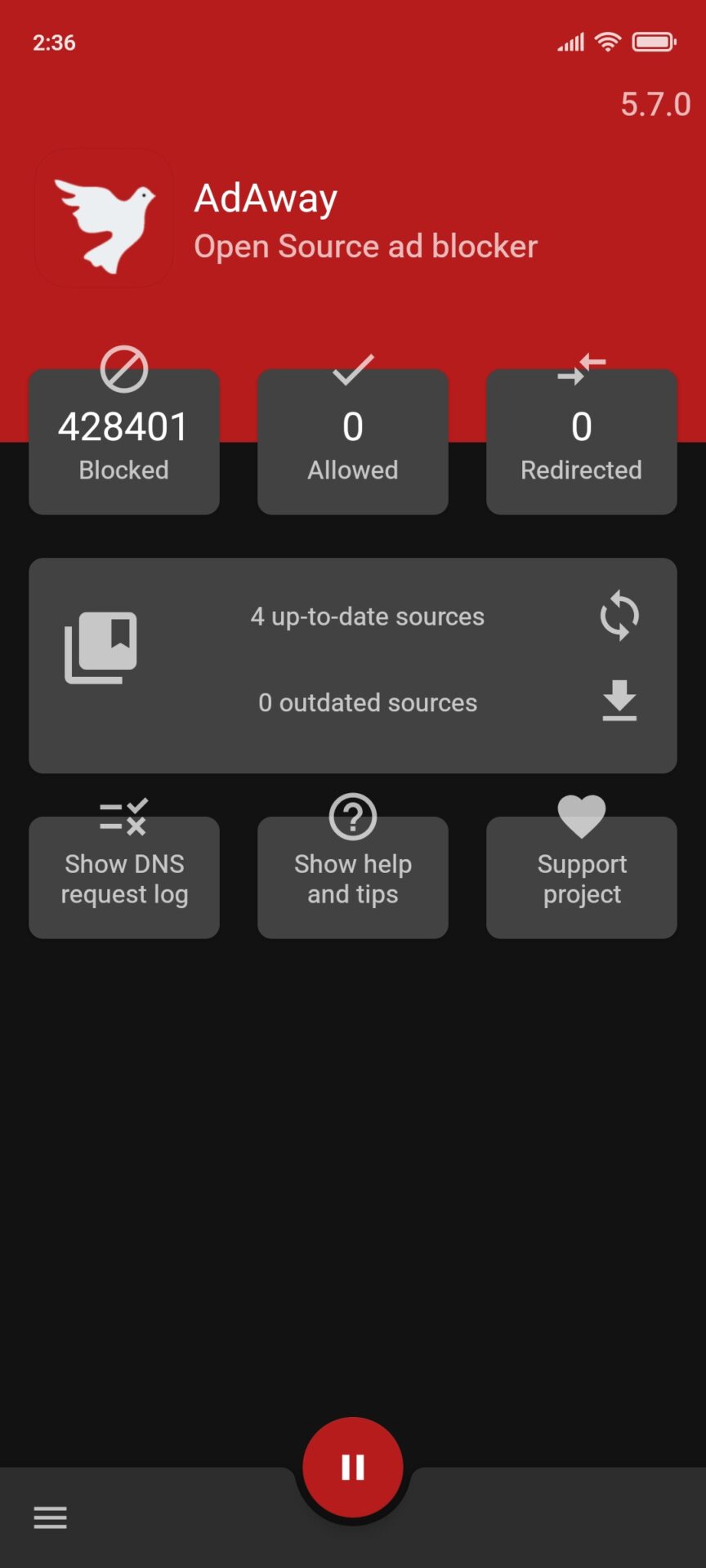 AdAway is an open-source ad blocker that can be used to block ads on your Android device. Requires root access and is available on F-Droid app store. Popular but may not work with all apps and could cause app crashes or malfunctions. Consider the ethical impact on websites and content creators before using.
Click Here to download AdAway for your Android
3. AdGuard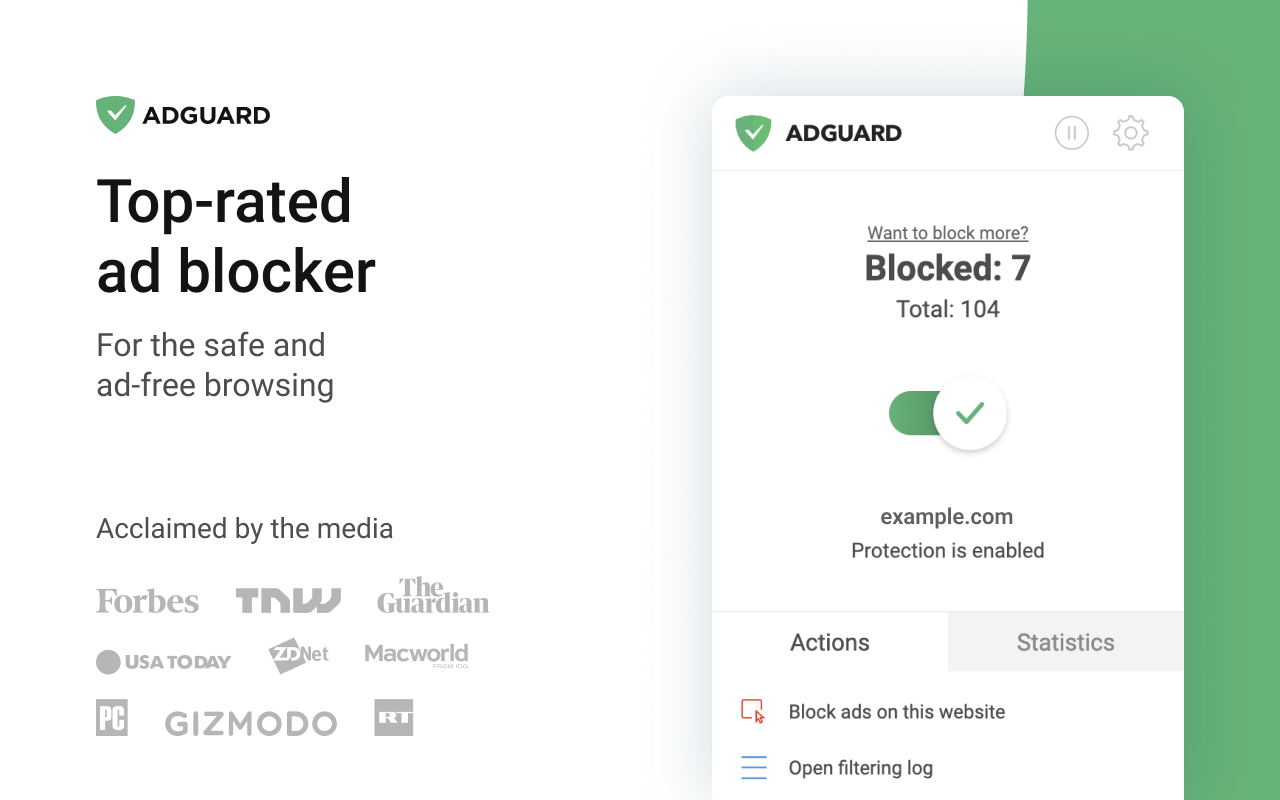 Protect your online privacy with AdGuard – an ad blocker that blocks intrusive or harmful ads. Works on all devices and browsers. Also offers tracking and phishing protection for safe browsing.
Click Here to download AdGuard for your Android
4. AdLock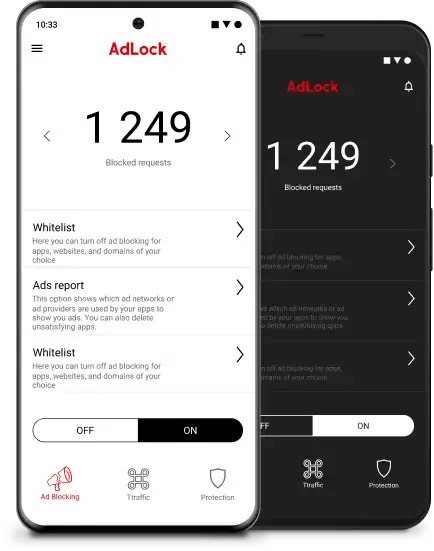 AdLock blocks ad server requests and displays for an ad-free browsing experience on computers, tablets, and smartphones. Compatible with major browsers, it offers privacy protection by blocking tracking cookies. Get AdLock as a paid subscription with varying plans for tailored protection and features.
Click Here to download AdLock for your Android
5. AppBrain Ad Detector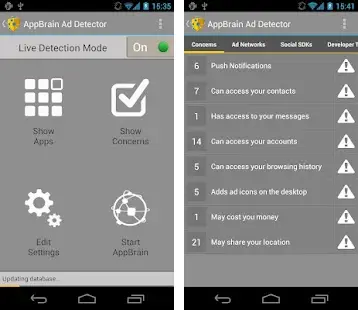 AppBrain Ad Detector, an Android app, detects and blocks unwanted ads and tracks user data. Scan installed apps for ad-displaying or tracking ones, then block ads or remove the app. Get app permissions info and customize ad-blocking settings for privacy protection and reduced annoying ads.
6. Adblock Plus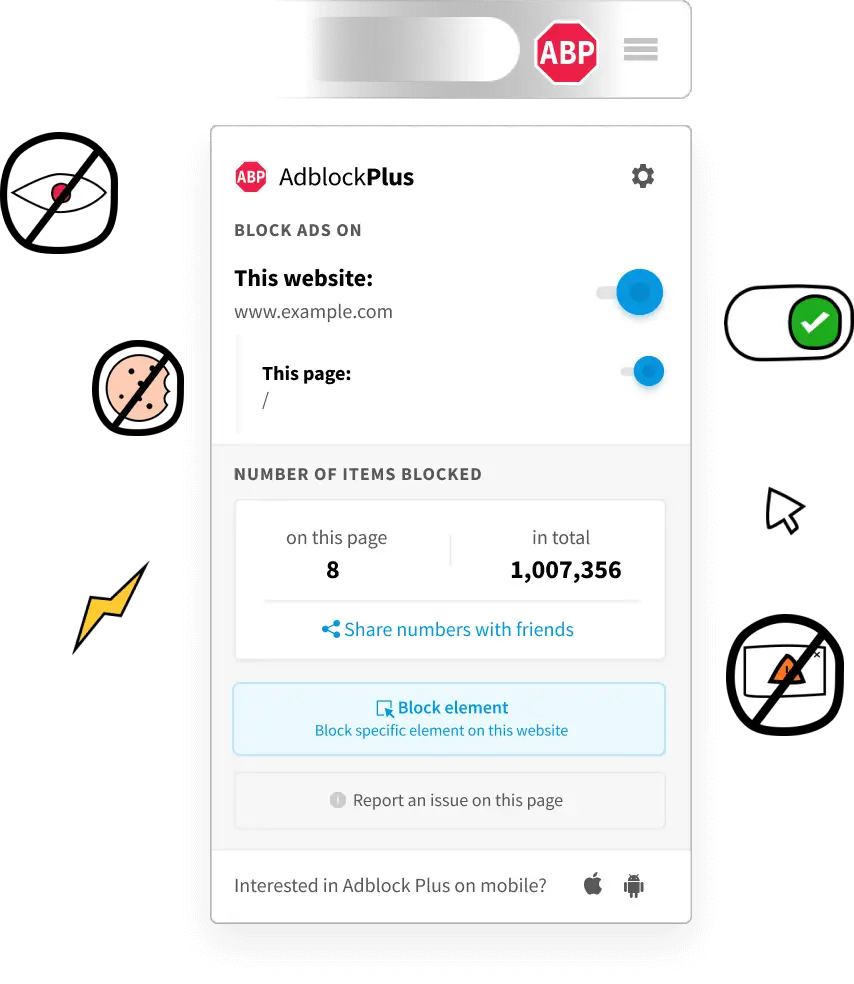 The next one on this list is Adblock Plus for Android. It is a free app that blocks unwanted ads on Android devices. Block ads on websites, apps, and content. Download on Google Play Store for Android 4.1+. Easy to use and customize, with privacy protection against tracking by advertisers.
7. Brave Browser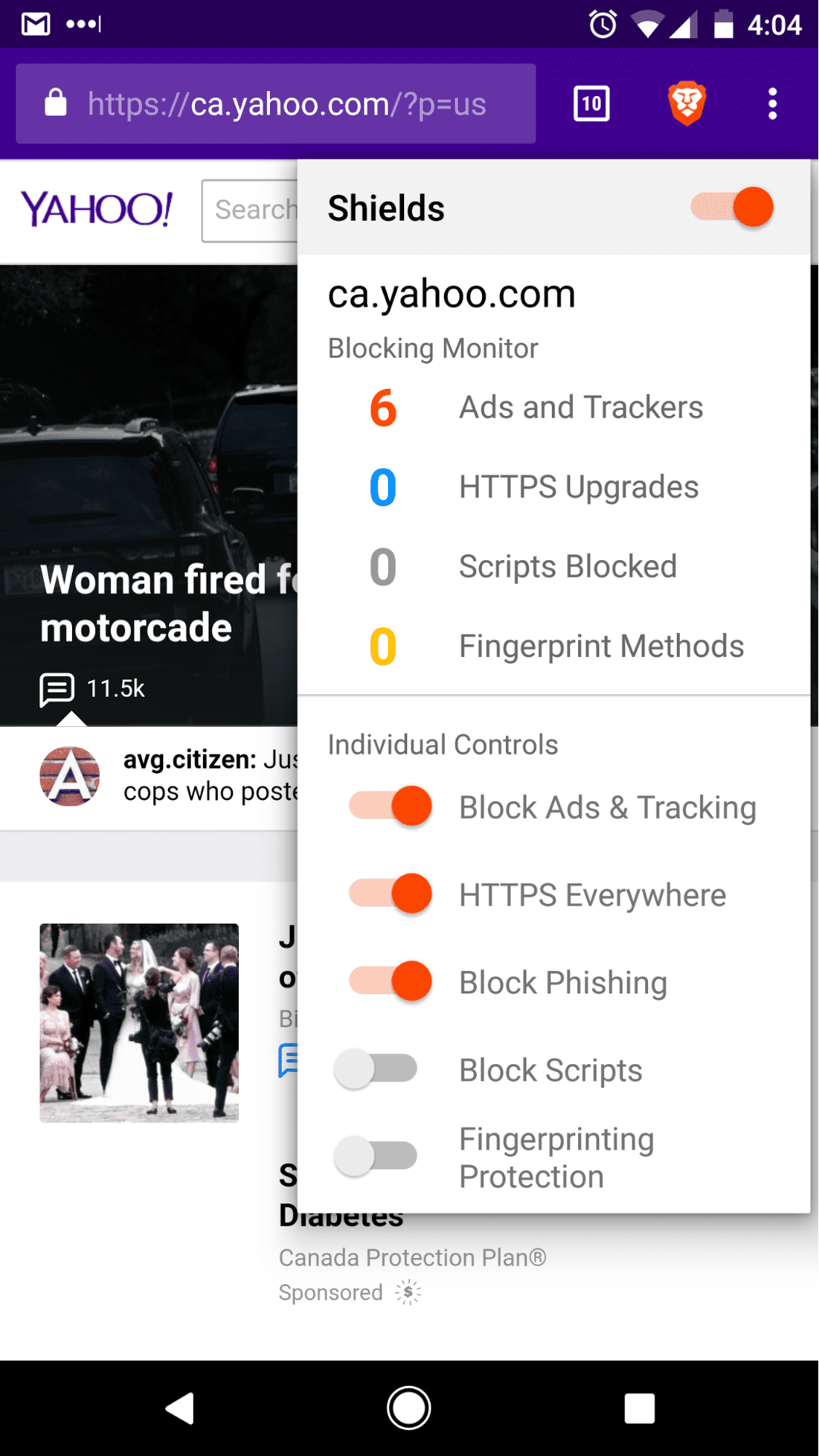 I use Brave Browser on mobile and PC, fast, secure and ad-blocker. Free, open-source and developed by Brave Software, Inc. for Android devices. Blocks ads and trackers, enhances privacy, speeds up browsing, with built-in ad blocker, HTTPS Everywhere and tracker blocker. Supports cryptocurrency payments and rewards users with tokens for ad views and supporting content creators.
8. DNS66
DNS66, a free, open-source ad blocker for Android, blocks ad servers and malicious websites with a local DNS server. Easy set up without root access and user-friendly interface. Blocks ads and tracking scripts for online privacy and security. Often used with other ad blockers and privacy tools for comprehensive protection.
Click Here to download DNS66 using FDroid
9. AdClear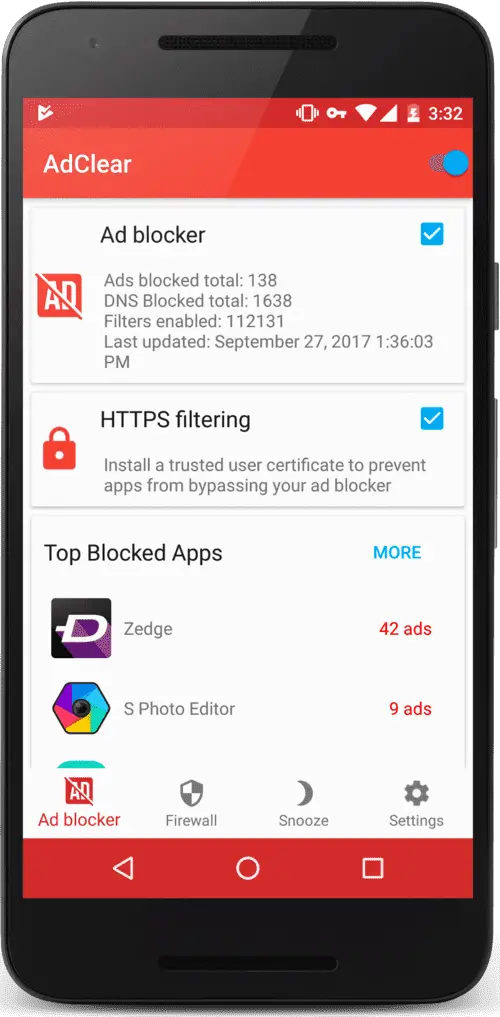 AdClear, a top free ad blocker by seven networks, stops annoying ads on your phone. Blocks spyware, ads on websites/programs, clickbait, pop-ups, in-app advertising. Free download and usage on Android smartphones and tablets.
10. AdShield AdBlocker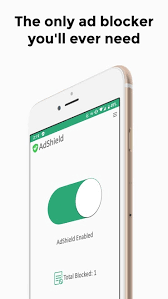 AdShield blocks ads on your device in real-time using advanced algorithms. Customize ad-blocking preferences. Protect privacy with features like blocking tracking cookies, protecting from malware/phishing. Faster, cleaner, secure online experience while browsing, watching videos, using apps.
Conclusion
In conclusion, AdBlockers offer benefits such as ad-free browsing and faster website loading, but can harm websites relying on ad revenue. Users should weigh the impact and find a balance. Of the 10 best adblockers for Android, choose one that fits your needs. Consider sharing the article and subscribing to our newsletter for tech updates.
You might also like
---
More from Android
---
Tomorrow, Oppo unveils the company's premium Find X6 series, the Oppo Pad 2, and other items. The OnePlus Pad, which …
The Samsung Galaxy Z Fold 5 has been highly anticipated since the successful launch of its predecessor, the Galaxy Z …
The Amazfit GTR 4 arrived last September with a 1.43" display and 46mm rim. Cut to now, the Amazfit GTR …
Editor Picks
---