When we think of art, it conjures up the image of a white canvas and a paintbrush and why wouldn't it? This is how we have known art all these years. However, thanks to the amazing technologies at hand, the meaning of art has changed.
Playing mindless games and listening to music aren't the only things you can do to entertain yourself with a smartphone. There are amazing mobile apps out there that can satisfy the artist in you.
Today, we have enlisted some of these very apps. Check out these apps and let out the Picasso in you.
Art Rage
This app is one of the best apps out there that produces spectacular simulations of a real painting. Get your virtual hands dirty and express yourself with different colors in all forms such as oil paints, watercolors, and even crayons.
The app fully utilizes the technology at hand to give you an experience of lifelike painting without you going through all the hassle of getting expensive paints and other art accessories. The best part about this app is that it lets you record the whole process so if you want to replicate your painting, you can look up your steps or you can set up your YouTube channel and share your virtual paintings there (now who minds a few followers, right?).
Art in Motion
Creating still paintings of objects and sceneries seems a bit too boring now that you have all the amazing new technologies available at hand. Art in Motion offers a unique experience by letting you create moving objects and sceneries.
The basic concept of the app is that it lets you create small customizable orbs that create different effects on a scene. Instead of creating a boring idle object, you can actually create a scene and watch it come to life before your eyes.
Auryn Ink
If your preferred form of painting is watercolors, then Auryn Ink is your go-to app. It is the perfect app if you want to create simulations of water flowing on a painting. It is almost as if you have your own watercolor studio at the palm of your hands.
The app offers significant great features such as wet or dry and wet on wet simulations, and the ability to generate glazing effects. It gives you a chance to work with all sorts of tools that you might be familiar with in the real world.
AutoDesk SketchBook
If you are one of those artists that appreciate a classic sketch, then considering trying out Sketchbook Pro. Whether you want to create a simple sketch or a full-fledged masterpiece, this app definitely has your back.
Whether you are an amateur or a professional artist, the app is likely to be of interest to you either way. In case you don't have any experience with art and are trying out your luck, then this app's simple layout and functionality lets you create phenomenal sketches with great ease. If you are an experienced artist, then be prepared to be amazed by the level of detail and finesse that this app allows you to achieve.
Procreate
Equipped with more than 40 different kinds of brushes and ultra-high-definition canvases, this app offers a studio-like environment for experienced professionals. The app lets you create detailed animations, illustrations, sketches and anything that your mind can conjure.
The extensive functionality of this seemingly simple app is made possible by the amazing Valkyrie, which is the fastest 64-bit painting engine out there. It even lets you import your Adobe® Photoshop® brushes in case you want to work with something you are already familiar with.
Art Authority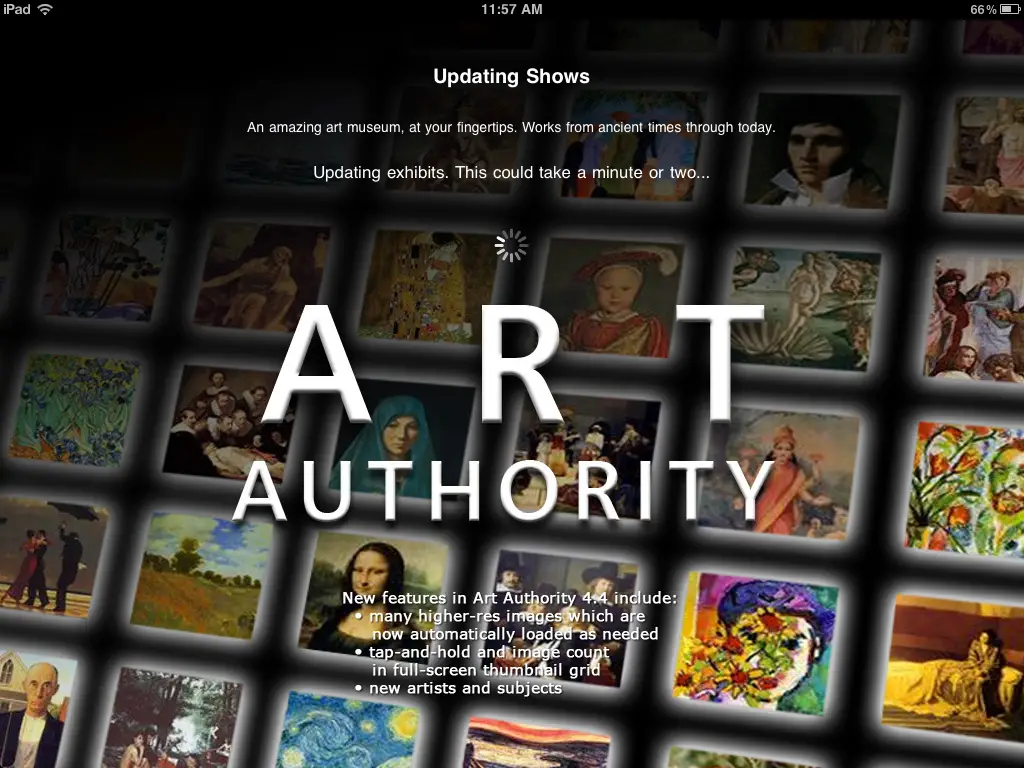 Are you still planning that trip to Rome so you can finally appreciate all that artwork by your favorite artist? Well, now you can just sit back at home and enjoy it from your couch. Art Authority brings all artwork from numerous famous artists inside one small but rich app. Just look up your favorite artist's name and instantly enter a virtual museum.
Whether you just simple want to browse the artwork or explore details about the paintings, this app will update you with all the information.
Summing Up
These apps are some of the best apps out there. Whether you want to be mesmerized with famous artworks or you want to create masterpieces of your own, these are the apps you must try. The only catch here is that you will need a great internet connection for a smooth and soothing painting experience. So ring up the Spectrum to get a taste of the best internet services in the market.
More from Android
---
After releasing Android 12 Beta 2, it's time for more updates that follow. Google has just released Android 12 Beta …
Oppo has quicken refreshing its Reno lineup with the Reno6 series following just a few months after the Reno5 series. …
Are you waiting for the Samsung Galaxy S21 FE? Well, you might have to wait for a bit longer than …
Editor Picks
---