Mobile games have come a long way in just a few years. The graphics of recent releases can rival the quality and detail found on console and PC games from just a few years ago. Multiplayer features are now on par with those found in AAA titles, with many even offering cross-platform play so you can take on your friends in a battle royale from your smartphone while they play on their computer.  With that in mind, here are some of The Best Mobile Games for July 2020 that will help you cure your Covid-19 boredom.
1. Call of Duty: Mobile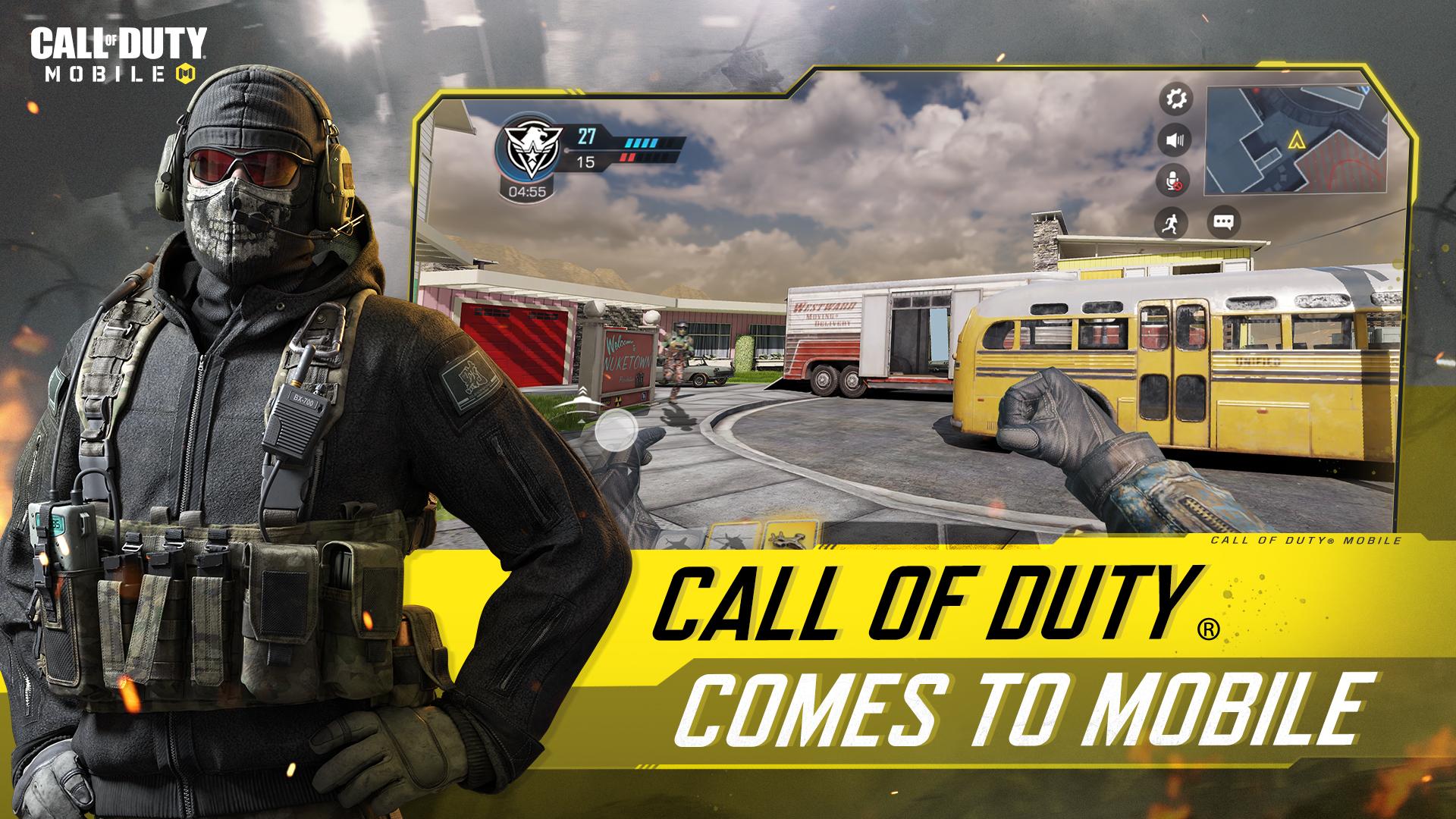 Although it was released back in October, Call of Duty: Mobile continues to be one of the hottest games available for iOS and Android. It surged past 250 million downloads in June and shows no signs of slowing down. Featured previously on our Top 10 Best Android Games January 2020, this free-to-play title brings you many of the best features of past Call of Duty games, all packaged in a nice mobile-friendly format that you can play on the go. If you are a veteran of the franchise, you'll be familiar with many of the classic maps available to play on, including Crash, Nuketown and Crossfire.
The incredibly popular "Zombies" mode, which was first added in Call of Duty World at War is also available. As too is a Battle Royale mode, which has proven to be a huge success for Fortnite and PlayerUnknown's Battlegrounds.
2. Mario Kart Tour
Mario is one of the best-loved video game characters of all times. Mario games have been consistently great across several decades and multiple generations of console. Of all the Mario titles, Mario Kart is one of the best, combining the characters of the crazy Mario world with arcade racing fun, rage-inducing powerups, and wacky circuits like Rainbow Road.
Although previously the franchise has only been released on Nintendo consoles, Mario Kart is now available for smartphones, meaning you can enjoy tracks like Moo Moo Meadows on the go. Mario Kart Tour is a free-to-play game, so it contains a microtransactions mechanic similar to many other games. Although, keep in mind, the multiplayer on iOS is still a bit complicated. Nonetheless, it contains many classic tracks as well as street circuits around real-world cities including London and Paris, giving you hours of fun in single and multiplayer modes.
3. PokerStars
There are quite a few games out there that let you play classic card games on the go, but PokerStars is one of the best free options. Although the company is more famed for its real-money platform, it offers a free alternative for players that just like to play poker for fun.
From the PokerStars mobile app, you can take part in ring games, tournaments and special versions like Knockout Poker and Zoom. You can also access PokerStars TV, where you can watch hours of poker-related content, including full-length documentaries, coverage of live events and interviews with professional players.
4. RollerCoaster Tycoon Classic
RollerCoaster Tycoon became a massive hit back in the early 2000s, letting people create their own theme parks and build custom-designed roller coasters. Although Atari have tried to make multiple sequels, including versions for both PC and mobile devices, fans still preferred the original RollerCoaster Tycoon and RollerCoaster Tycoon 2.  Listening to the feedback of fans, they released RollerCoaster Tycoon Classic, a game that combines the features, scenarios, rides, and scenery of the first two games. The controls are surprisingly easy to master since they've been adapted to work well with touchscreens, so you'll be building record-breaking coasters in no time.
You'll have a dozen or so scenarios available to start with, but you'll need to complete some to be able to unlock more. With around 100 different scenarios in total, you'll be a true roller coaster tycoon by the time you've completed the game.
5. Mini Metro
From roller coasters to subway systems, Mini Metro is a game where your task is to design a network of subway lines to cater for the ever-growing number of stations. The game becomes increasingly difficult over time as stations get busier and busier.
You'll be given a limited number of tunnels, trains and lines to expand your network. This can create quite a challenge as you need to minimise the number of river crossings while still keeping your subway network flowing smoothly.
You can choose from many famous cities, including London, Hong Kong and St. Petersburg to build their underground rail networks.
It's a relatively simple game, but still very fun to play and you'll find yourself spending hours building your ever-expanding transport system.
You might also like
---
More from Android
---
Samsung is adding another jewel in its crown with the latest Galaxy Quantum2. Successor to Galaxy A Quantum released last …
After a lot of rumors and speculations, LG has officially closed its mobile business worldwide. Meaning, the company will not …
Just another nice day with plenty of smartphones to arrive later this week and bingo, Oppo silently launched two of …
Editor Picks
---