Personal finance apps are a valuable tool for managing your money, budget, and expenses. With so many options available, it can be difficult to determine which app is the best fit for your needs. In this article, we will review some of the best personal finance apps 2023 on the market, highlighting their key features, pros, and cons, to help you make an informed decision and choose the best personal finance app for you.
Whether you're looking to track your income and expenses, create a budget, invest your money, or set financial goals, there's an app out there to meet your needs. Without further ado, let's begin.
Please note that this article is for informational purposes only. It should not be considered financial advice. Always consult a financial professional before making any financial decisions.
Top 5 Best Personal Finance Apps
1. Mint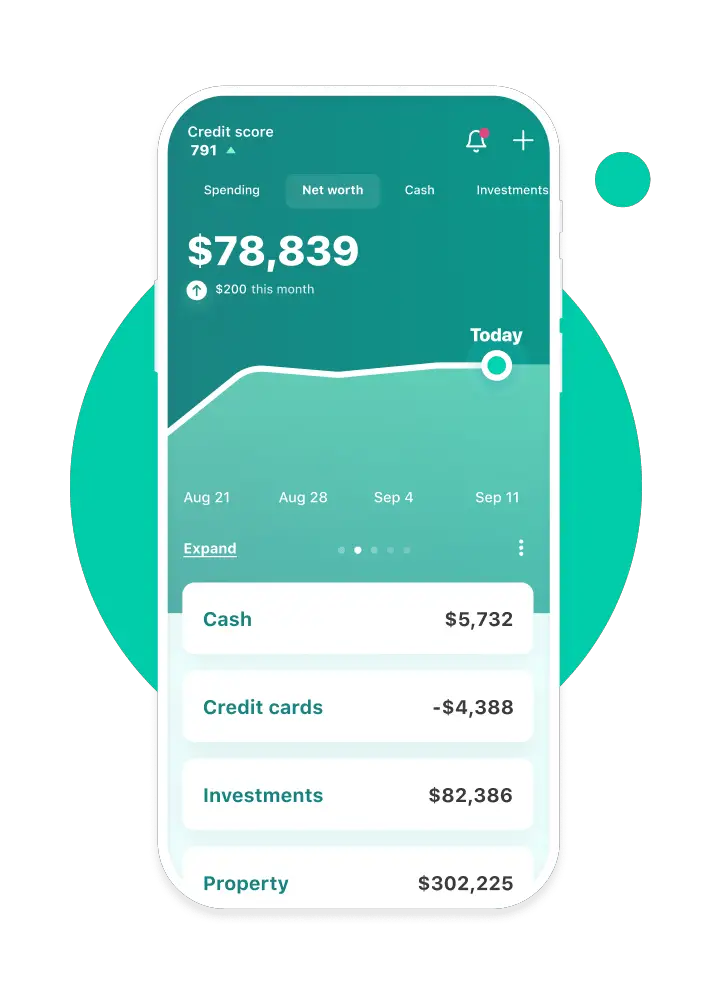 Mint is one of the best personal finance apps that offers a range of features for managing your money, including connecting all financial accounts, budgeting tools, bill pay, bill tracking, and credit score tracking – all for free. It allows you to see your financial information in one place, set budgets, and receive alerts if you're close to exceeding them.
2. YNAB
YNAB (You Need a Budget) is a top personal finance app that follows the budgeting method of giving every dollar a "job" in your budget. It offers budgeting tools, tracking and reporting, the unique "age of money" concept, and educational resources. With YNAB, you can easily create a budget by assigning each dollar to a specific category, track your spending, and strive to increase the age of your money to indicate you are living within your means.
3. Personal Capital
Personal Capital is one of the best personal finance apps, offering a unique combination of budgeting and investment tracking. It allows you to connect all of your financial accounts and get a complete picture of your financial situation. The app offers budgeting and expense-tracking tools, as well as financial planning resources to help you reach your financial goals.
The standout feature of Personal Capital is its robust investment tracking and analysis tools, including portfolio diversification analysis, fee tracking, and retirement planning tools. Additionally, it offers financial planning resources, including retirement planning tools and access to financial advisors, making it a great choice for those seeking a comprehensive investment plan.
4. Acorns
Another top personal finance app is Acorns. This app is focused on helping users save and invest their money, rather than just budgeting and expense tracking. With Acorns, you can round up your purchases to the nearest dollar and automatically invest the spare change into a diversified portfolio of exchange-traded funds (ETFs). The app offers a range of investment portfolios to choose from, based on your risk tolerance and financial goals.
One unique feature of Acorns is its Found Money feature, which allows you to earn cash back on purchases made at participating retailers. The cashback is automatically invested into your Acorns account. In addition to investment tracking and management, Acorns also offers budgeting and expense tracking tools to help you manage your money.
5. Good Budget
Good Budget is a top personal finance app that utilizes the envelope budgeting method, allowing users to create specific envelopes for each budget category and track their expenses. It's an easy to use app that allows you to put cash in each envelope for expenses like rent, groceries and other expenses. The envelope budgeting system is unique and efficient, which is why it's worth trying out the app to see if it aligns with your budgeting needs.
Final Verdict
In conclusion, personal finance apps are an essential tool for anyone looking to take control of their finances and make informed financial decisions. From tracking spending and budgeting to setting and achieving financial goals, these apps provide valuable resources to help users manage their money and achieve financial stability and security. The five apps reviewed in this article are among the best personal finance apps available, and each offers unique features to meet a variety of needs.
If you found this article helpful, please share it with your friends and family who may also benefit from the information. And don't forget to subscribe to our newsletter for more valuable content and updates on the latest technology trends.
You might also like
---
More from Apps
---
I recently pondered the bustling neighborhood of South Mumbai. Instead of relying on others for information, I turned to Google …
Since the pandemic, the world of iOS gaming is constantly evolving, with new games being constantly released. This means that …
The App Store on iPhones is a jungle of apps and there's no way you can discover all the great …
Editor Picks
---