We know that Google has been dominating the internet ever since its existence because of how good the search engine has been.
You can get any information you need from Google in a matter of a few seconds, and it works all over the world in hundreds of different languages.
This is the reason why no one even bothered to report about the top-visited website every year because it was Google.com.
For the last 15 years, Google has been sitting on the throne of being the most popular domain worldwide. But we are reporting this because Google has been overtaken as being the most popular domain by none other than TikTok.
Yes, it is possible that Google might come back to the top next year and TikTok might be boosted by the pandemic and people working from home. But it is big news to overtake Google and that is why we are reporting it.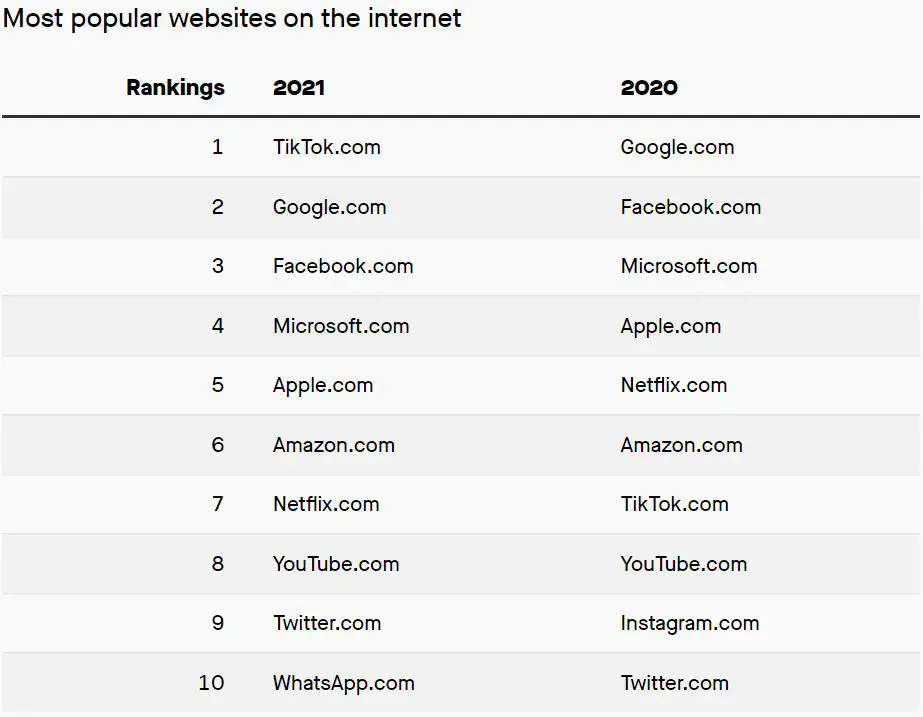 This report was carried out by Cloudflare who have revealed that TikTok was rated seventh in the world last year behind Google, Facebook, Microsoft, Apple, Netflix, and Amazon. This year, it has jumped to the top even overtaking Google on its way.
One surprise we see in this list of "most popular websites on the internet" is YouTube.com which took eighth place last year and is in the same position this year too. Because we know that same as TikTok, people have started watching YouTube videos with the same interest.
But not as much as TikTok as per this survey by Cloudflare. This is despite the fact that TikTok has been banned in India since last year. It is reported that TikTok enjoys 1 billion monthly active users this year.
As per Cloudflare's rankings, the top five spots are taken by TikTok, Google, Facebook, Microsoft, and Apple, in that order.
You might also like
---
More from Apps
---
After being released on Facebook, the AMBER Alerts have become instrumental in finding information about missing children across the regions …
WhatsApp is currently testing out a feature that will allow users to transfer data from Android to iOS devices as …
Online video streaming juggernaut Netflix has upped its monthly subscription prices in the United States and Canada across all plans. …
Editor Picks
---