We have just stepped into the third month of 2021 i.e. March. Every month, we come up with the top 10 best iOS Apps to try including both old & new and paid & free and this month won't be any different. I know that it's not that easy job to search for new apps that you should try but never get around thanks to the immense popularity of the top apps on the App Store. Here, we have gathered a list of the top 10 best iOS apps March 2021 ranging from a pro-grade camera to an epic filter app to a team communication app and so on. Let's dive into the list already.
1. Pro Camera by Moment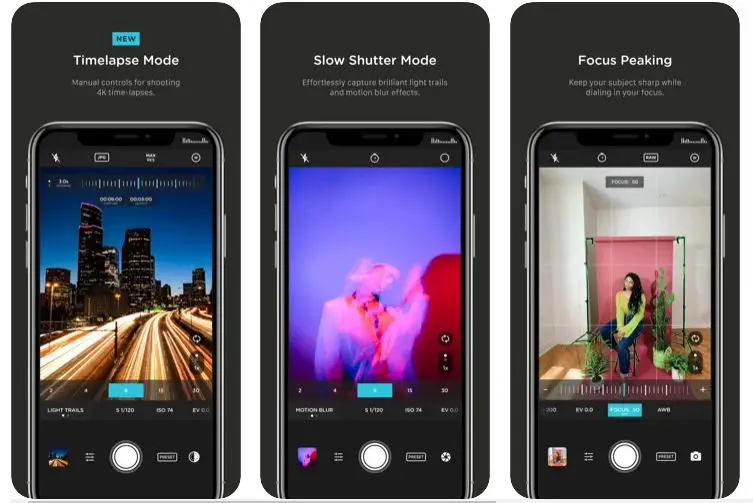 The built-in camera on your iPhone is one of the finest camera apps out there but it isn't the best. There are a bunch of choices available on the App Store and Pro Camera is one of them. Pro Camera is used by filmmakers and photographers as it mimics the way a DSLR would work which gives it an upper-hand when compared to its rivals. It has features like focus peaking, split focus, full manual controls, slow shutter mode, timelapse mode, and more. You can check out its waveform monitor, RGB histogram, color profiles, and live histogram to snap the perfect shot or video and the latter is stabilized for a buttery smooth movement.
2. Chanty
3. Hyperspektiv
4. Funimation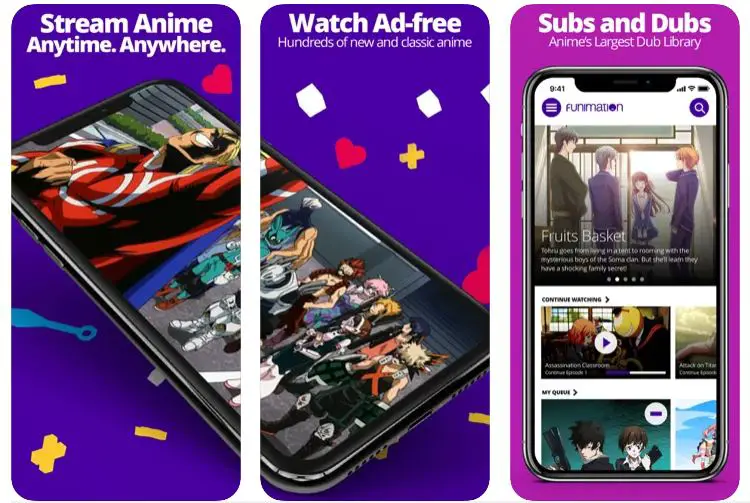 5. Vuforia Chalk
Imagine the tripper just tripped or your router is not connected to the fiber optic cable? You have someone who knows how to fix or do it but he/she is not available in-person but on voice/video call. Sometimes simply saying cut that red wire and so on doesn't work. That's where Vuforia Chalk is a great alternative. It is an AR remote assistance app that lets one point his rear camera at the place/object to work while the other can draw or doodle to guide him/her on how to get it done. Now you can point at the lever to pull, wire to join, knob to turn, and so on, it will work in your favor as you will get it done right away without waiting for a technician to arrive at your place.
6. Day One
7. Tally Counter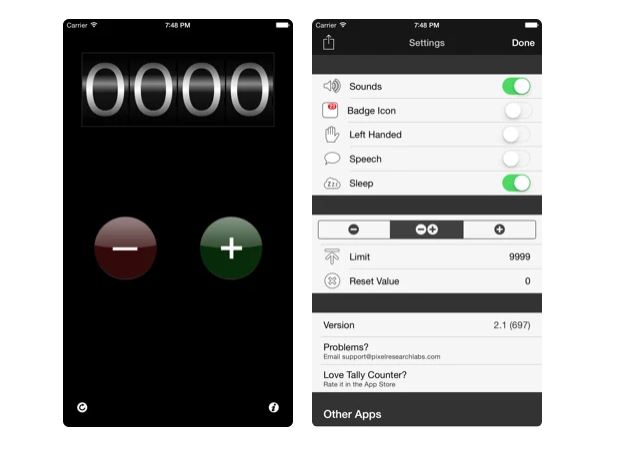 Let's say you want to chant something spiritually or religiously or simply count the number of sheep whilst trying to sleep, use Tally Counter. The app lets you keep a tally of your count so that you won't forget it. You can reset it all your want, set a custom limit as well as a custom reset value as per your wish. Most things in life are great for right-handed uses but with Tally Counter, it is up for ambidexterity. There's a tonne of options including sound effects, speak the tally, count on the app icon, and so on. You can add or minus the value with the easy-to-hit buttons on-board. It's worth installing this app if you want to count something rather than making a mental count of it which is of course, not that easy to maintain.
8. Screens
9. White Noise+
10. Cardhop
If you dabble with contacts on your iPhone a lot, Cardhop is a great alternative to contacts. The app lets you search, add, interact, edit, and more with a contact card. Cardhop is integrated with iCloud and works seamlessly with the pre-existing contacts app on your device. This allows users to switch between the two without the hassle. The app has light and dark theme support, Siri Shortcuts, an iOS widget to interact with, and more.
And there you have it. These are the top 10 best iOS Apps to Try in March 2021 that would excite you. Stay tuned as we update the top 10 best iOS apps to try every month so do keep an eye on True-Tech.
You might also like
---
More from Apps
---
The Google Play Store on Android smartphones is massive as it has hundreds of thousands of apps in any given …
Editor Picks
---