We just concluded with one of the largest consumer electronics and tech shows in the world. I am talking about CES 2023 where I came across dozens of products ranging from smartphones, laptops, and smartwatches to autonomous cars and beyond. Although most of the launches happen during the Las Vegas show, CES 2023 was action-packed with a lot of announcements and there are the best of the best in the smartphones category.
Samsung Flex Hybrid
Samsung Flex Hybrid technologies bring onboard the capability to fold and slide the display into a larger one. It effectively transforms a 10.5" panel into a 12.4" giving a much larger screen of real estate to enjoy. Here, the left screen unfolds while the right half is slidable allowing the user to slide it further to get the larger display.
The technology is unlikely to make it to smartphones soon and not certainly with the Galaxy Z Fold 5 series as one could think.
Motorola ThinkPhone
As usual, many devices and tech shown at the CES 2023 may not be available commercially. Motorola ThinkPhone is not available for the public but rather for employees of a company that has signed up for a work device. With the Snapdragon 8+ Gen 1 SoC under the hood, the device gives a nostalgic feel to IBM's ThinkPad laptops that were launched way back in the 90s.
The ThinkPhone is equipped with a 6.6" AMOLED panel with a 120Hz refresh rate, a 32MP wide-angle, and a 50MP primary OIS camera at the back. As said, this is a B2B-focused smartphone with software and features catering to businesses and use cases.
Samsung Galaxy A14
Samsung unveiled the budget-range Samsung Galaxy A14 at CES 2023. Contrary to the notion, although the phone does resemble the upcoming Galaxy S23 series, it isn't a precursor and rather a budget phone at $200. Specs-wise, the phone debuts with a 6.5" FHD+ LCD panel with a 90Hz refresh rate. A MediaTek Dimensity 700 sits under the hood sharing the room with 4GB RAM, and a 5000mAh battery among others.
The phone brings a 3.5mm headphone jack (in real) and a microSD card slot for those seeking ways to increase storage. Galaxy A14 uses a 50MP primary camera at the back along with two others in a triple rear camera setup and that's pretty much all. The phone will make its debut this month although we didn't have actual dates available at the time of writing this.
Motorola Defy with Bullitt Satellite Messenger
Apple iPhone 14 series arrived with satellite connectivity and it changed the game totally. With the onset of smartphones getting satellite connectivity such as Samsung in its upcoming flagship devices, other OEMs are working their way around the massive upgrade as well. With that, Motorola along with Bullitt has introduced Motorola Defy with the Satellite Messenger app built-in. The subscription-based app allows users to send messages even without a cellular network. Yep, all your need is the phone, and a Bullitt connection and you instantly have satellite connectivity for messages. The service is expected to launch in Q1 of 2023 on Defy models.
OnePlus 11
Okay, the phone has already arrived in China and is awaiting its global launch early next month. Turns out OnePlus couldn't hold on till then and took it to CES 2023 to showcase the OnePlus 11 (well, sort of). We already know the specifications that the OnePlus 11 will debut with, of course, you can read the OnePlus 11 Launch here. But hey, it was certainly one of the announcements that we couldn't miss out on mentioning in this list of "Best of CES 2023 Announcements".
TCL 40 SE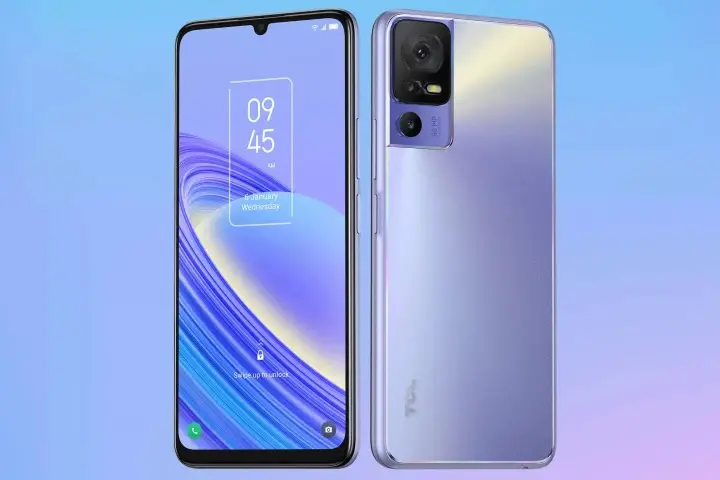 TCL showcases the TCL 40 SE at CES 2023 with a price tag of just $169. It is a budget-category smartphone with MediaTek Helio G37 SoC, 4GB RAM, and a 6.75" 90Hz display onboard. There's a 50MP rear with two 2MP snappers at the back as well.
TCL 40 SE arrives with a 5,010mAh battery, Android 13 for the software, and luckily, comes with a 3.5mm headphone jack as well. It does look premium even though it is priced minimally and will arrive soon but not in the United States.
Qi2 Wireless Charging
Another piece of technology that was introduced at the CES 2023 was Qi2 Wireless Charging. Coming from the Wireless Power Consortium (WPC), it is a major overhaul to the existing Qi wireless charging that was introduced a decade ago. Qi2 intends to go Apple's way in terms of power efficiency and more. WPC and Apple worked hand-in-hand to develop the new standard based on Apple's MagSafe technology.
Qi2 Wireless Charging will ensure that the devices are perfectly aligned with the wireless charging necessary for consistent power delivery. It will also have improvements in terms of efficiency and charging speeds among others. It remains to be seen which phones will pick up the tech sooner than others.
Qualcomm Snapdragon Satellite
Unlike before, satellite communications has become a thing popularized heavily by the iPhone 14 series. Chipmaker Qualcomm just launched its Snapdragon Satellite modem that enables devices to communicate via a satellite that enables both normal and emergency messaging when there's no cellular network at all. The modem will need Snapdragon 8 Gen 2 (and above) to operate but given the premium-ness of the feature, there's no doubt the feature will be available only for the elite models i.e. flagships.
You might also like
---
More from CES
---
We know that the Coronavirus pandemic, also known as Covid-19, has wreaked havoc worldwide. As the name suggests, this pandemic …
[adinserter block="5"] [adinserter block="6"] [quads id=11] The CES 2021 is coming to end but brands still have their bag full of fun and …
[adinserter block="5"] [adinserter block="6"] [quads id=11] Day 1 was good, but CES 2021 Day 2 proved more exciting with the futuristic approach of …
Editor Picks
---