Two months into the lockdown when everybody was glued to their mobile phones and laptops binging FRIENDS and whatnot, Extraction from Netflix made a huge impact with its epic and courageous stunts and story. Chris Hemsworth announced Extraction 2, a follow-up to the first installment at the Netflix TUDUM fan event on Saturday.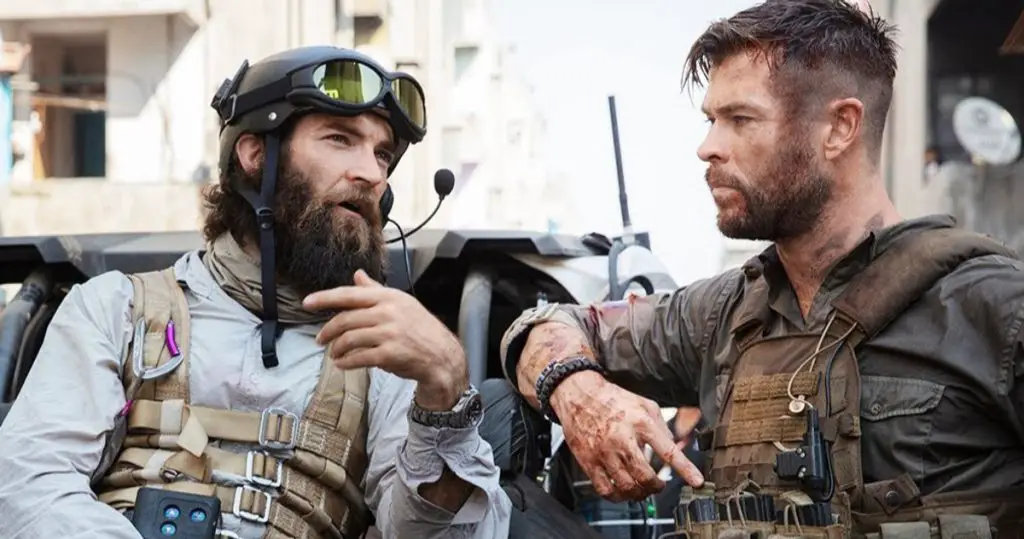 The first installation for Extraction ended on a bit of a cliffhanger with Tyler Rake, a mercenary played by Chris Hemsworth tasked with protecting and saving Ovi (Rudhraksh Jaiswal) who happens to be the son of an Indian drug lord jailed in India. At the end of the movie, Tyler takes a bullet in the neck while saving Ovi and falls off the bridge into the river.
Teaser for Extraction 2 was released on Netflix teasing nothing but a conscious monologue prompting Chris' character to put himself out of the river before he drowned.
The movie is written by Joe Russo, produced by Joe and Anthony Russo (of Avengers franchise), directed by Sam Hargrave who was a stunt double for Chris Evans' Captain America, and with Chris Hemsworth playing the hardcore mercenary Tyler Rake.
Extraction became one of the most-streamed movies last year and with the teaser for Extraction 2 arriving on Netflix's official YouTube channel, it has already garnered half a million views at the time of writing this. Just two weeks after the release, the makers were talking about the sequel and it has been almost a year now that the teaser has arrived spreading waves of cheers among viewers.
Chris maintained that the first installment pushed the limits but the next installment will take it further.
More from Entertainment
---
Good news for "Spider-Man: No Way Home" fans as the movie has scheduled to release on December 16 in India, …
Behold for the DC FanDome virtual event 2021 held on October 16th where it released a tonne of new trailers …
Yet another Marvel Disney+ series is about to hit the OTT platforms. Dubbed as Hawkeye based on Marvel Cinematic Universe' …
Editor Picks
---