Procreate is one of the powerful digital sketching or painting application programs that has become one of the hallmarks of the digital art world. The app is designed specifically for the iPad, therefore if you're looking for a version of Procreate for Windows or Mac, it does not exist. It makes sense why the application never made its way to Mac, but there are several laptops in the world of Windows that come with touchscreen capabilities. If you are an artist and if you want to sketch on your Windows laptop using a powerful application like Procreate, then you are in the right place. In this guide, we have curated a list of 10 Best Procreate Alternatives for Windows 10 that you can use for digital sketching or designing.
---
Best Procreate Alternatives for Windows 10 (Updated June 2021)
In this article, we have mentioned our favorite and the best procreate alternatives for Windows 10. If you are aware of Procreate or why do you need a Procreate alternative for Windows 10, continue reading our special emphasis about it or you can directly jump to our list of best Procreate alternatives.
What is Procreate?
Procreate is an iPad exclusive application that is tailor-made for professional creatives. Using this application on iPad, artists can sketch and paint with a robust collection of tools. Artists can take full advantage of touch and pressure features with the Apple Pencil. The app itself is not free and you must purchase it from Apple App Store. Procreates aims at delivering the real drawing or sketching experience.
Why do you need a Procreate Alternative for Windows 10?
As mentioned earlier, Procreate is an iPad or iOS exclusive application and the developers did not port this app for Windows or Android devices. And for the same reason, we have curated the list of best Procreate alternatives for Windows 10 which also offer a similar experience and features.
---
List of 10 Best Procreate Alternatives for for Windows 10 (June 2021)
Krita
ArtRage
AutoDesk Sktchbook
Corel Painter
Adobe Illustrator
Clip Studio Paint
Gravit Designer
InkScape
Rebelle
CorelDraw
---
1. Krita
Krita is one of the finest professional-grade digital illustration tools. The application offers various traditional and advanced painting methods using creative tools. Krita comes with numerous tools for blending, color mixing, rendering, laying, smoothing, transforming, and the list goes on! The application features a modern design interface that looks more or less similar to Photoshop. It is worth noting that Krita was created way back in 1998. Over the years, the application was developed by various artists and community members. The application checks all the boxes of an artist. Krita comes with over 100 brushes and you get to import more from Photoshop as well.
These brushes are well categorized here. Unlike various other apps in the list, Krita has text support. Although the usability here is a bit clunky, it is a great addition. As long as compatibility is concerned, the application is available for Windows, Linux, and Mac operating systems but there is no support for Android, iOS, and iPad OS. Not just that, the application is very well optimized for less powerful computers. Although it is hard to believe, Krita is completely free and comes with any enterprise pricing plans too.
Price: Free – DOWNLOAD
2. ArtRage
ArtRage is one of the most intuitive drawings and painting application which is tailor-made for current generation artists and is the definite alternative to Procreate for Windows. It simulates traditional media painting coupled with real-world paint, canvas textures, brushes, and colors, striving to replicate the artistic process. The application features various traditional painting, transformation, selection, cloning, gradient, and pattern fill tools. Unlike Krita and a few other apps on the list, ArtRage comes with a mobile application that includes a range of drawing aids, graphic and design tools, and editing tools.
ArtRage despite being not as popular as Procreate, is well-known for its flexibility and convenience. The program includes a suite of effective drawing and painting tools that will help artists to leverage natural media properties and real-world techniques. Unlike Krita, ArtRage comes with a range of powerful editing tools that simplifies the drawing and painting process by also enabling artists to create the desired designs quickly.
Price: Starts at $79 – DOWNLOAD
3. Autodesk Sketchbook
Autodesk Sketchbook is a broadly popular program for digital drawing and is considered as one of the best Procreate alternatives for Windows 10. It is worth noting that the program is now free for everyone. Sketchbook, on several occasions, is considered as Procreate for Windows, as it is one of the most preferred drawings and painting solutions after Procreate. Autodesk Sketchbook is used by artistic individuals and professionals, concept artists, designers, and architects too. The program has good reviews, base and there are various reasons for that.
For starters, the application features an intuitive interface and professional drawing and painting tools. Unlike many other applications, the distractions are very minimal here and the interface stays incognito until a user needs to access the tool. Also, the main advantage here is its robust creative tools that will combine with a wide array of applications. It is worth noting that all the devices are PSD compatible making it a "no problem" for Autodesk Sketchbook users and apart from that, users can also export formats such as PNG, JPG, BMP, and TIFF. Unlike other applications, PSD layers here are fully preserved during the export and import. The program is available for a wide range of devices including iOS, Android, and Desktop.
Price: Free – DOWNLOAD
4. Corel Painter
Corel Painter, unlike most of the other applications on the list, is streamlined and targeted towards beginner artists. The program brings a plethora of graphic tools and has been a standard-bearer for over a decade. The program is recently updated and currently is all about better performance, refining existing tools, and increasing the organizational system. It worth noting that Corel Painted is very well known for its media emulation because it digitally replicates real-world brushes and paint effects with remarkable results.
The features here are excellent. For starters, the brush accelerator tool. This is a tool that can analyze the specifications of your computer and configure the program to make it perform accordingly. Do note that there are multiple GPU and CPU enhancements here that come with support for AVX2. Also, the interface here modern and only displays the configuration options that are only relevant to the tool you are working with. The universal color wheel has a standard look across all tools and the program features a preview feature where the slider controls are colored.
Price: starts at $380 – DOWNLOAD
5. Adobe Illustrator
Adobe Illustrator is the most popular and the Procreate alternative on Windows 10. The program itself is developed by Adobe, which is considered to be a king when it comes to design, edit, or any post-production stuff for that matter. The application is made available for PC and Mac and can also be accessed through the web. For over a decade now, Illustrator has remained a go-to for the designers working in the field of advertising, printing, web design, publishing, etc. With that said, let us discuss the features of the program.
Adobe Illustrator is well-known for its comprehensive selection of customizable brushes that are entirely indispensable when it comes to vector graphics. Being an Adobe program, there are a large number of supported plugins to use here. Users can also take an advantage of Snap to Pixel capability. This feature allows exact alignment to customized pixel boundaries resulting in a perfect artwork. The feature can be used while moving while drawing, and while scaling as well. Not just that, more than 90 million graphics, templates, images, and videos are made available for its users through Adobe Stock. You can try and use it for 7-days to test the application and buy only if you like.
Price: Starts at $239.88 – DOWNLOAD
6. Clip Studio Paint
Just like Corel Painter, Clip Studio Paint is perfect for you to start if you are a beginner. But that does not mean that the app is not suitable for professionals. The program is highly acclaimed by anime, manga, and comic artists. The program itself features several refined tools, reclusive brushes, and other features that are aimed to provide anime artists a unique advantage. The features and implementations here are really good for various sets of artists. For starters, the palettes. The animation features here are very distinct and the program highlights animation capabilities like onion-skin view and customizable cameras.
While all these aforementioned things add up to be one weight, Clip Studio Paint's 3D model that relies on AI to create dynamic stuff adds up to a whole another level. As for the interface, it is super easy to understand and replicates a lot of elements from other programs of its kind. All the essential stuff relies on the left toolbar, and clicking on any of these tools will open up the sub-menu where users can have control over thickness, opacity, and stabilization. On the top toolbar is where you can find all the basic commands like edit, layers, etc. With that said, a huge set of artists consider Clip Studio Paint as the best alternative for Procreate for Windows 10.
Price: Starts at $49.99 – DOWNLOAD
7. Gravit Designer
Gravit Designer is an HTML-based application for designing high-quality vectors. The program is founded by Alexander Adam. Corel has acquired Gravit Designer back in 2018 and has added it into their portfolio of applications. The program is not as popular as the other ones on the list but is one of the best Procreate alternatives for Windows 10 and there are various reasons for that. For starters, Gravit Designer can be downloaded on your computer or can be completely used online in the form of a web-based application.
The application itself is not very intuitive and you should figure out the features and options by yourself. That is one thing I did not like with this application. Grafit Designer is popular among a set of artists for its unique tools such as the bezigon tool that will help you to create smooth curves around the points of the shape. You can also add as many effects on the layer as you want. You can also create styles that set border, fill, effects, and text settings. Gravit Designer has one of the cleanest UI's and just like any modern application, you can set it between dark or light theme modes.
Price: Free & Pro starts at $49.99 – DOWNLOAD

8. Inkscape
Inkscape is one of the most popular alternatives for Procreate for Windows 10 and also my favorite one is the list. Using Inkscape, you can draw anything from a simple outline to high-intense illustrations. Moreover, it is completely free to use the application service. It is worth noting that the basic file format of this program is SVG, which is the cross-platform format and is used on Adobe products as well. Inkscape packs some advanced tools and unlike various other programs, Inkscape needs just the minimum system requirements to run properly.
Being an open-source project, you can manually change the lines of the code and improve the program as per your liking and this gives a full-freedom to an artist. The features of Inkscape are endless and some of its finest ones are comprehensive node editing functionalities, object creation tools, and support for generating and editing SVG format files. With that said, Inkscape is a completely free-to-use program and you can download and use it right away!
Price: Free – DOWNLOAD
9. Rebelle
Rebelle is from the house of Escape Motion and it is the company's most significant project to date. Unlike most of the applications in the list, Rebelle is the company's approach to presenting the right experience of painting on your device, and it delivers that in an exceptional way. The program itself provides fresh features, quality of life upgrades, oil and acrylic paints, etc. As mentioned earlier, each and every bit of Rebelle is formed in a way to replicate every detail that resembles in physical painting.
Being a full-fledged paint application, Rebelle offers a plethora of painting features and if you are using it on the Microsoft Surface Pro series, you can take full advantage of a built-in accelerometer to control the flow of the paint and watercolors here respond to the effect of gravity. It feels magical if you experience it yourselves. One more feature that deserves a shout-out here is the program's Brush Creator where you can import graphics to represent brush shapes or grain.
Price: Starts at $89.99 – DOWNLOAD
10. CorelDRAW
CorelDRAW is arguably one of the finest alternatives for Procreate for Windows 10. CorelDRAW is used around the globe by various Illustrators and graphic designers from different industries. Using this program you could turn a bitmap into a vector illustration by starting with PowerTRACE, but it is worth noting that there is quite a lot of tedious cleanup to be done here. The tool is powered by Machine Learning and it is quicker than ever. CorelDRAW is famous for its robust features, customizations, and reliability. The program can be customized according to the users liking with icons in the right size, preferred border color, and a lot more.
Price: starts at $430; DOWNLOAD
---
Procreate: Frequently Asked Questions
Is Procreate Free on Computer?
No. Sadly, a version of Procreate for Windows or Mac does not exist. The application itself is iPad or iOS exclusive.
What Are The Free Procreate Alternatives for Windows?
In our testing, we found Krita and Inkspace to be similar to Procreate and both of these applications are completely free.
What is Equivalent to Procreate?
Both Krita and Autodesk Sketchbook on Windows 10 are powerful and equivalent to Procreate.
Does anything like Procreate for Windows exist?
Yes. Autodesk Sketchbook, CorelDRAW, Krita, and Autodesk Sketchbook are apps similar to Procreate and they are available for Windows 10 and some of them are completely free to use.
Which is the Best Alternative to Procreate?
We think Krita is the best Procreate alternative for Windows and it is completely free.
Is Procreate better than Autodesk Sketchbook?
Yes, Procreate is better than Autodesk Sketchbook since it can take the advantage of ProMotion display and Apple Pencil on iPad which results in a better user experience.
Is Procreate better than Photoshop?
Yes, Procreate is better than Photoshop as it has more advanced tools and features.
You might also like
---
More from Apps
---
After waiting for more time than any gamer would, a PUBG gamer in India can finally relax and take a …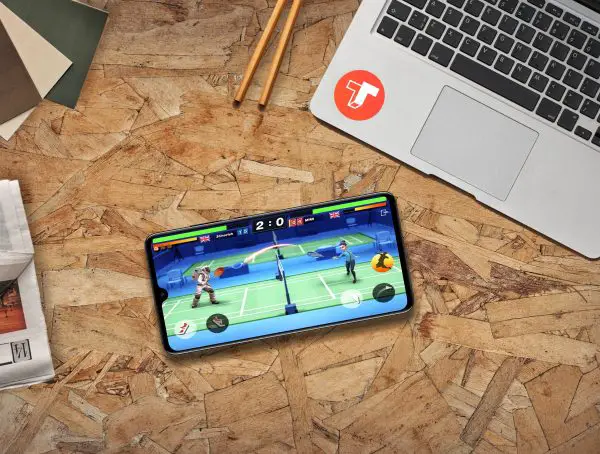 We have just stepped into the 6th month of 2021. We are still left with a million+ apps to discover …
For months now, WhatsApp has been notifying users about the change in its privacy policy. Apparently, the Facebook-owned instant messaging …
Editor Picks
---