What more can one do to the already standard table lamps? Well, CE Lighting from China has views contrary to this belief. Their all-new table lamp Skála is here to change the way we look at those pieces of light sources that have found a place on our desks since ages. Its design isn't the only thing that stands out but the way it lights up is also nothing short of a feat.
Its slant base and the arm that extends to shower light on your book are the things that onlookers can stare at things for long. Those oval joints can also be moved around, so you have got an arm that can even move around as per your need. Despite the extended arms, Skála has its centre of gravity well managed, thanks to its unconventional design and the wit of its makers.
The wit can also be seen in the way electricity is conducted to light up the lamp. This is a wire-free lamp which means there are no wires that pass through the joints. Instead, the metal body and the connection between them act as the conductive agents. Despite this, the lamp is completely safe to touch and you won't be getting any shocks, in case you were wondering.
For the convenience factor, Skála features touch-sensitive controls. Apart from this, the lamp has a colour temperature of 4000K, which according to the maker, is perfect for different kinds of scenarios. However, the lamp itself can be grabbed in three different colours – Midnight Black, Pewter, and Metallic Gray.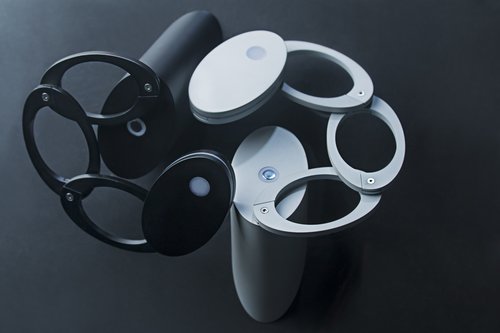 CE Lighting is running a crowdfunding campaign on Indiegogo to back their project. Skála has already reached 53 percent of its funding goal at the time of writing this piece. Early backers will get the lamp at a discounted price from its original price of $499. Only a limited number of units of Skála are have been made available at those prices and if you want to get them, you might want to hurry as just 7 days are left for the campaign to end.
You might also like
---
More from Gadgets
---
All the latest top-end smartphones have Corning Gorilla Glass 5 which was tested to withstand 11 drops from a 1-meter …
Amazon India has already started their Prime Day celebration in the country starting today. There are tons of exciting deals …
Amazon has announced their Prime Day celebration on their website which has already kickstarted from today i.e July 16. The Prime …
Editor Picks
---