Since the Pixel Watch is new to the world, there are not so many apps that were dedicatedly developed for the device but still, I have listed 10 of the best Pixel Watch apps to take your Pixel Watch experience to the next level.
The Google Pixel Watch comes with a ton of practical features and applications. You can measure exercise and keep tabs on health statistics right away thanks to comprehensive Fitbit integration. Also available are the top Google products, such as Google Maps, Google Home, Google Assistant, and many others. In summary, you have a lot of resources at your disposal right now.
There are more entertaining things to do with the Pixel Watch than the usual things like playing music, replying to texts, and obtaining directions, to make it simpler for you to locate them, I've compiled a list of some of the best pixel watch apps that can help you to handle most of the day-to-day tasks.
Give them a try if you're not already utilizing them on your watch or at all. They appeal to me, and I believe you may as well. Let's go through each one in turn.
1. Strava
With the help of Strava, your Pixel Watch may be transformed into a high-tech running and cycling computer. The software is also compatible with all other GPS watches and head units. Before beginning an activity, you may use Strava to track your preferred performance metrics. Once the activity is over, the application encourages users to go deep into their data.
One of the most well-liked applications for runners and cyclists, Strava is one of the biggest fitness social apps in the world for recording activity. Log GPS-based exercises on your individual heatmap, participate in competitions, communicate with people across the world, and much more.
2. Fitbit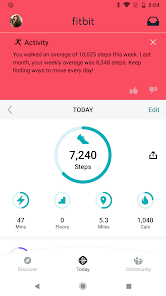 You should download the Fitbit app on your Pixel watch since you are losing out on a ton of exclusive features if you do not. With the Fitbit app, it's simple to chat with friends, begin activity challenges, read informative articles, get professional advice, and share your experience with a supportive community.
The Fitbit app has only previously been available on the Pixel Watch and other Wear OS smartwatches that aren't official Fitbit watches. And that's advantageous because the Fitbit app is among the best fitness apps for keeping track of your exercise. Furthermore, a Fitbit Premium membership gives you access to more features, so everything only gets better.
Fitbit Premium: There are monthly and yearly subscriptions available, and features like habit-forming programs, audio and video exercises, and advanced insights are included.
3. Accuweather
You need AccuWeather if you want to track the weather. This free weather app can display snow, wind, cold, rain, and more regardless of where you are in the United States: the East Coast, Pacific Northwest, Southern Coast, or West Coast. Utilize our local weather and real-time forecasts to stay prepared.
The app offers a variety of capabilities, including radar and MinuteCast for real-time updates, hourly and extended forecasts, and more. In order to figure out what circumstances to anticipate, you don't need to be a meteorologist because it also has a user-friendly interface.
Ads in this app might be a little bothersome, and some users find the notification settings irritating. However, Accuweather is a worthwhile download if you're looking for reliable weather information.
4. YouTube Music
You can listen to the newest hits, keep in touch with your favorite artists, and find new music to enjoy across all of your devices with YouTube Music. I would like to say YouTube music is far better than Spotify because it can come under the YouTube premium subscriptions so, as users we get the best Audio quality out of YouTube music.
If you have a greater commitment to the Google ecosystem, YouTube Music could be your best option for music streaming in addition to being one of the top apps for the Pixel Watch. Due to the fact that you may combine the ad-free YouTube and ad-free YouTube Music experiences. With this, you receive background playback, music downloads, and ad-free listening.
5. Facer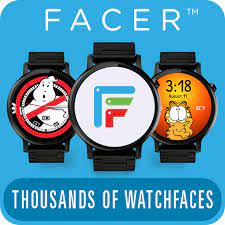 Facer is an intuitive and powerful web-based editor that enables users to create custom watch faces or photo backgrounds for their Google Pixel Watch. Facer is powered by thousands of users who design watch faces of all kinds in all genres. Whatever you can imagine, whether it be anime, scenery, vehicles, art, or anything else you might find something in Facer that appeals to you.
Utilizing the platform's web-based editor, you can choose from thousands of premade options or design your own watch face. Some of the most well-known faces in the app can be downloaded for free, but some others require an in-app purchase.
6. Google Wallet

The top Pixel Watch apps include Google Wallet because it makes it possible to leave your actual wallet at home and still be able to make purchases. You can keep membership cards, loyalty cards, and more in it.
However, in reality, it's just a great way to be able to tap your wrist to the payment terminal in order to make contactless payments. Naturally, there is some setup required, but it only takes a short while. You will also avoid the hassle of having to bring your actual wallet with you once that is done.
7. Calm
An app for guided meditation and sleep called Calm has won awards. By watching soothing audiovisual information, a person can utilize it as a tool to improve their mental health and sleep. Although many individuals find mindfulness to be helpful, some may have undesirable side effects, and not everyone should use mindfulness applications.
If you prefer to practice mindfulness and meditation, it's one of the best apps for the Pixel Watch. Or perhaps you should simply assist yourself with a little nap. You can access a variety of meditations, sleep stories, and music playlists that will put you to sleep when you have Calm on your wrist. Whether it be for an overnight stay or a midday nap.
Nevertheless, it has a high cost. The most costly app on this list is Calm, which costs $14.99 a month. Before purchasing the application, I would recommend you download the demo to determine whether it's a suitable fit for you.
8. Google Maps
As everyone is aware, Google Maps is an online service that offers comprehensive information about locations and geographical features throughout the world. Along with standard road maps, Google Maps provides aerial and satellite views of several sites. Google Maps provides street views that are composed of images collected from moving automobiles in various cities.
With rapid, turn-by-turn navigation available straight from your wrist, let Google Maps take you where you need to go. Google Maps Pixel Watch app is just more practical than bringing out your phone and utilizing that version of the app, as is the case with many of these other apps.
9. MyFitnessPal
Users of MyFitnessPal can keep track of their caloric intake, follow their progress toward weight-management objectives, and get support from a virtual community. One of the best and most important apps for the Pixel Watch, it allows you to track your workout, log your meals, analyze your macronutrients, and connect all of your fitness equipment.
With all the tools you need to control your weight, MyFitnessPal provides a comprehensive diet and nutrition platform. Most importantly, it keeps calorie monitoring relevant and encourages users to combine good food with exercise by emphasizing fitness. For a comprehensive approach, it's the top Pixel Watch app.
10. Sleep Cycle
An innovative option for enhancing users' slumber is Sleep Cycle. The software analyzes your sleep habits to determine when to gently wake you up rather than jarring you out of sleep at a certain minute. Beyond simply providing the fundamentals of sleep tracking, Sleep Cycle delivers much more.
It is possible to have it capture your regular nighttime sounds, such as coughing, snoring, chatting, and movement. Providing you genuinely want access to that type of info and grant it permission. Although you can track your sleep using the Fitbit app as well, you might find that this provides a more individualized experience.
Final Verdict
These are the 10 of the best Pixel Watch apps that I have handpicked for you, for instance, if you got to know any of the Pixel watch apps that you are using and remember we missed to add it in the rundown kindly let us know in the comment section, will try to use it for the further articles.
I hope this article helped you to choose the best apps for your Pixel Watch, if you find this article useful then, kindly consider sharing it with your friends who own a Pixel Watch or thinking of buying a new one, they will make use of this piece of content.
You might also like
---
More from Android
---
I recently pondered the bustling neighborhood of South Mumbai. Instead of relying on others for information, I turned to Google …
Following a protracted period of speculations and leaks, Samsung officially held its first Galaxy Unpacked event of 2023 yesterday and …
Carl Pei the Founder and CEO of Nothing has revealed that the Nothing phone (1), which debuted in July of …
Editor Picks
---