Google is working on their next-gen Pixel smartphones which are expected to launch in the month of October. The leaks for both Pixel 3 and Pixel 3 XL is surfacing with double the speed at which the official unveiling is nearing. Well, Google Pixel 3 XL has leaked for quite numerous times and in fact, it could be crowned as the most leaked smartphone in the recent history thanks to the numerous contributors as well as those who got their hands on few lost units while some are even trying to sell it in the black market even before it is available in the 'actual' market.
The latest leak is from not a leakster but from a Lyft driver who found the Google Pixel 3 XL at the back seat left there by some of the passengers. As per the driver who goes by the name 'Anonymous Alligator', he found the black-colored Google Pixel 3 XL on the backseat after few passengers took the ride. At first, he thought maybe it's his Google Pixel 2 XL but then realized that it has a notch. That's when he came to know that it's the upcoming Google Pixel 3 XL and that's when he took a few pictures of it and returned the phone to the owner immediately.
Google Pixel 3 XL live images leaked, shows a tall notch
We can clearly see the tall notch on the top of the display with a considerable chin in the bottom, back panel fused with almost 70 percent metal and 30% glass along with a single camera set up at the rear while the front has a dual-camera setup.
There is plenty of information that we already know such as it will host wireless charging, it has a massive screen with 1440 x 2960 pixel AMOLED display and of course, a 3,430 mAh battery. It is speculated to be out on October 9 alongside Google Pixel 3 and yes, there's no Google Pixel watch in the making so chill.
Here are some more images of the upcoming Google Pixel 3 XL.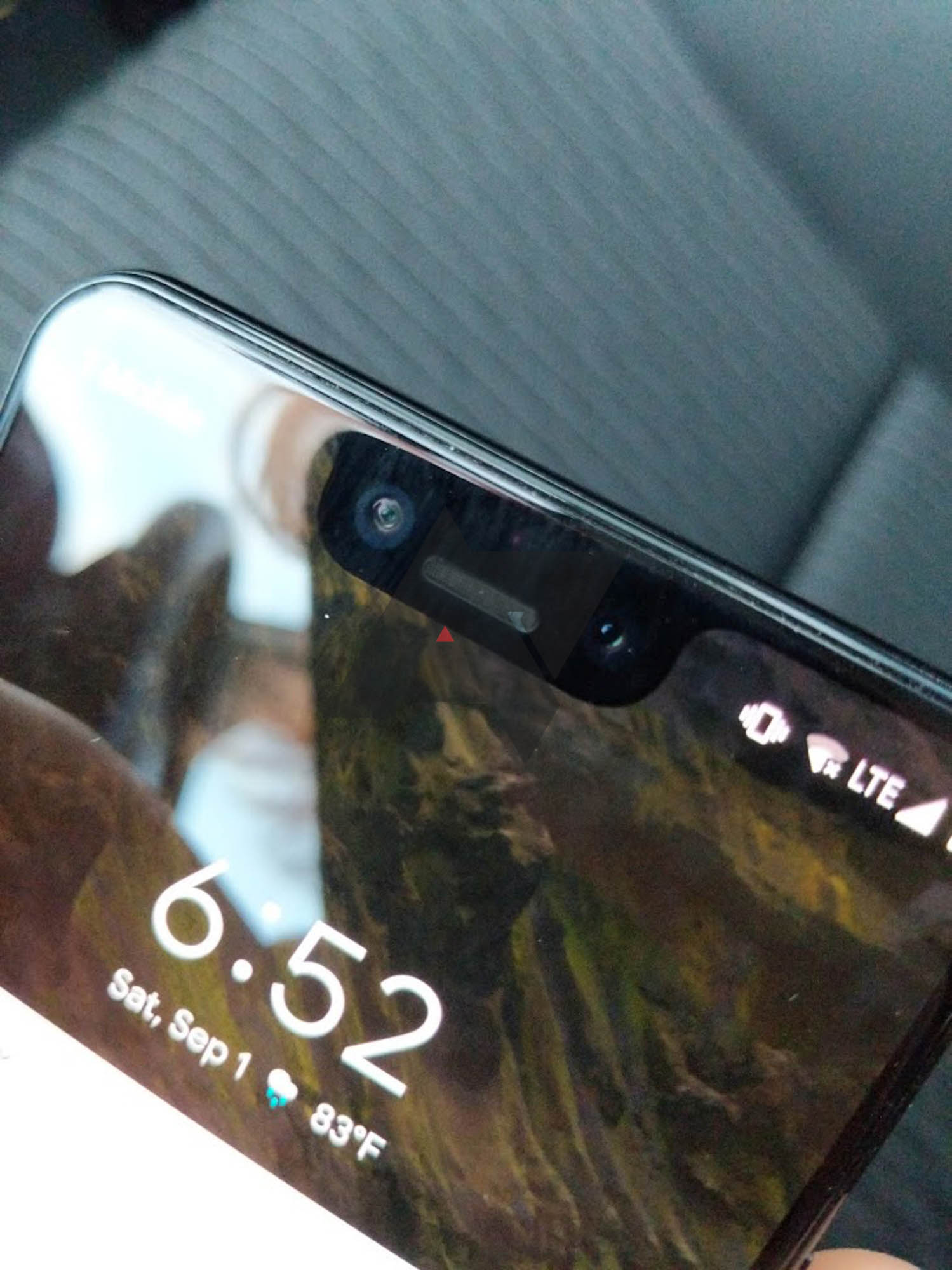 Don't miss any latest updates on tech,  Follow TrueTech on Facebook, Youtube, and Twitter
You might also like
---
More from Android
---
I have seen a wide range of devices with maximized screen real estate using a plethora of ways such as …
OnePlus 7T Pro is officially and available for sales in India tomorrow on Amazon. The Chinese smartphone maker launched OnePlus …
Samsung is in full swing with frequent launches such as the latest Samsung Galaxy A90 5G. Apparently, the South Korean …
Editor Picks
---