Design and Build -

7.5/10

Connectivity and Compatibility -

8.5/10

Audio Quality and ANC -

8.5/10

Battery -

9/10
Summary
Considerably appreciable ANC, less demanding price option, impactful audio quality – all blend in together beautifully well to create a perfect combination – FreeBuds Pro – if you are looking for some alternative to the premium wireless handsfree, you can get your hands on a much affordable option.
Pros
Seven hours battery performance, quick charging of only 40 minutes
Touch controls are intuitive – become easily controllable after a few uses
The silicone ear tips, and the ANC, give excellent isolation from the outside noise you don't want to hear
The FreeBuds Pro can be connected to your smartphone or your PC simultaneously
Cons
Charging case design is not convenient to use
A bit heavy and uncomfortable to use for a long day use
Ultra-low latency, auto-pairing etc features with AI Life app only exclusive to Huawei smartphones
Huawei has made the impressive transition from a smartphone production company towards an all-inclusive electronics giant. From wearables to speakers and from laptops to earphones, it is making sure it covers all bases with its meticulous attention to detail. It entered the market of wireless earbuds in 2018 with FreeBuds and is on its resounding journey to make a mark in the epoch of wireless earbuds. The Huawei FreeBuds Pro, with active noise cancellation (ANC), a go-to option accessible for making calls, and an excellent audio quality system, has surely made a profound impact for Huawei users.
Features at a Glance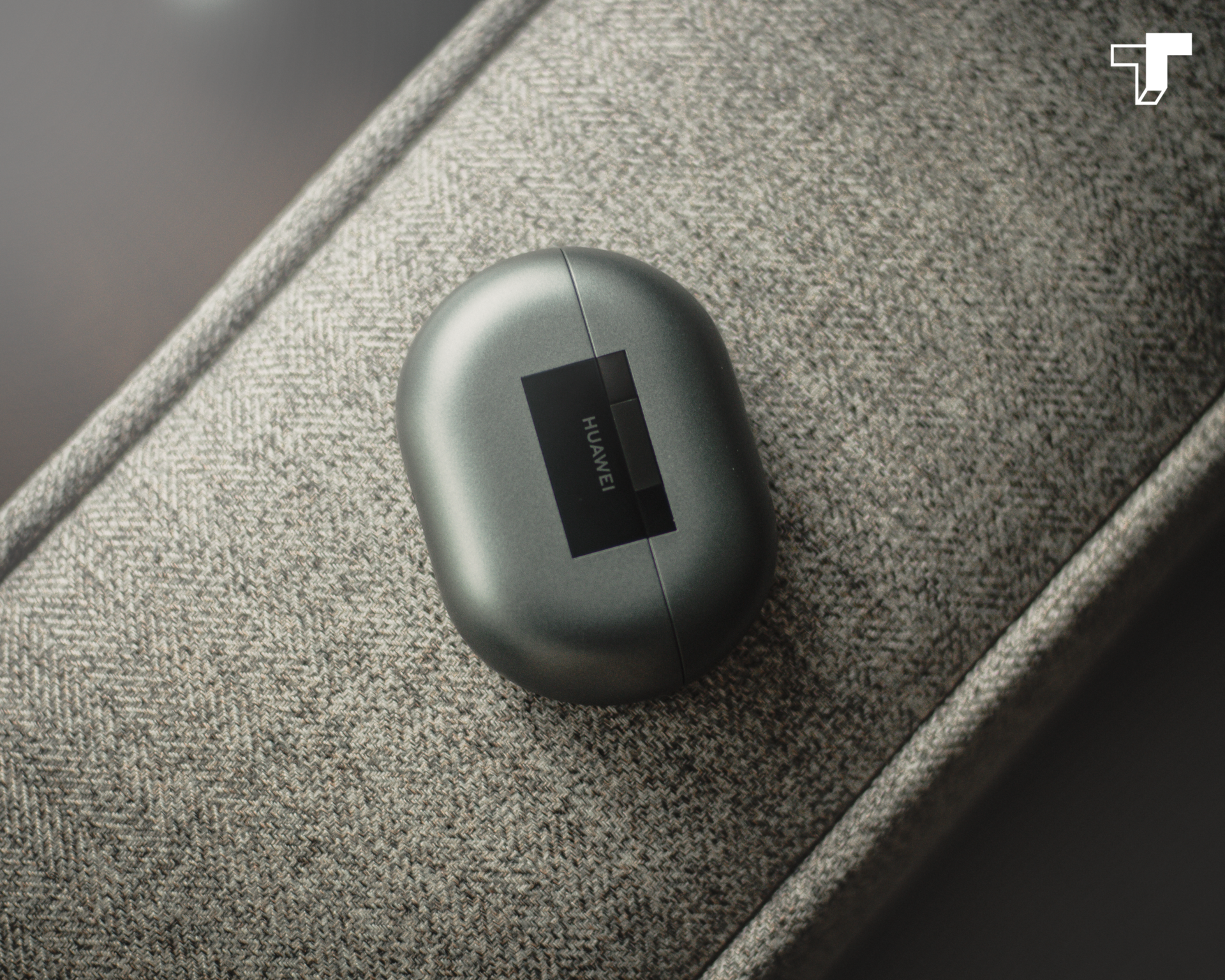 The company's pioneer forays into a luxe bud space, the FreeBuds Pro comes with an unmistakably scintillating metallic tone having a comprehensive set of the on-device control system, a cubist design, and a remarkably stepped system for noise cancellation. Not forgetting the roots in the smartphones, the Huawei FreeBuds Pro from Huawei also comes with dual Bluetooth antennas – astounding wireless recording – I must say, that would be something I'd notice in earphones given I was a vlogger.
To me, it's a dinky package loaded with tech and innovation. The competition gives to the Sony WF 10000 XM3 RRP, and the AirPods Pro is a good debate material. Why? The compelling and smart features are there for the real game. One thing I would point out, however, about the FreeBuds is how it does not have consistency when it comes to delivering music. Volume on a high pitch can get twangy and smidge pitchy even though the buds handle loud sounds without any distortion.
I would say the FreeBuds Pro comes with a combination of the best in-call audio quality that one can experience from wireless earphones and appreciable noise-canceling smarts. It flows in a beautiful marriage with intuitive controls that will save your effort from reaching the phone and make any changes manually.
Noise Cancellation – Is it Worth it?
The predecessor of the product, FreeBuds 3, technically came with the ANC technology, but it was excruciatingly feeble as you wouldn't even in most cases. However, this is no longer a sad story I heard again from the FreeBuds Pro as I can get benefitted from passive isolation – all thanks to the ear tips.
The company claims noise reduction through this product can go up to 40dB – though; I can't pretty much summarize how all the frequencies play together for Huawei to make this claim. When I walked down on a busy street with these buds in my ear, I could actually feel a considerable sound blur in nearby car noise, specifically the deeper hums – the good news is it works even when the music is not playing. However, this feature would work only on low-frequency, monotone sounds.
The Huawei's Life App based on Artificial Intelligence can be used to switch between different strength levels of ANC – so you get to have the Cozy mode for considerably quiet environments to the Ultra mode for hefty and panicky hustles around, such as inside of an airplane cabin – or better, just turn the Auto mode on the ANC modes would switch by themselves.
Awareness Mode
The Awareness mode comes as pretty angst up rival against Apple's Transparency feature. The earbuds in this mode let through specific high pitched and mid pitched frequencies, enabling you to better hear the important voices going on around you, like an announcement being made, and the list continues.
Though this feature was previously seen in the FreeBuds 3 as well, from my experience of using the Pro version, I can confidently say that the Voice Mode of the Huawei is what makes the product really stand out. At first, I wouldn't pay heed to this mode, but the amplifying voices when used are produced in the ear as if they are coming from a hearing aid.
Battery Life
Huawei rates their FreeBuds Pro earbuds at seven h of music playback performance for battery life when the ANC is turned off – with the ANC; the rate comes down to 4.5h. Now, users of the FreeBuds would notice how it comes off as a big jump from the previous version when you would expect the rate to be at 4.5h even when the ANC was off. It is inevitably clear, Huawei pretty much managed to get more battery life in the earbuds, which makes them considerably heavier than their previous version.
If you consider the charging case as well, you will note the total battery life can get to a 30h music playback when the ANC is off and ten h less when it is turned on. However, upon testing the device, I noticed a slightly lower battery performance, and that pretty much explains – the battery performance gets at 18h on, including the charging case without the ANC turned on.
In my experience, one can get around the rated battery life, most often when you don't listen to music or sounds at a high volume. With the given battery life rating, the Huawei FreeBuds Pro inevitably ranks in the cream section for true wireless earphones.
What's in the Design?
Huawei has upgraded the design of the FreeBuds Pro version of the product. I would say it is a pretty close carbon of the Apple AirPods Pro. The buds come with impressive weight control that brings them quite close to wearing the actual Apple AirPods Pro – however, I wouldn't say I am much happy around the built quality as there is no water resistance coming out from the official resources. Upon further testing, I saw no problem regarding using the buds during my sweaty workouts.
Upon wearing the earphones for almost the whole day, I did not get to notice any discomfort, which was something refreshing to experience. People having relatively smaller ear canals can comfortably wear the device, and they do not experience any discomfort. On the other hand, people having large ears would find the buds to be a bit loose – this is actually quite the contrary to the Apple Airpods Pro version as it does not quite fit quite well on relatively small-sized ears.
Pricing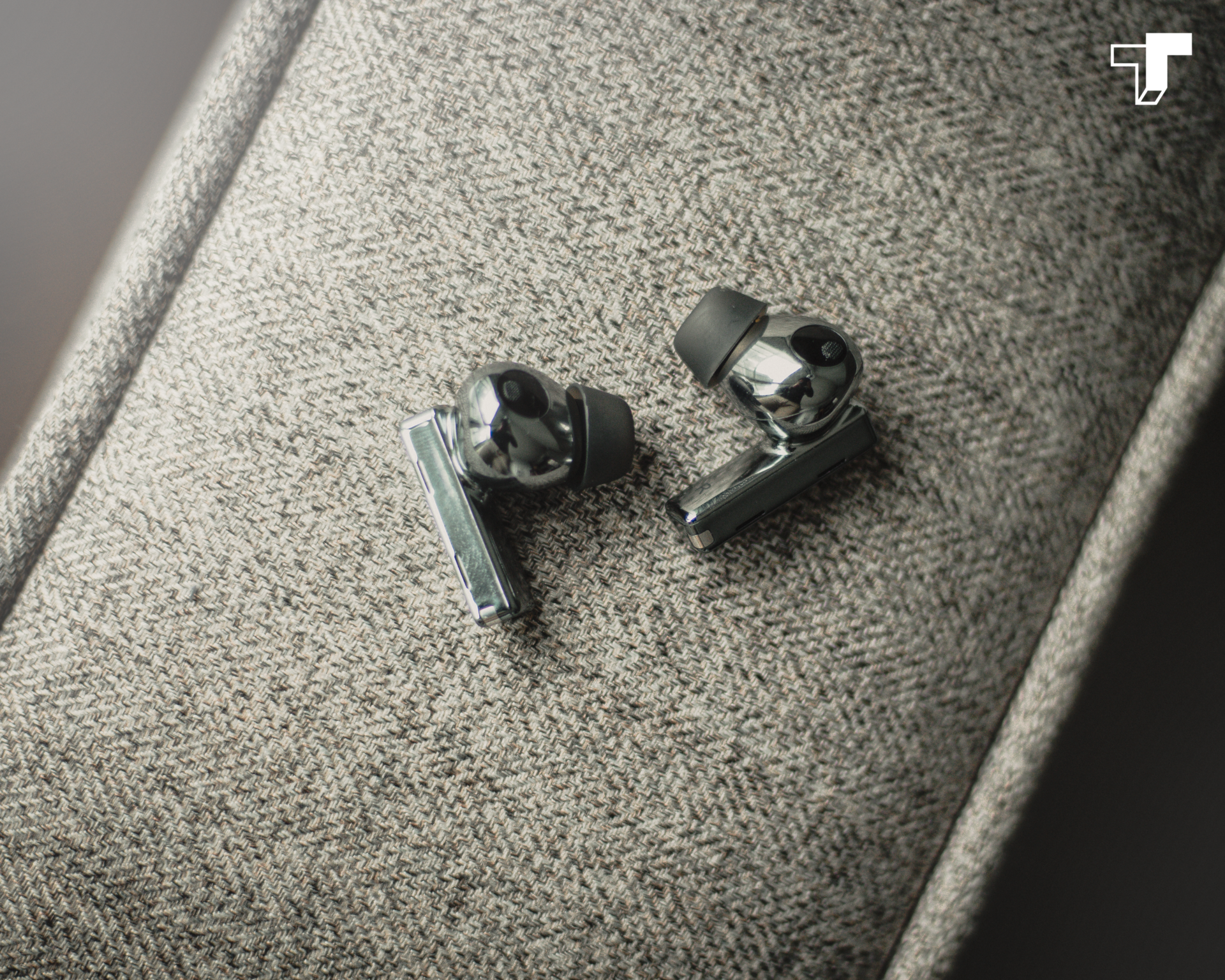 For premium wireless earbuds like that of the FreeBuds Pro having ANC and noise cancellation techniques, the Huawei FreeBuds Pro are available for CA$268.99. The Sony earbuds I mentioned above have a slight edge over these ones, with their price-cutting off to CA$279.99 for the consumer. Well, that does not appear to be that much of a big deal, given the point that there are brands offering a set of earbuds crossing the CA$300-400, the Apple Airpods Pro is a good example. Meanwhile, there are some other options that help you get your hands on affordable cases, like the Huawei FreeBuds Pro. For their price they do an amazing job.
The Verdict
Considerably appreciable ANC, less demanding price option, impactful audio quality – all blend in together beautifully well to create a perfect combination – FreeBuds Pro – if you are looking for some alternative to the premium wireless handsfree, you can get your hands on a much affordable option. Note: When you cannot get your hands on multiple media simultaneously, you are able to listen to music on a music app and also take calls from your smartphone.
You might also like
---
More from Android
---
The Redmi Note 13 Pro series will be unveiled in China in September, according to an official announcement from Xiaomi. …
OnePlus, the famed Chinese smartphone manufacturer, has just introduced its maiden affordable tablet, exposing the world to the OnePlus Pad …
We now have a first glance at the design and color options of the next Samsung Galaxy S23 FE according …
Editor Picks
---