Design and Build -

9/10

Display -

9/10

Performance -

8/10

Software -

8/10

Battery Life -

9/10
Summary
If I were into professional sports, this watch could be my saviour for tough times – I wouldn't mind wearing it for most part of the day and let it become my sort-of-mini-coach. However, the user interface and third party access to the watch can use some work. Also, Huawei needs to work on fixing software glitches meticulously.
Pros
Quality and durable build materials
Enhanced battery timings along with long-lasting GPS tracking
Improved Heart Sensors and practical fitness features
Smooth fitness tracking activity and stress detection
Cons
Lacks the latest notification system
Faces troubles with some workouts such as High-Intensity Interval Training or HIIT exercises
Contactless payment services are not an option
No voice assistant or third party music options
When Huawei bid farewell to Google's Wear OS and turned over the new leaf with its Watch GT, there were some points to note. It turned out, there were promises made, ranging from seemingly unparalleled battery life to a cutting-edge OLED display, and none really turned into reality. Fast forwarding to October 5, 2020 – when Huawei released the GT 2 Pro watch, we could see the product cutting a dash.
From observing the Huawei Watch lifecycle, one thing remains clear – the company is on its way making the watches the preferred choice for fitness enthusiasts with its fitness tracking feature. Why such a goal? For starters, it is something Wear OS watches all lack, perfecting on this feature could possibly help Huawei to take over and have its watches all the limelight.
Outlook – What Do you Need to Know about the Design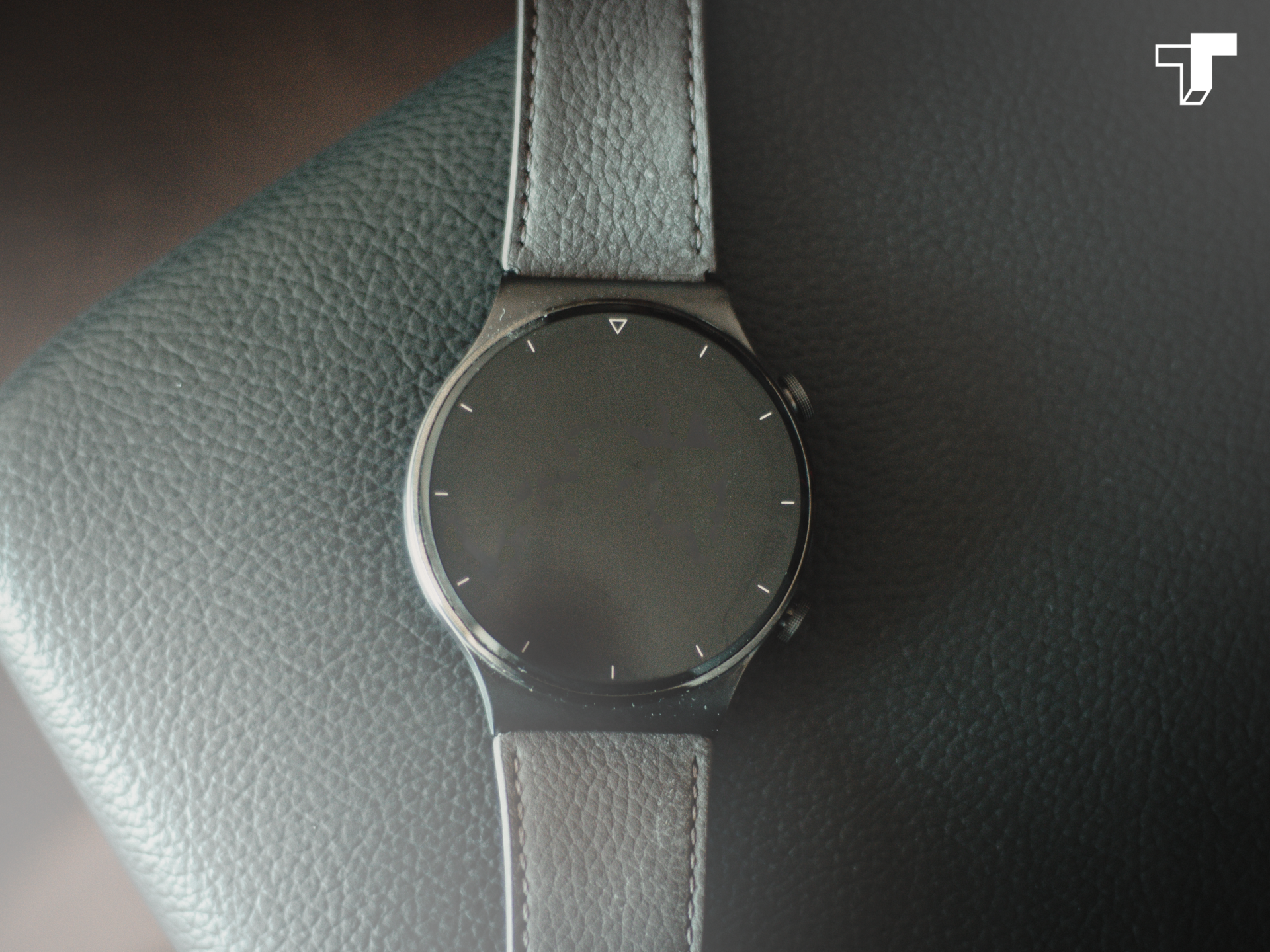 Huawei Watch GT 2 PRO comes in flexible leather straps, a robust titanium casing, and an aesthetic black sapphire crystal glass – the sleek look I am personally a big fan of, can never go wrong on formal events, of course. If you get to compare this one with its predecessors, you will see the outlook as the key point that makes some heads turn around. Ceramic underside design, along with smooth curves, enhances the user experience.
Moreover, the main look consist of a classic design with leather straps for formal occasions, and a Sports design with elastic straps, for various workout and running activities. The straps are easily adjustable and can go with any event, formal or informal. Huawei Watch GT 2 PRO Weighs around 52 g, lighter than most Samsung and OS  watches, and comprises 46.7 mm x 46.7 mm x 11.4 mm dimensions. However, the Huawei Watch GT 2 Pro is a bit bulkier than its previous model, Huawei GT 2.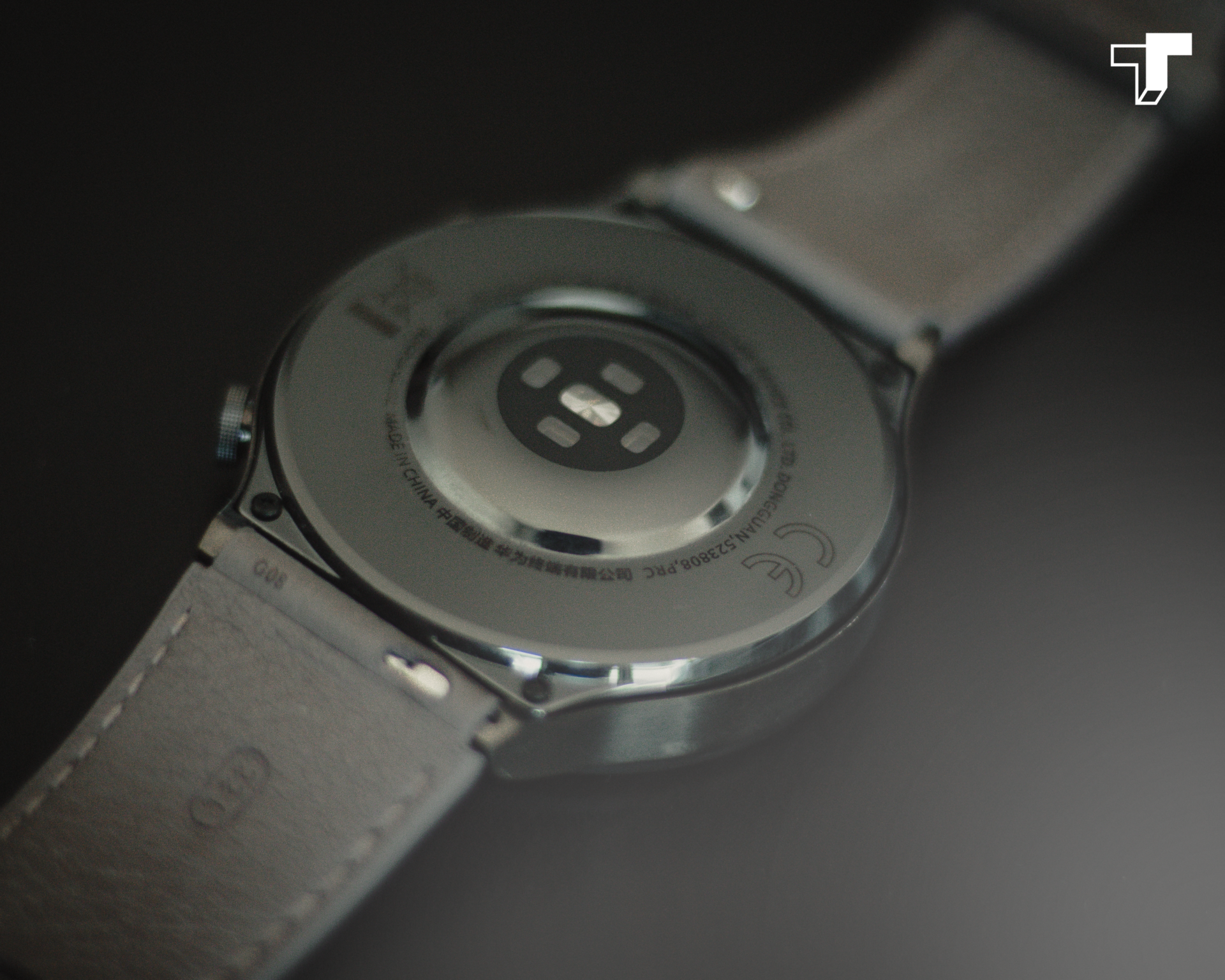 Talking about the display, the round and luminous OLED panel is the same as before. However, the large density pixels increase the resolution power of the show. Vibrant colors and large resolution makes the smallest details easy to read. The luminous and intense colors, with its big display, are also visible outdoors. I have always liked the fact how Huawei quickly displays hefty data without any clutter.
The lighting of the watch is mostly off by default but automatically lights up when you raise your wrist to watch time. Up to 4 GB of storage space and multiple software features assist the user in their daily life tasks. Having the quality for continuous 30 hours of GPS tracking and various compatible programs, which I will elaborate on in the later section, make Huawei Watch GT 2 PRO better than the rest of the watches in the market.
Software and Hardware
The software of the Huawei Watch GT 2 PRO comes with various features of your preference. Easily, swipe up calls using your wrist. The watch can directly display calls, messages, and essential notifications on its window. Huawei has always prioritized the fitness and health services in its products. Therefore, a proper health channel and features enable you to experience a new realm of fitness. Synchronize the watch with the Huawei Health application on your smartphone, and you can unlock various health features.
With more than 100 compatible sport features, you can take care of your fitness and track the progress easily. Heart rate monitoring with SpO2 tracking really makes a difference for professional athletes looking for something deeper and more specific. Though I have a bit concerns about the exact efficacy brands promise to deliver with the human vitals, but for now, this addition in the watch comes as an interesting note, almost like adding glitter to the picture.
A loud built-in speaker can play music and support calls as well.  The watch can also control the music center on your smartphone. However, I have observed that there is no offline or third music party interference in the watch. The unavailability of a voice assistant, and offline activity of most of the features on the watch might hinder the user experience to some extent – in my opinion, it needs to be fixed in the next model of the Huawei GT 2 series.
Does the Watch Work Round the Clock?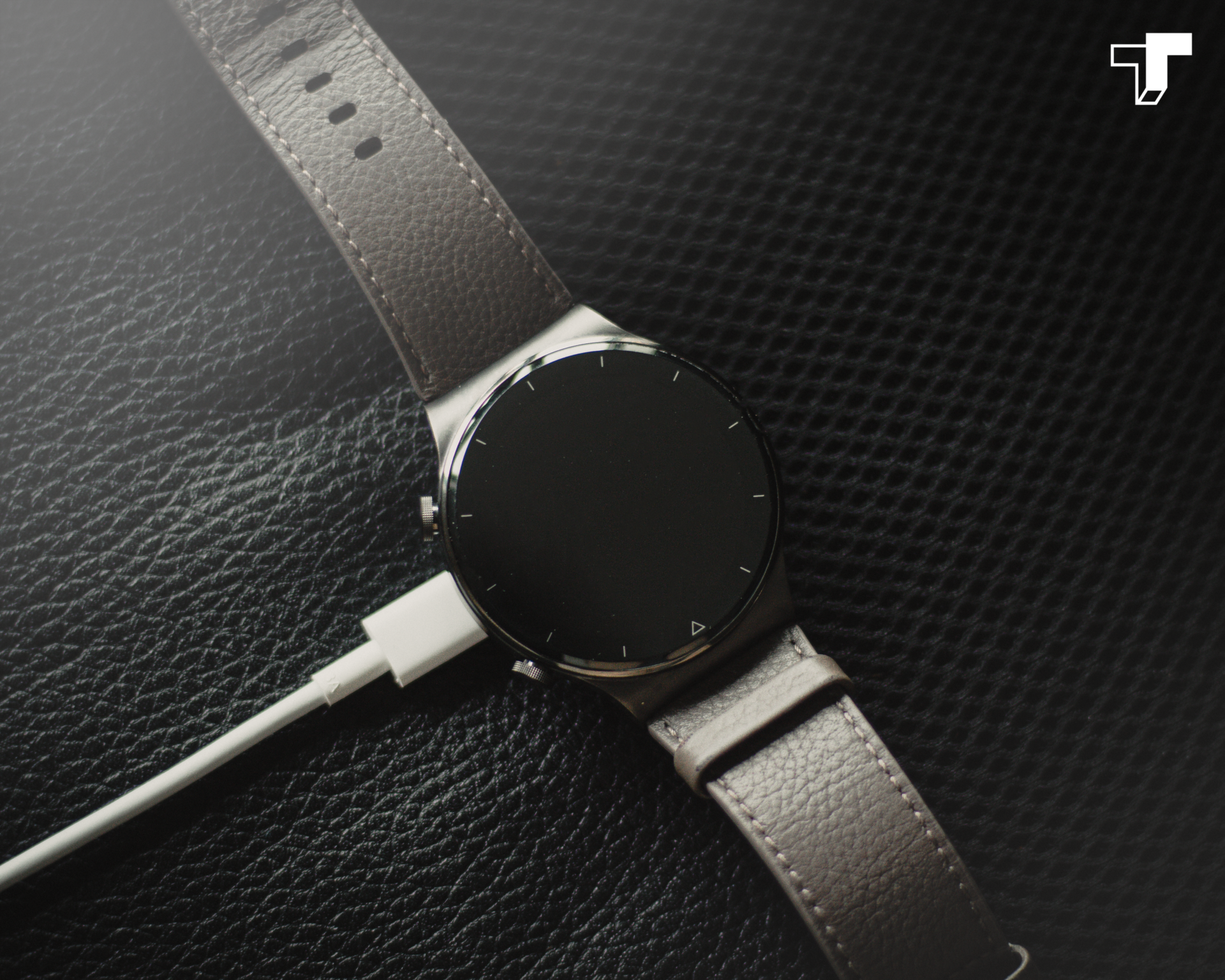 A single charging would be enough for the battery timing of up to 14 days – well, that's what the company says. Keep in mind; this happens when most of the additional features are turned off from the setting. Sleep, stress, heart rate, and sports tracking can drink up the battery a bit faster. Therefore, by turning off these additional features, the watch can smoothly go up to 10 to 12 days with a single charge.
Improved battery timings and easy wireless charging omit the use of magnetic disks for charging. Simply place the watch on your reverse wireless charging phone and charge it. Wireless charging of this sort was not available in the previous models. However, the charging takes up time and ranges from 2 to 3 hours max.
Huawei Watch GT 2 PRO monitors sleep and track the everyday sleeping schedules. Huawei TrueSleep feature breaks down the sleeping report into more than 200 points of insight data. The watch also tries to enhance sleep improvement options and performs quite a practical task as compared to the wear OS and other smartphone watches. Analyze and track deep and light sleep movements with Huawei Watch GT 2 Pro and sum up the entire data into simple single scoring. In this way, the watch helps you to monitor any kind of sleep issues and improve your health.
The Real Deal about G2 Pro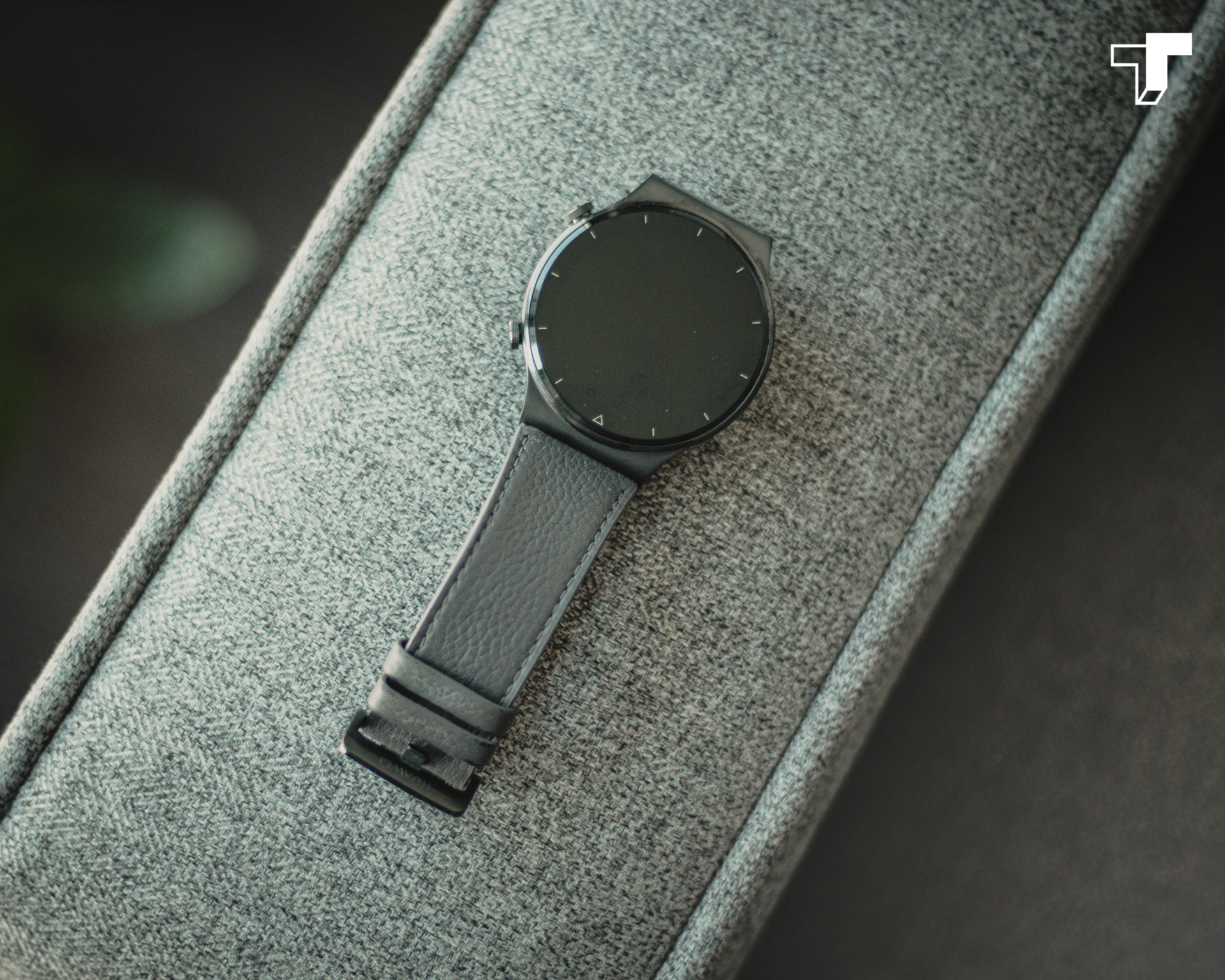 As previously mentioned, its fitness tracking ability is what's really setting the bar high for its competitors in the market. Track your fitness in the form of calories burned, steps taken, distance covered as well as high and low-intensity workouts. Huawei Watch GT 2 PRO provides the fitness and health tracking options that are comparable with those of Apple Watch Rings. However, I have observed that the colors and the app are not exercise compelling or motivational for the user.
They are a bit bland and give the appearance of rawness on the screen. Except for the tracking and display of results, the other features are not enriched with detailed insights and exercise maps, as in the other wear OS or Samsung watches. The watch is useful in monitoring the stress, though it does not have special electro-dermal sensors that receive electrical impulses from the surface of your skin and interpret the insights of the data.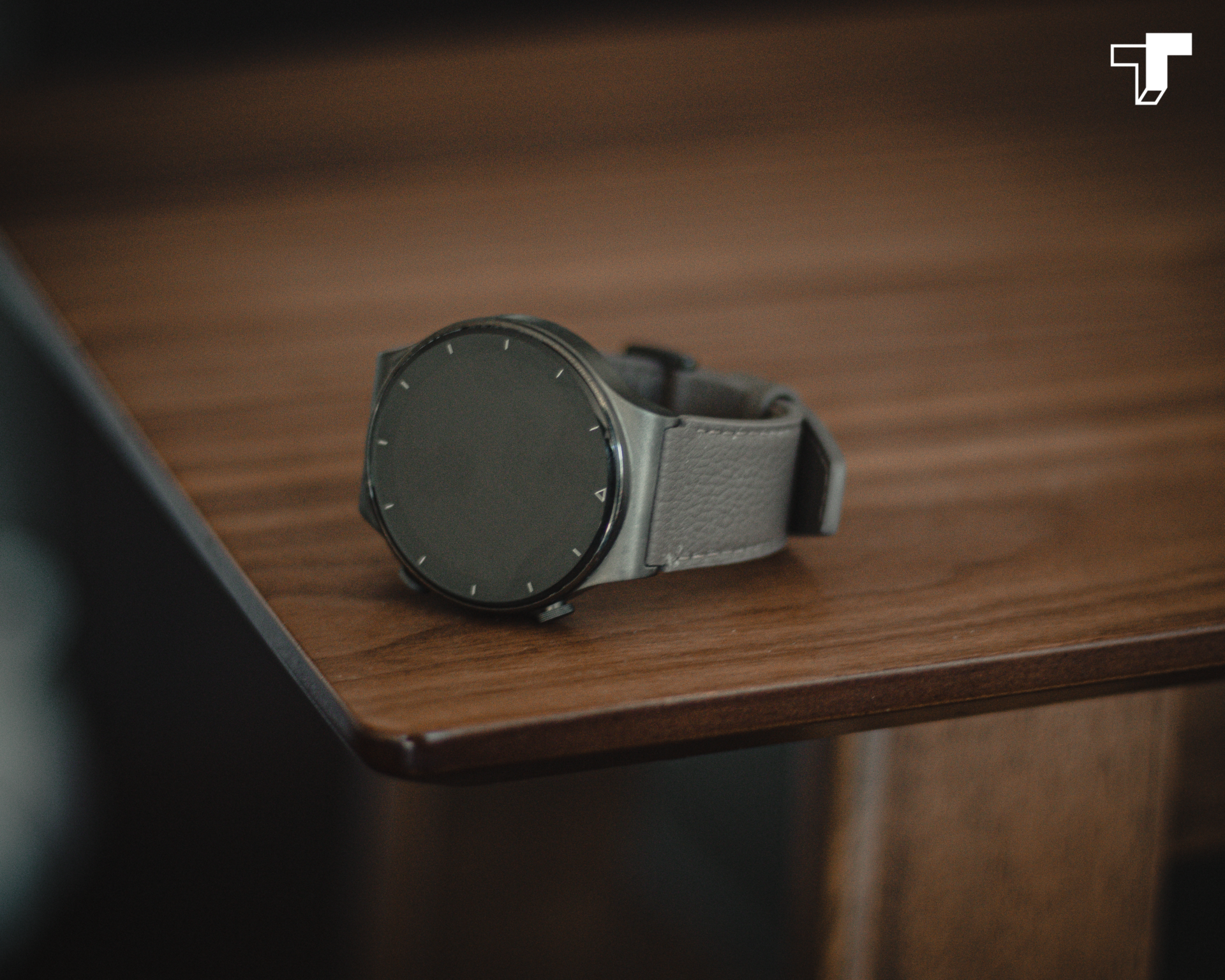 It relies upon heart rate sensors to detect and track the stress signals in your body. GT 2 Pro offers a number of meditation workouts and breathing exercises that can help you meditate and breathe the stress out. Stressful conditions are usually not predictable; therefore, having a GT 2 Pro on your wrist can detect the stress signals immediately and help you regulate your activities by different exercises at that time. However, I have seen better breathing and meditation exercises in the Fitbit app rather than the built-in mediation programs of GT 2 Pro.
The sensors in the Huawei Watch GT 2 Pro detect the heart rates and oxygen levels in the blood, such as SpO2 sensors. You can have a complete record of your heart rates, as it enables the user to monitor the heart activity and maintain good cardiovascular health. I like the fact how Huawei Watch GT 2 Pro explains the regular percentage and many informative facts about blood oxygen.  Therefore, it plays a vital role in tracking and monitoring your cardiovascular health.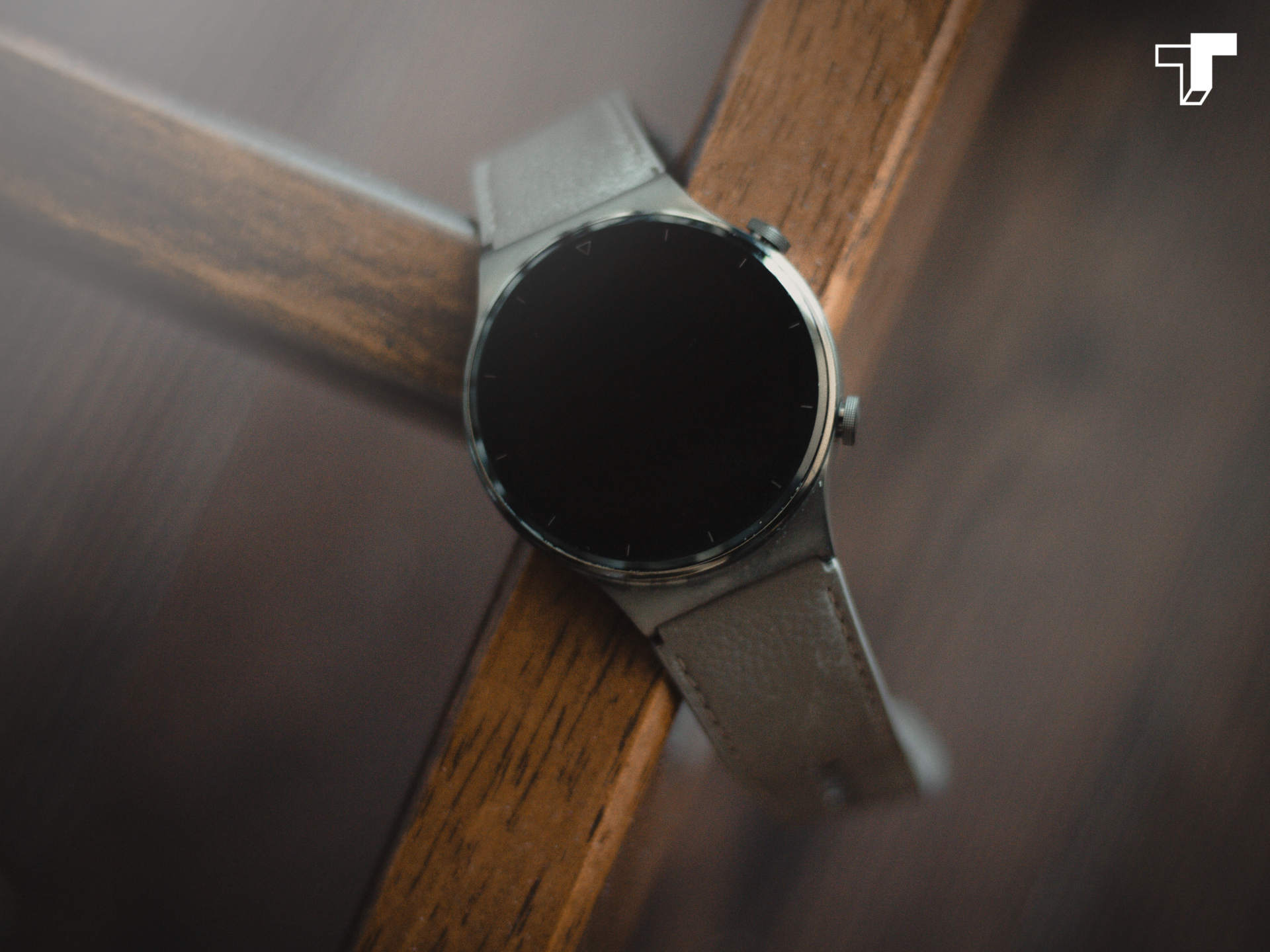 Additionally, the watch provides with more than 100 plus sports and fitness features like running, cycling, skiing, etc. Huawei GT 2 Pro is useful in monitoring various outdoor activities and making a detailed report about your progress. It consists of multiple in-built guiding programs for different kinds of workouts and enhances the user experience along with smooth tagging activities and long hours of GPS tracking services. So far, I have explained the essential and necessary features of the Huawei Watch GT 2 Pro. Let's talk about some of the up and downbeat points of the watch.
The Verdict
If I were into professional sports, this watch could be my savior for tough times – I wouldn't mind wearing it for most part of the day and let it become my sort-of-mini-coach. Also, I would really give it thumbs up on the design. However, the interface and third party access to the watch can use some work. Also, for really beating its competitors Huawei would need to work on fixing software glitches meticulously to get the finesse from the inside as well.
You might also like
---
More from Android
---
The Redmi Note 13 Pro series will be unveiled in China in September, according to an official announcement from Xiaomi. …
OnePlus, the famed Chinese smartphone manufacturer, has just introduced its maiden affordable tablet, exposing the world to the OnePlus Pad …
We now have a first glance at the design and color options of the next Samsung Galaxy S23 FE according …
Editor Picks
---