iOS games are on the cutting edge of innovation and originality as the mobile gaming market expands. The top 10 best iOS games April 2023 will be discussed in this post. These games span several different game genres, from intense shooters to captivating puzzle games. Without further ado, let's begin.
Top 10 Best iOS Games
1. Tomb Raider Reloaded
One of the best adventure games available for iOS is called Tomb Raider Reloaded. In this game, players take on the role of Lara Croft as she explores other lands, solves riddles, and engages in perilous combat. When players go through each level, they get a top-down view of the action thanks to the game's isometric viewpoint.
To overcome obstacles and defeat opponents, players will need to use their brains and agility in addition to a range of weaponry, including Lara's recognizable twin pistols. In the game's boss encounters, players must use their abilities and weaponry to take out formidable adversaries.
2. CarX Street
CarX Street is one of the most realistic racing games on iOS since its gameplay is based on real-world physics. Gamers compete against other players from around the world while racing on a variety of tracks. Many different automobiles are available in the game, and players may improve and modify their cars any way they see fit.
Players may maneuver their car in CarX Street using the accelerometer on their device. The controls are simple and intuitive. Gamers may also brake, accelerate, and drift around turns by using touch controls. Players can compete against one another in real-time in the game's several game types, which include time trials, tournaments, and multiplayer options.
3. Stick Fight: Shadow Warrior iOS
The game's universe is made up of stick figures, and the player assumes the character of a shadow warrior who fights a variety of foes to save the world from falling into darkness. The game has several game modes, each with its gameplay and difficulties, such as story mode, survival mode, and multiplayer mode.
In the narrative mode, the player advances through several levels, each with its own set of foes and bosses, to solve the puzzle of the mysterious invasion. The player may employ a variety of weapons and upgrades in the game to modify their character's appearance and improve their skills. As they advance in the game, players may acquire and improve a variety of weapons, from swords to firearms.
4. My Singing Monsters
Players build and run their musical monster planet in this simulation game, players in the game gather and produce a variety of monsters, each with a distinct personality and voice. Players may create songs by placing their monsters in a specific order on the various islands where they are located. Players may acquire additional islands, creatures, and stuff to enhance their environment as the game continues.
Feeding and caring for the monsters is part of the gameplay, as is collecting gold and gems and erecting facilities to produce additional resources. In addition, players can compete against one another on the leaderboards of the game and take part in special events.
5. Airport Simulator: First Class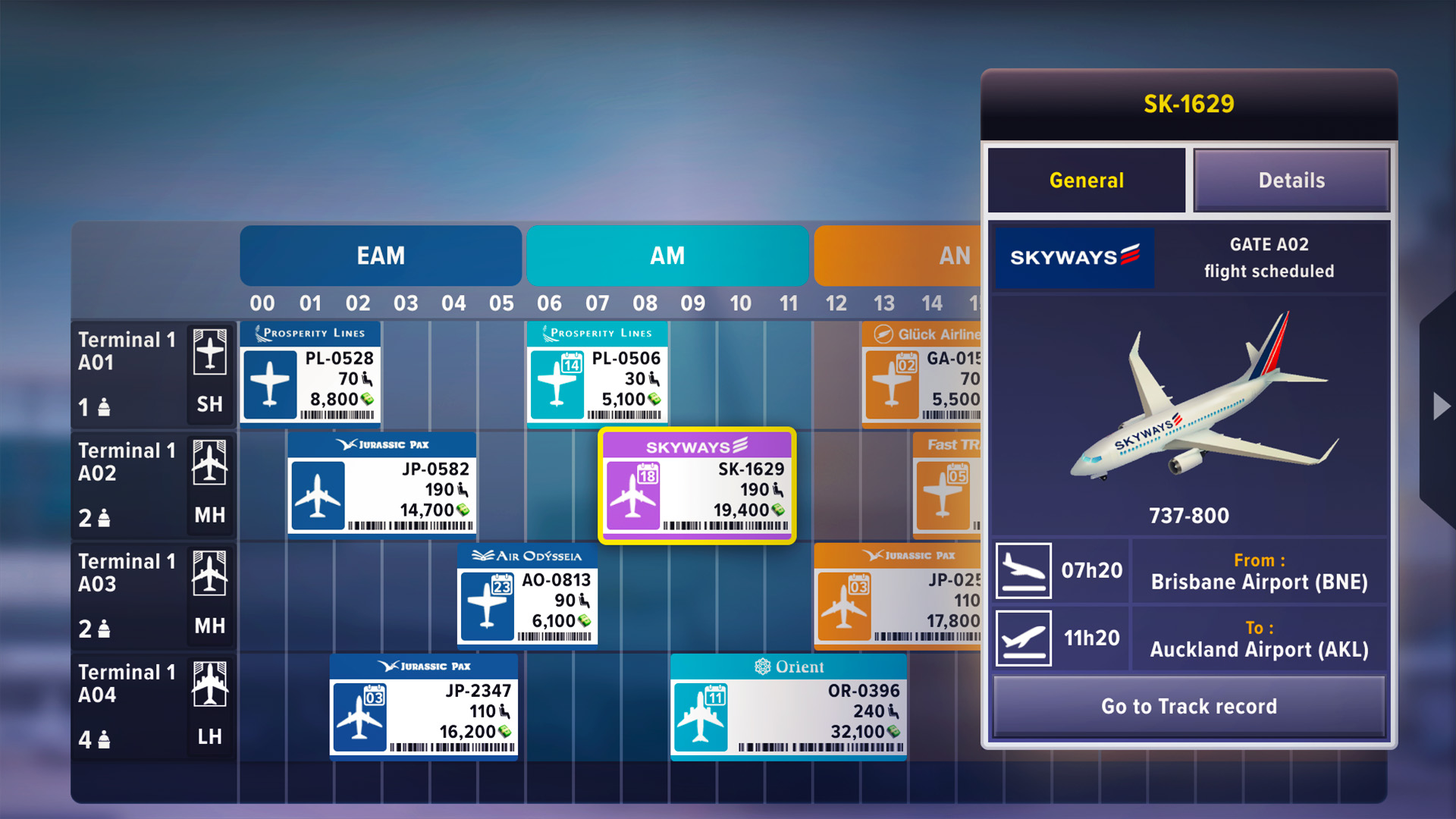 Players may manage and run their airport in the "Airport Simulator." This game, created by UIG Entertainment, aims to provide players with a genuine airport management experience by letting them handle a variety of airport operations, including traffic management, passenger management, and runway maintenance.
Players may manage flights, regulate traffic on the ground, and supervise aircraft maintenance and repair, among other jobs, in the game. To make sure that their airport runs smoothly and successfully, players must properly manage their time and make calculated judgments.
6. Cell to Singularity: Evolution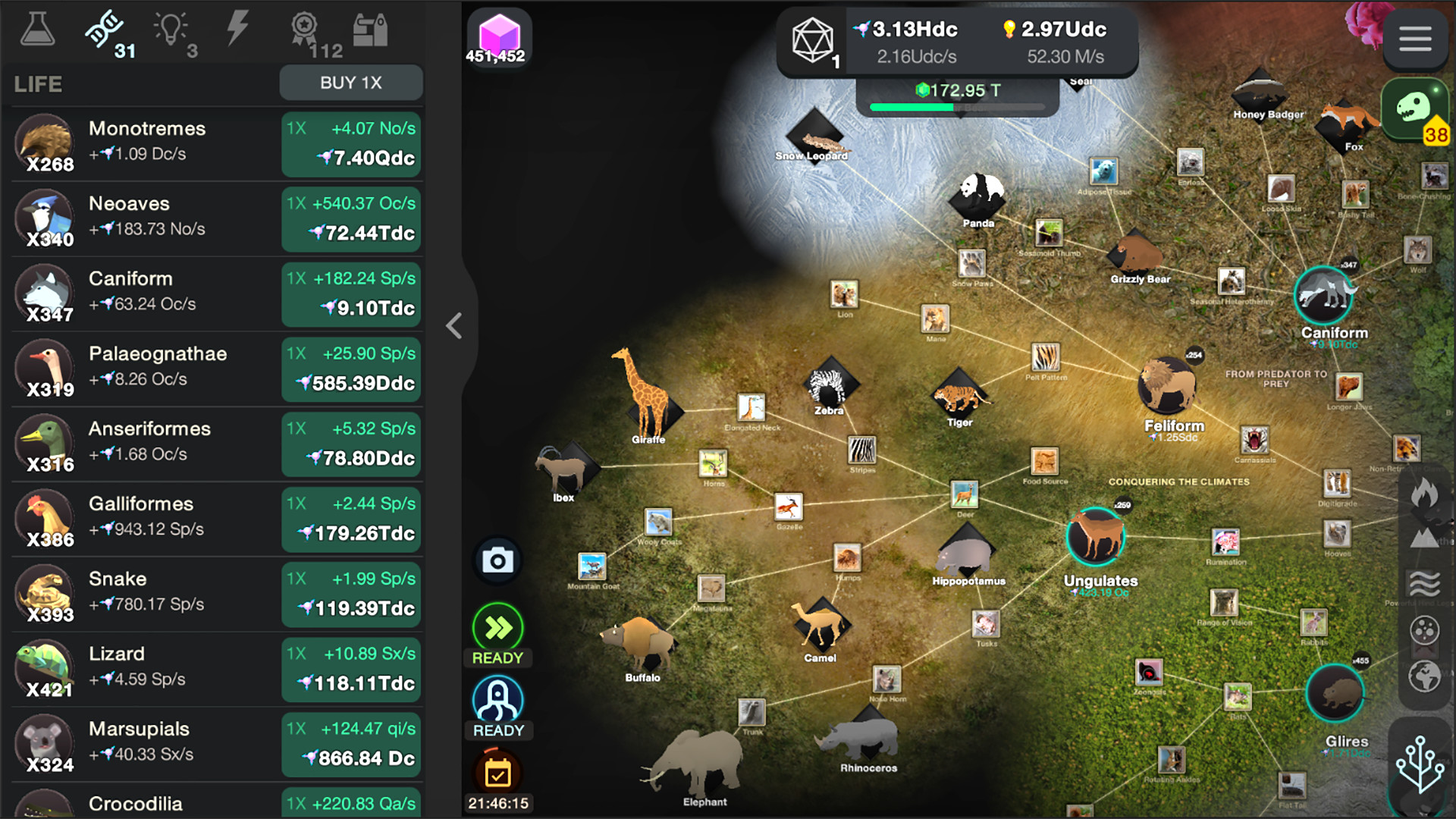 Players may learn about the evolution process, from the simplest cells through the rise of human civilization and beyond, through this instructive simulation game. Players may experience pivotal moments in the formation of human civilization and life on Earth as they travel through time with the game.
In "Cell to Singularity: Evolution," players swipe and touch the screen to evolve various species and progress through historical periods. As they go through the game, players can develop into more sophisticated species like fish, reptiles, mammals, and ultimately humans from simpler single-celled animals.
7. Rovio Classics: AB
The games included in this title are all of the original Angry Birds titles that were published between 2009 and 2012. The game includes Angry Birds Seasons, Angry Birds Rio, and Angry Birds Space in addition to the basic Angry Birds game.
To advance through stages in Rovio Classics: AB, players must launch birds towards pigs and constructions. Each level is a distinct difficulty because of the variation in the pattern and quantity of pigs. Power-ups and special birds with special abilities are also included in the game to aid players in completing stages more quickly.
8. Zombie Gunship Survival
Players must use a heavily equipped AC-130 aircraft to defend their stronghold from hordes of undead in this survival game. The game gives the zombie apocalypse genre a fresh spin by fusing aspects of action and strategy.
Players in the game manage resources like food, water, and ammunition while also upgrading and building their bases. In addition to researching new weaponry and technology to give them an advantage in combat, they may hire and train warriors to assist protect the base. The core gameplay includes attacking waves of approaching zombies with the AC-130 while simultaneously defending ground troops.
9. Medieval II: Total War
Players can assume control of one of several different Middle Ages factions in the game, including the Holy Roman Empire, England, France, and Spain. Turn-based strategy and real-time warfare are the two major game types in Medieval II: Total War.
Over a large globe encompassing Europe, North Africa, and the Middle East, players control their faction's economics, diplomacy, and military strategy in the turn-based format. They have to construct and maintain towns, gather and equip troops, and conduct talks with rival groups. Players lead their armies and fight in tactical combat with the opposing troops in real-time conflicts. Hundreds or possibly thousands of soldiers, including cavalry, archers, infantry, and siege engines, may participate in a battle.
10. Happy Clinic
The goal of the game is to challenge players who like simulation games to establish and run a profitable clinic, in the game, players assume the position of a hospital administrator and are entrusted with running the clinic's day-to-day operations, including staff recruiting, patient care, and facility expansion.
To succeed, players must also maintain a balanced budget, build their reputation, and satisfy their patients, the gameplay includes a range of tasks, including diagnosing and treating patients, doing operations, looking into novel therapies, and modernizing the clinic's facilities and equipment. Gamers may add different decorations and furniture to their clinic to personalize its look.
Final Verdict
These top 10 iOS games are, in conclusion, some of the best ones for April 2023. Everyone will find something on this list, whether they're seeking frantic multiplayer action, open-world adventure, or simple puzzle games. These games will keep players entertained for a very long time to come with frequent updates and fresh material.
You might also like
---
More from iOS
---
Are you ready to discover the Best iOS games June 2023? Look no further! We have meticulously compiled a list …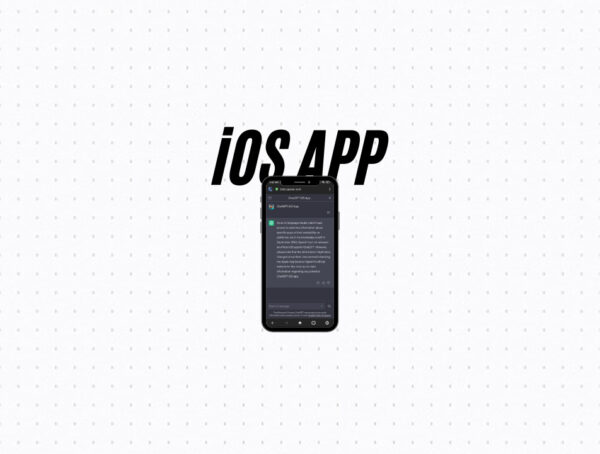 OpenAI has recently unveiled an iOS app for ChatGPT, their widely acclaimed AI chatbot. This release comes as a surprise, …
Navigating the vast array of games on the App Store can be daunting, but we've done the hard work for …
Editor Picks
---