We just entered April 2021 which completes a year of being in a pandemic situation no matter where you live. In this day and era, people cling to their phones more than anything else and we believe this is good for now since self-distancing, self-isolating, and self-quarantine have become some of the terms synonymous with our lives at this juncture. So, we at TrueTech devised a list of the top 10 best iOS Apps (paid, free, new, and old) that might clear you up. We come up with a new top 10 list every month and this is its April 2021 edition.
Avtarify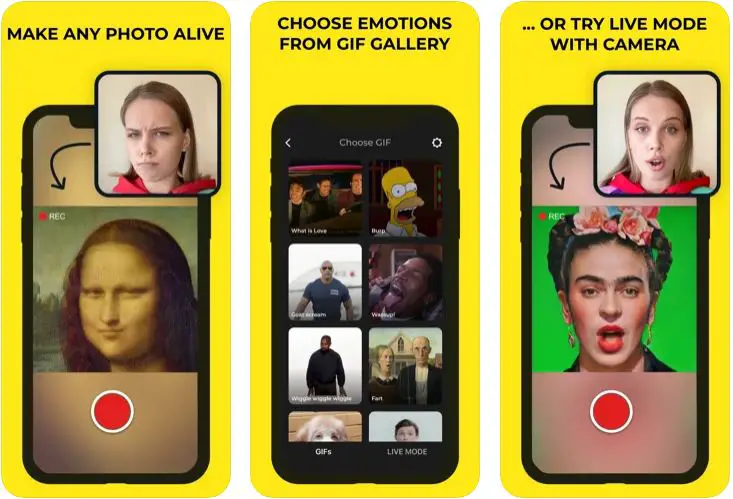 If you are a regular on social media, Avtarify is a trending app on iOS that allows users to use someone's face and add their facial expressions and it has become an internet sensation. Available on iOS only, Avtarify users advanced neural network and ML to produce convincing photos/videos of you mashed up with someone's face adding your expressions on top of their face. You can talk and your character will talk as well. It has a humongous catalog of artists, famous personalities, and characters from games, comics, movies, and others so you can be anyone albeit virtually.
Cointelegraph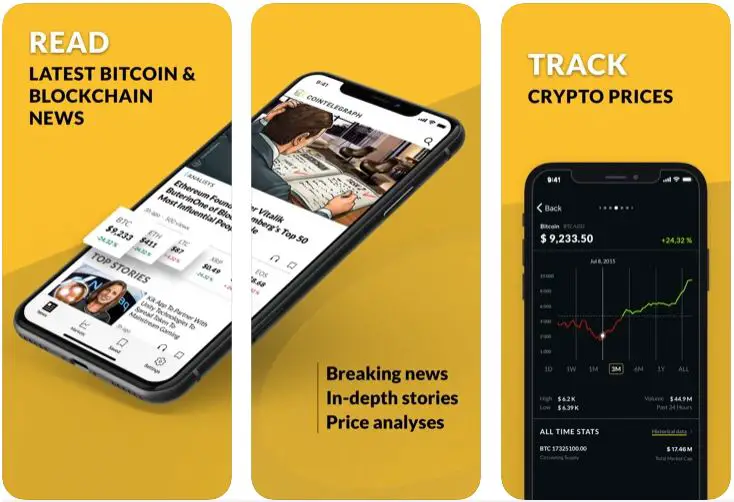 Cryptocurrency and blockchain are one of the coolest and ever-buzzing topics you would hear on the internet. Cointelegraph is the best destination where you get all the news around the blockchain as well as track cryptocurrencies including Litecoin, Bitcoin, Ethereum, and others. Available in multiple languages, the app gives you detailed charts and tracks prices of these currencies as well as other information you would need to stay ahead of the crypto game. Get in-depth stories, what's happening in the world of blockchain at this instance, and more with Cointelegraph.
Bear
So you take a lot of notes. What would you do? Check out Bear, a flamboyant note-taking app that lets you create notes on a beautiful interface and more. Add nested tags to toggle between various tags on-board Bear. The app supports typing, drawing, sketching, and Apple Pencil or other styluses as well. You can go pro to unlock adding files, images, web pages, and more. Use the Spotlight feature to search for the exact part of the text you are looking for. Share your notes in a myriad of extensions, copy and paste the content anywhere and there's plenty of more functions you can do with Bear.
Adobe Illustrator Draw
Adobe is a well-known name in the creative department and the Adobe Illustrator Draw doesn't leaves a stone unturned to prove that. It is a perfect blend of tools, functions, and features that will take you to the next level of drawing and designing on your iPhone. Used by millions, Adobe Illustrator Draw lets you design and draw out of the box and be creative with it. You can create a huge dump of illstrations, logos, icons, and more with the app on your iPhone.
JigSpace
If conventional learning methods, watching videos on YouTube aren't going well with you, JigSpace can be of great help. It is a 3D interactive app with more than 1,000 3D objects made with photorealistic materials that you can access and check out. Each jig or presentation is levied on a flat surface with augmented reality (AR) so that you can actually spend a few minutes actually checking out the stuff in front of you rather than on a YouTube video. JigSpace is a learning app and offers multi-user remote presentations as well. With more than 1000 3D objects, the catalog is growing exponentially.
Twitterrific
Twitter is one of the best platforms to express thoughts, opinions, share ideas and blogs, and more. Twitterrific is one of the award-winning Twitter clients that give you the essence of using Twitter but strapped with more features. You no longer have promoted tweets on your feed and there are no guessing algorithms under the hood. The Muggles feature hides unwanted hashtags, words, tweets, users, phrases so you no longer have to interact with it. You can delete or even edit your tweets if there's a typo. Search for funny memes, GIFs, use the media-centric timeline, or check out tweets in chronological order and there's still more to discover with Twitterrific.
SwiftScan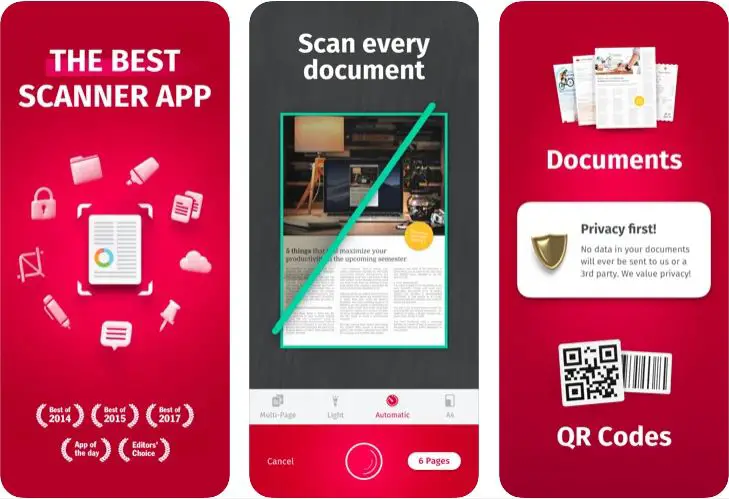 Your iPhone already has a Notes app with scanning capabilities but SwiftScan takes it further. It is a robust and fast mobile scanner app that creates high-quality JPG or PDF scans of your documents, scans QR code as well as export via email, and so on. It also has integration with Evernote, Dropbox, iCloud Drive, Box, and other cloud services for imports. SwiftScan offers a one-tap
easy-follow mechanism for scanning single-page or multi-page documents and has OCR support as well. It is lightning fast so you won't have to miss even a second of your life trying to scan a document which is something you would surely spend on the Notes app.
Plurasight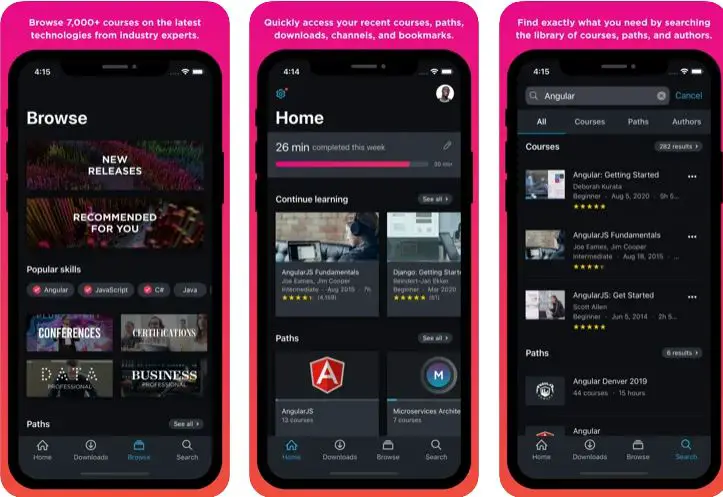 Learn a new skill, get your resume upgraded with Plurasight. The app has in-demand tech skills with more than 7000 courses on display ranging from expert-led content, certification prep, downloadable content and more. Advance in your career learning skills like SQL, Java, C++, Angular, Python, and get fast-track in your career with Plurasight. You can subscribe to any of the courses under Python, AWS,  Microsoft Azure, Google Cloud, AI and Machine Learning, Deep Learning,  and hundreds of other topics so that you are ready to make your career.
Google Slides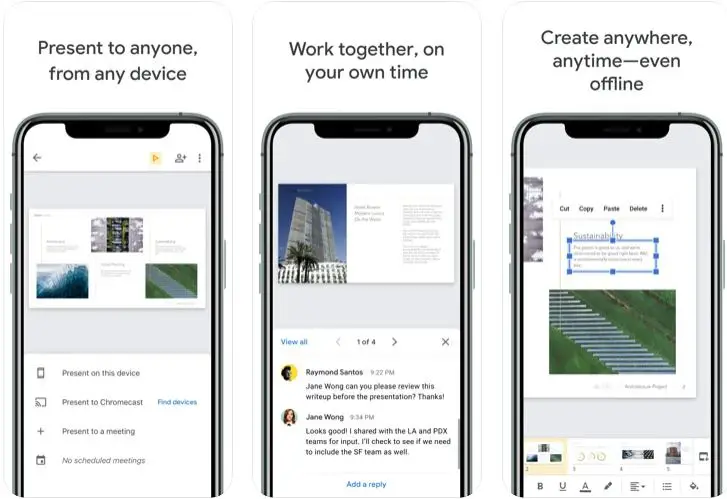 Let's have a presentation to make and no PC or laptop around? Take your iPhone out, go to the App Store and download Google Slides. The cloud-based presentation app equivalent to Microsoft PowerPoint is at the pinnacle of excellence offering you much more that you can do on a presentation. You can edit a presentation real quick or create a new one from scratch with an unlimited number of slides, images, text, and so on. It's all on your phone so you can edit it in a blink of an eye. You don't need to save anything as Google Slides saves it automatically and you can access it anywhere, anytime, and on any device with just your Gmail sign-in.
Metricool
You are running a business or handling the marketing part of any business online. If that's so, Metricool can be of great help. It lets you publish pre-programmed tweets, posts, and stories on various social networking platforms like Instagram, Twitter, Facebook, LinkedIn all from a single dashboard. Check out its various analytics features including website analytics, metrics on various social media platforms, analytics of Google Ads and Facebook, and more. You can export custom reports for any x number of purposes. Take its Pro version and you get a 5K posts limit per month, 100 profiles, add members and analyze hashtags, and more with Metricool.
And with that, we conclude our list of the top 10 best iOS Apps in April 2021 that you must try. We agree that there are hundreds of other useful apps that we are missing out in this list but we update the list every month so your favorite app might be listed in the next edition (May 2021). Watch out for more on True-Tech.
You might also like
---
More from Apps
---
iPhones hands down are one of the best smartphones when it comes to playing games. You can play anything from …
With more than 3 billion Android devices in the world, the Google Play Store caters to a varied audience with …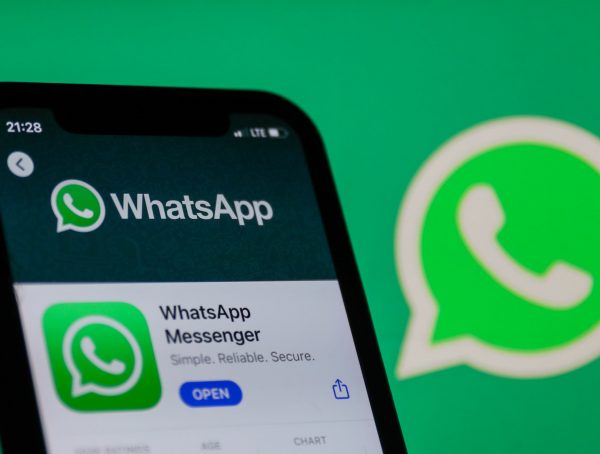 The researchers at Kaspersky have come across a new virus that attacks WhatsApp users. Targeted at WhatsApp mod FMWhatsapp, the …
Editor Picks
---