It's easy to get spoiled when there are millions of apps available at your disposal. I am talking about Apple AppStore, that has more than 2.8 million apps. So, how do you decide to download an app? We are with a curated list of Top 10 Best iOS Apps February 2020 that you must give a try. It includes photo-editing apps, VPNs that secure your web browsing, meditation tools and more, so feel free to give them a shot!
1. SurfShark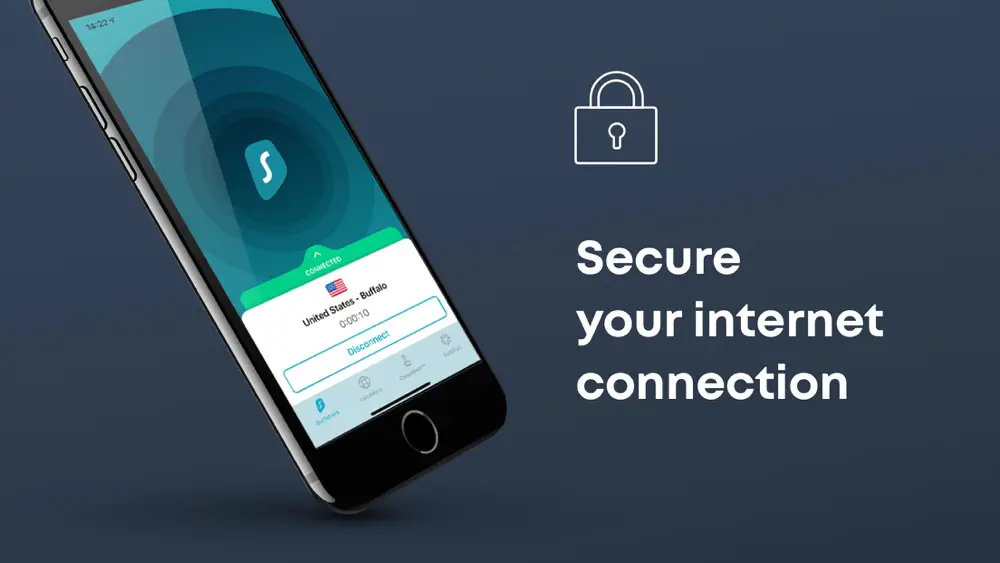 Securing the web with a virtual private network (VPN) is crucial due to a number of reasons. SurfShark provides all the features a VPN app on iOS for iPhones must offer. It includes a secure web browsing experience at just $0.07 per day. Live a secure digital life with a dedicated kill switch that protects your data when the internet is disconnected, features 15 Netflix libraries, a highly optimized P2P-friendly technology with a highly resilient encryption protocol in place. Surf the web without worrying about any ads or malware. The app is available in more than 61 countries and works flawlessly providing the best of VPN service against its rival NordVPN, ExpressVPN, and others.
2. HappyCow
Are you vegan? Finding restaurants that serve vegan food when you are traveling is a bit of a task. It'll require searching the web for it but only if there was an app that could save you from such a tedious task. Presenting HappyCow, an app that offers reviews and more restaurants that serve vegan food in over 180+ countries. The app has a rich database of over 108,000 cafes, grocery stores, and restaurants with photos and reviews attached to it so that you can search by location or filter it by cuisines, gluten-free, etc. It's $3.99 but worth a try.
3. Spectre Camera
Ever wondered how photographers take long exposure shots that are so stunning but you can't? Well, although it is a skill, there's a way to get help from an app called Spectre Camera. It will help take excellent long exposure shots turning roads into rivers of lights and so on. The app uses A.I. to generate quality long exposure shots, removes unwanted elements like the crowd on a road to produce the best quality of results that you'll love. It is also from the developer of Halide, which is also one of the best iOS apps to check out.
4. Meditopia
If you are stressed or have a problem sleeping due to any XYZ reason that you are overthinking, Meditopia can be a great app to check out. In the cluster of meditation apps, Meditopia is one I thought will give you a great head-start in getting your mind relaxed with more than 1000 deep-dive meditations among others. The app works with a spectrum of meditations ranging from body-image to life purpose to acceptance, relationships, etc and probably will be a silver lining in your life if you are stressed about something.
5. SnagFilms
One's definition to de-stress could be way different than others. If you are a movie buff, you can get one of the largest libraries of movies on a single app i.e. SnagFilms. Although ad-supported, the app is a great way to watch over 5,000 independent movies, documentaries, and TV shows. The app supports content in English along with foreign content from Bollywood to Nollywood and others. The app is free to use and features a classic, cult, silent, drama, horror, comedy, thrillers, and all sorts of movies that you would like to watch.
6. Transit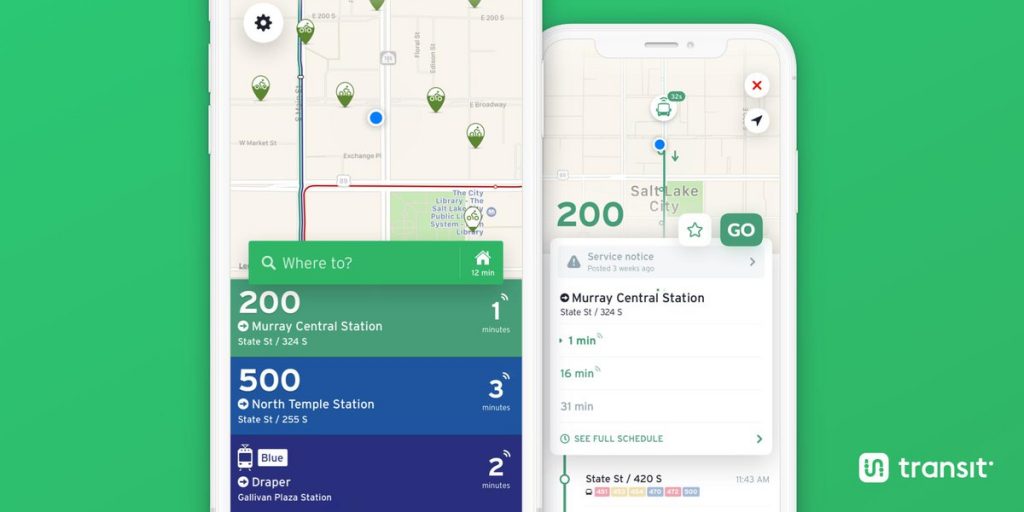 Undoubtedly one of the best apps for a busy day. Wanna get somewhere real quick? Use Transmit to find the best public route to the destination where the app grabs information on numerous types of transportations and stitches it together to find the quickest way to get where you want faster. The app offers step-by-step navigation, real-time data on arrivals, notifications for any disruptions in service, etc. The app can be understood as a competing rival to Google Maps although the latter might fail in some cases. Transit, on the other hand, provides on-point services on the go with built-in pool or cab-sharing functionality.
7. Ulysses
Writing stuff on a smartphone's notes app or anywhere else could be a task. The same goes for apps that offer writing functionalities but are heavy, slow, or sometimes bloatware with in-app clutter and whatnot. Presenting Ulysses, an all that lets you do all your writing work in a distraction-free environment. The app prioritizes writing so formatting can be done later. The app is all about texts so you won't find any distractions in the middle. Since the app connects directly with iCloud, it ensures that all your work is secure even if you observe internet issues. You can access the notes via iCloud on other devices as well.
8. Meetup
9. StubHub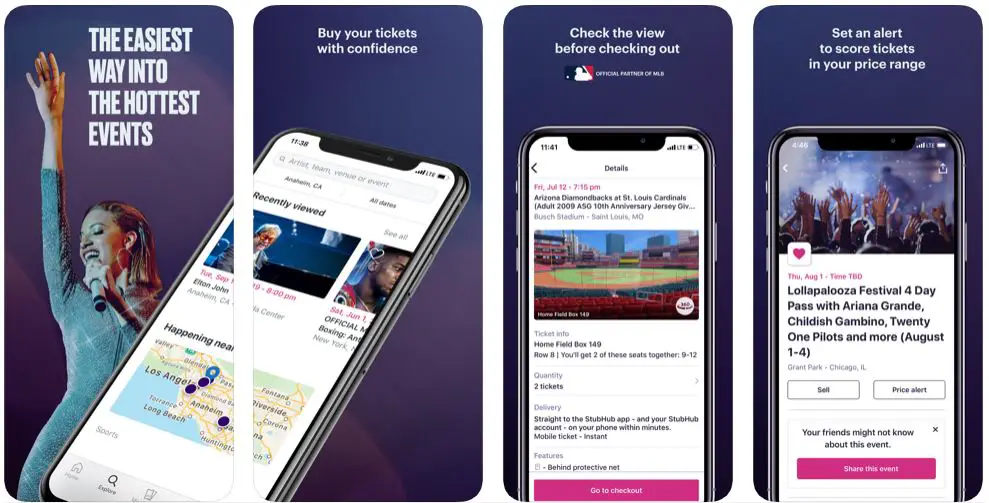 Want to buy a ticket for that upcoming Eminem concert or have one to sell already? StubHub is the universal hub for you where you can meet buyers and resellers or you can sell your tickets to concerts, events, and whatnot. The app covers more than 10 million upcoming events, gigs, shows and others worldwide and is ranked as the world's largest ticket marketplace. It is easy to use and features 360° views helping you find the right seats at any venue. MLB?, NFL?, NCAA? the app got you covered. Search events by location, interests or categories and reserve your seats now.
10. GymBook
Are you a gym enthusiast? GymBook is the app for you. You can use the app to create and log progress, use more than 50 preset GIFs on various exercises and check out how it affects that particular muscle or group of muscles. The visualizations help in perfecting the technique and increases the effect on the muscles that exercises were originally derived to work on. There's more for any gym fanatic in this app which is available as freeware with tonnes of in-app purchases that you can do to get the best of your strength training on the go.
You might also like
---
More from Apps
---
Facebook introduced Messenger Rooms last month and the feature finally went live a couple of days ago. The feature allowed …
Do you know what is the best thing that like most about Bing (after being a search engine) is its …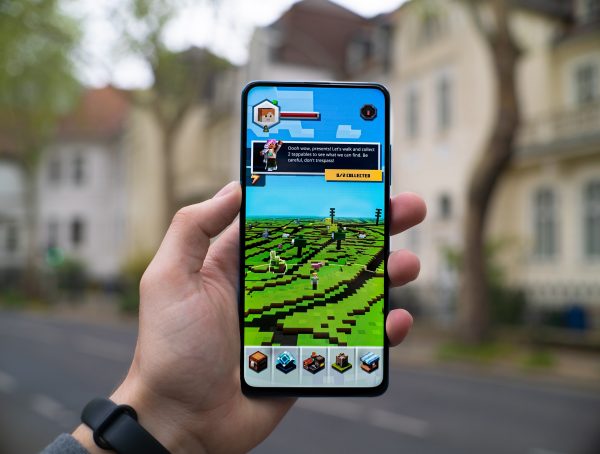 Whether you want to keep yourself entertained in this lockdown time, or you have a long journey planned ahead, mobile …
Editor Picks
---