Big Format Gaming Display (BFGD) – quite a new term for sure, but this is real! Today, at CES 2018, Nvidia announced its partnership with ASUS, Acer, and HP to bring Big Format Gaming Displays to consumers, who want to take their PC gaming to the next level.
These displays are a result of a collaboration between Nvidia and the few of the top PC manufacturers. Coming with a huge 65-inch size, the displays are made for gamers who want the UHD 4K resolution with HDR, a whopping 120Hz refresh rate, and Nvidia Shield built-in along with Nvidia G-Sync technology.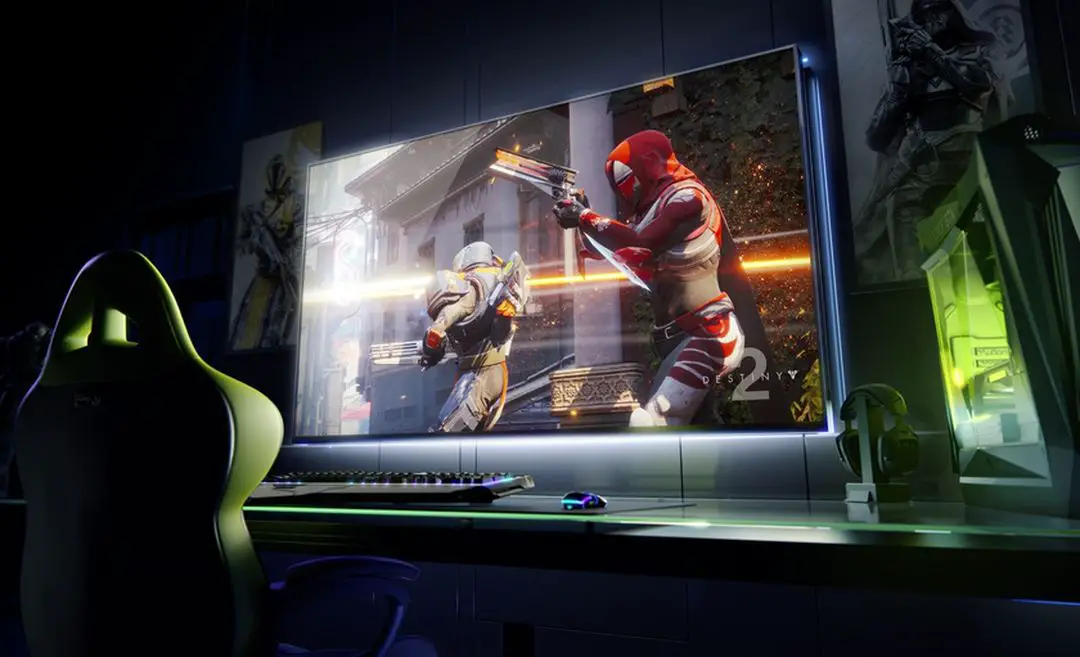 These Big Format Gaming Displays will also feature a full-array direct backlight, 1,000-nit peak luminance, and DCI-P3 colour gamut. Nvidia Shield Remote and Controller are part of the package and there will be support for Google Assistant as well.
Commenting on this futuristic approach and leapfrog product, Matt Wuebbling, head of GeForce Marketing at Nvidia, said, "PC gamers expect high performance and instant response times, but, until now, they've been largely limited to traditional desktop displays. BFGDs change that. With Nvidia's latest technology built into these new displays, PC gamers can now experience their favourite titles in all the low-latency glory they deserve."
This is not the first time someone tried to make a very nice gaming monitor with 4K support, HDR, G-Sync and all. Acer announced a 27-inch 4K HDR monitor with G-Sync at 144Hz last year, but that particular display has not made its entry to the market yet. As of now, Nvidia neither put any price tags nor announced anything regarding the price of these 65-inch Big Format Gaming Displays. Nvidia is letting people put their hands on the demo units at CES. However, the good news is that Nvidia has said that they will be bringing these to market this summer and maybe before that the pricing and further specifications will be revealed.
Till now, we have seen awesome 4K and HDR supported TVs that are huge, but they aren't made for everyone. Also, as the prices of those TVs are dropping, Nvidia's gamer only approach seems interesting as it can be your TV as well as a personal world of games, streaming, and much more. This may also disrupt the TV market a bit, at least for those cool daddies who love playing games, as they may consider paying a bit more to grab one of those BFGDs.
---
Get our full CES 2018 coverage here.
You might also like
---
More from Nvidia
---
For years, we have known Nvidia as a graphics card manufacturer. Nonetheless, in the upcoming years, we will see the …
Editor Picks
---