Over the past couple of months, the OnePlus 5 has been leaked by the numbers of stars in the sky. And, it might be one such prodigy phone that will convey the aptitude to overthrow the Samsung Galaxy S8, LG G6, and other flagships out there in the market. On top of that, with an affordable price for top-notch specs and performance, the OnePlus 5 may rupture sales and again guarantee the title of the best overall phone. Although the OnePlus 5 is said to launch on June 20th worldwide, and on June 22nd in India, the pricing may have just been just leaked.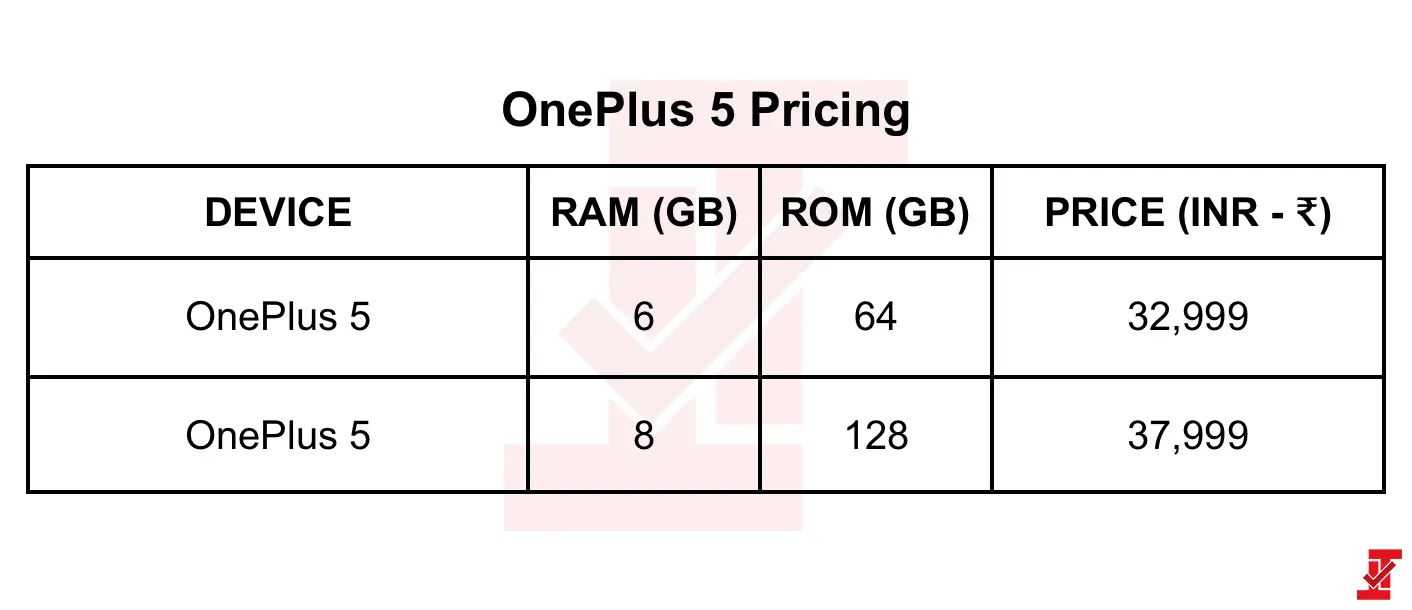 Overnight, our mailbox received an email from a viable source boasting an image of a table showcasing the OnePlus 5 pricing information for India. From the table, it is possible to surmise that the OnePlus 5 may touch base in two variations: a 6GB RAM variant with 64GB internal storage, and an 8GB RAM variant with 128GB internal storage. The 6GB RAM option is expected to be priced at Rs.32,999 (translating to about $515), while the bleeding-edge 8GB RAM option is expected for around Rs. 37,999 (translating to about $590).
Just yesterday, the infamous leaker Evan Blass tweeted out an excerpt from the source code of the Amazon India OnePlus 5 Page, which confirmed the following details:
OnePlus 5 powered by 2.35GHz octa-core Snapdragon 835 processor and 8GB of RAM will release on 22nd June 2017 as an exclusive at Amazon.in. Subscribe to notify and buy your OnePlus 5 only on Amazon.in
The pricing is disruptive for a smartphone featuring a 6GB or an 8GB RAM coupled with an octa-core Snapdragon 835 processor, clocked at 2.35GHz, which tops the market currently. Apart from that, the OnePlus 5 is affirmed to don a dual camera setup, and we do have a couple of sample pictures from the up and coming flagship killer's camera.
As mentioned earlier, the OnePlus 5 has been leaked rumored more than any other smartphone in the past few months. What are your thoughts on the OnePlus 5 pricing? Is it too high? Or is it priced exceptionally well? Let us know in the comments below.
---
Until you wait for the official launch, share this news with your friends: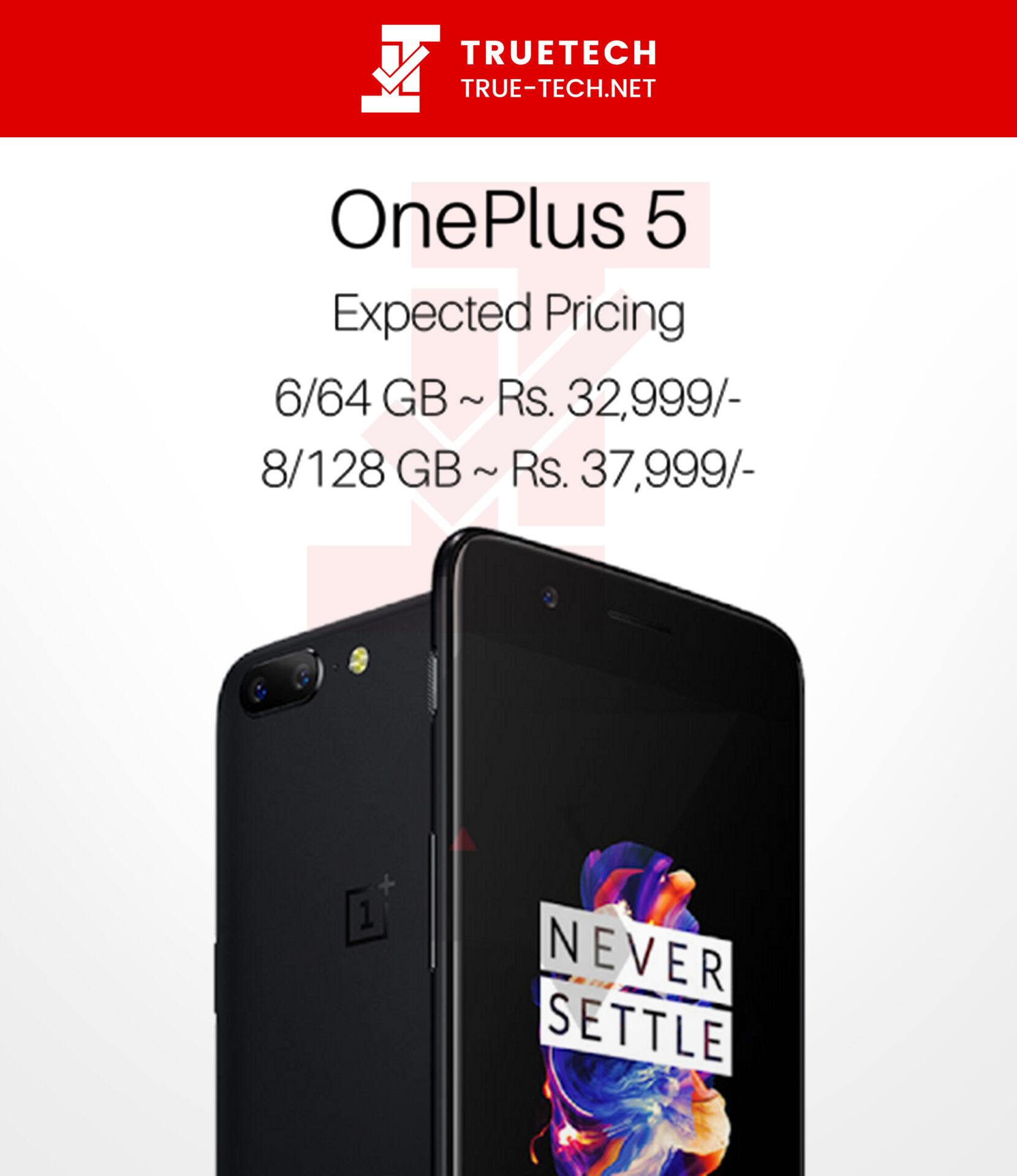 You might also like
---
More from Android
---
If you inquire about a smartphone that facilitated the "Moon Shot," the Galaxy's Ultra series would be at the forefront …
Looking for the best Android games to play this June? Look no further! We have compiled a list of the …
OnePlus recently announced the launch of a limited edition color option called "Marble Odyssey" for their latest flagship smartphone, the …
Editor Picks
---