After a fairly recent OnePlus 6 design leak by Evan Blass, this new report reveals how its notch will look like. While talking with The Verge, Carl Pei advocated the presence of a display notch on OnePlus' next flagship without naming it. After the unveiling of the iPhone X last year, many Android smartphone makers have posed as impetuous copycats to borrow the notched design.
Pei here tries to justify why a display notch is necessary to maximise the display area to better the user experience. He admits that if it wasn't for Apple to go with a notched design, OnePlus, and probably most other smartphone makers, wouldn't have gone for it, at least this soon. According to him, it was a design choice the company had to make while the chin bezel was harder to get rid of than the top one. Apple has used some sophisticated and big-budget means for removing the chin from the iPhone X, which isn't a viable solution for other smartphone makers.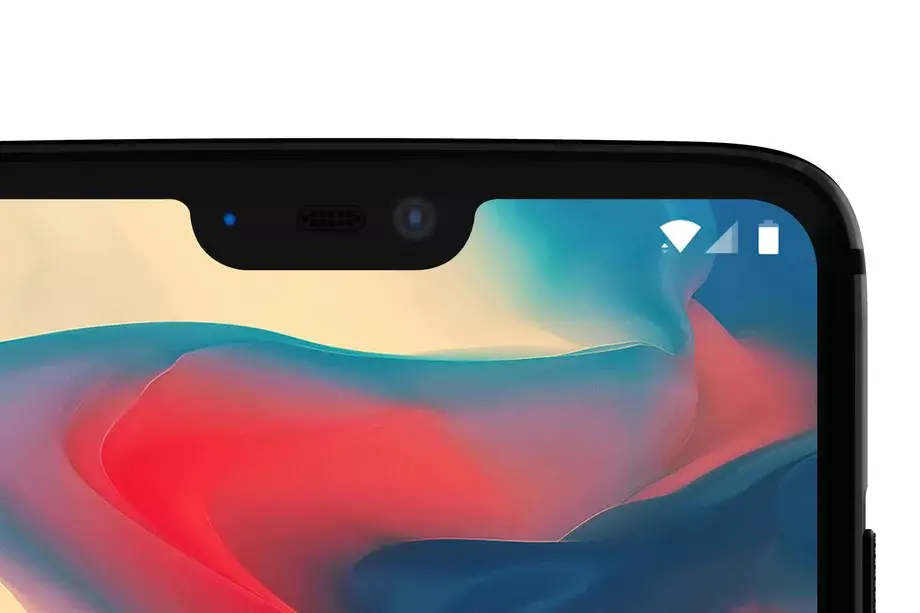 The precise measurement for OnePlus 6's notch is 19.616 x 7.687mm, giving it a significantly less footprint than iPhone X's notch, thanks to the absence of hardware required for Face ID. Pei has made it clear that including any smaller notch wasn't attainable without compromising the quality of the components housed inside it. OnePlus has found a middle ground between the iPhone X and Essential Phone for an optimum size of the notch that will have enough room for a camera, earpiece, proximity and ambient light sensor, and an LED notification light. An image of the notch was also provided by OnePlus to the outlet (included above).
On a closer look at the provided photo, it looks very similar to a previous leak about the phone. The OnePlus 6's photos had leaked in February showing its design from the front and back. Today's photo of the notch and the one that leaked yesterday showing the phone's back are very similar to the February leak, suggesting it could be the final design. Notably, the design isn't at all similar to the recently announced OPPO R15, unlike it was earlier expected. The report by The Verge mentions that the OnePlus 6 could be announced sooner than its usual launch timeline.
This slideshow requires JavaScript.
---
You might also like
---
More from Android Devices
---
There was a time when we were having smartphones being launched from companies such as HTC, Sony, Nokia and even …
Motorola unleashed its first-ever foldable smartphone aka Razr that tapped into the nostalgia people had with the original Razr flip …
After teasing itself in various leaks, rumors & whatnot, Realme X50 Pro Player has been finally made official in China …
Editor Picks
---