Ever since OnePlus has launched its OnePlus 8T smartphone, we've been seeing quite a lot of leaks and rumors around the upcoming OnePlus 9 series. By this time now, we pretty much know what OnePlus is hiding under its sleeve with its upcoming flagships. Recently, OnePlus' CEO has teased a new announcement for the brand on March 8. Now, OnePlus has finally announced the launch date of its OnePlus 9 series.
OnePlus 9 Series Launch Date: 23 March 2021
The upcoming flagship series is set to launch globally on March 23. Not just that, as the leaks and speculations suggested, the upcoming OnePlus flagships come packed with Hasselblad sensors. While most of us are aware of the partnership between OnePlus and Hasselblad, the official announcement makes adds a lot of weight to the previous leaks.
The previous moon-themed teaser is a nod to the photography performance of the upcoming OnePlus 9 series. For those unaware, Hasselblad sent the first camera to the moon with the Apollo 11. Now, OnePlus devices were always great but were never compared against the likes of Galaxy Notes and iPhones of the world because of their lacking camera performance. Now, OnePlus devices with Hasselblad sensor is extra icing on the cake.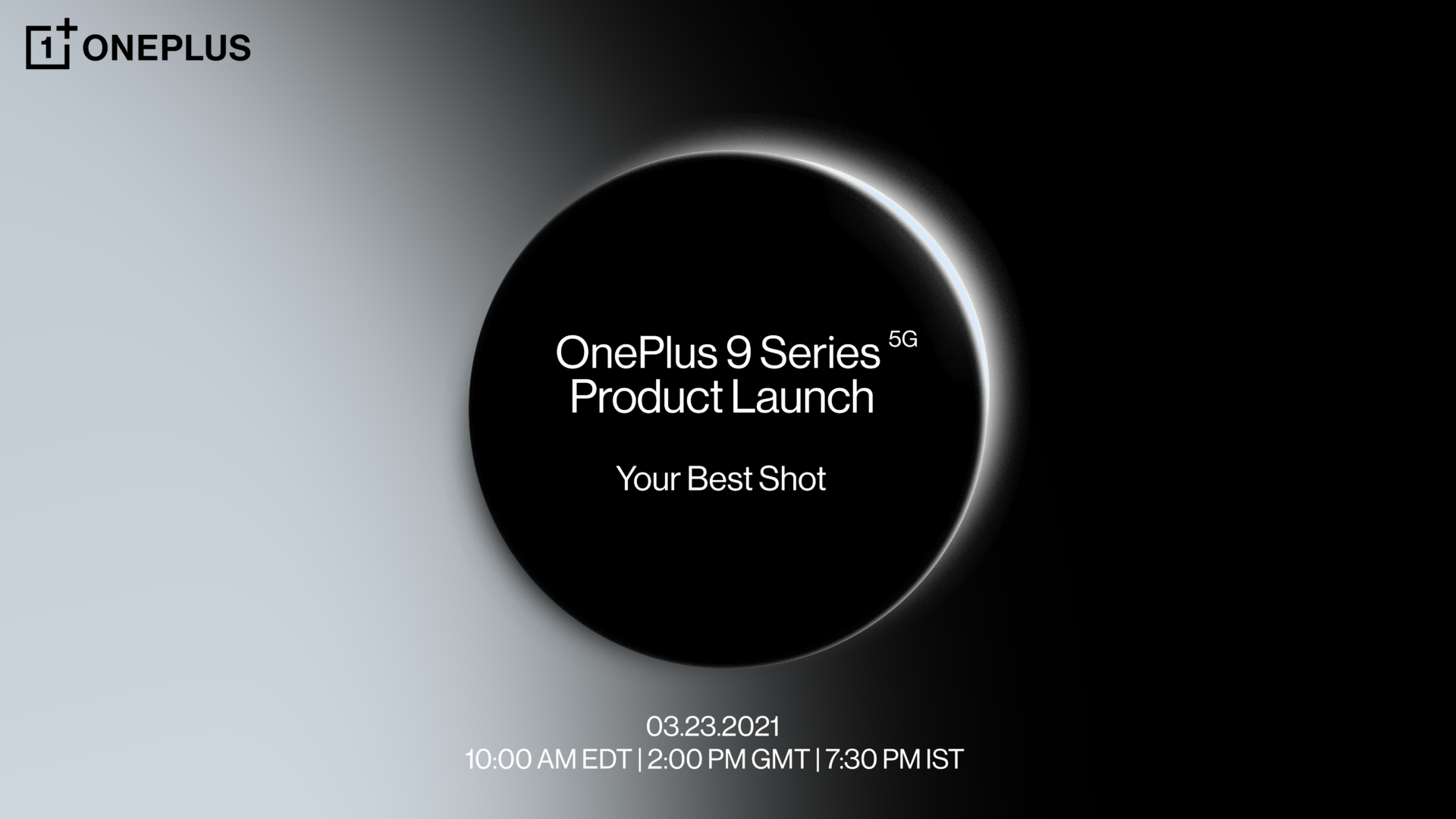 OnePlus x Hasselblad Partnership
Besides, OnePlus also declared its plans to invest over 150 million dollars in the coming three years to further build out its mobile imaging capabilities in its ongoing legacy of delivering the best smartphone camera experience for its users. OnePlus is progressing four major research and development labs around the world, including two innovative imaging labs based in the United States and Japan.
"OnePlus has always prioritized a premium user experience over everything else. Beginning in 2021, we are making a concerted effort to significantly improve the smartphone camera experience for our users, with the expertise of a truly legendary partner in Hasselblad," said Pete Lau, Founder, and CEO of OnePlus. "With OnePlus' top-of-the-line hardware and computational photography and Hasselblad's rich aesthetic knowledge in traditional photography, I am confident that the OnePlus 9 Series will be a major leap forward in our ability to deliver a premium, flagship camera."
Jon Diele, Vice President, Hasselblad further added: "Hasselblad believes in the power of images and our mission is to continue pushing the boundaries on imaging technology. With this in mind, Hasselblad is determined to work together with OnePlus, an innovative company that shares the same vision and passion for technology. By partnering with OnePlus, we hope to put Hasselblad's iconic design and outstanding image quality in the hands of more people and share our passion for incredible photography".
OnePlus and Hasselblad will work mutually to produce hugely improved camera systems on future OnePlus smartphones, including the upcoming OnePlus 9 Series. The partnership will continuously advance over the next three years, starting with software enhancements including color tuning and sensor calibration, and extending to more dimensions in the future. Both the companies will together define the technology standards of the mobile camera experience and develop innovative imaging technologies, proceeding to improve the Hasselblad Camera for Mobile.
Hasselblad Pro Mode
Also, the new Hasselblad Pro Mode brings the company's groundbreaking sensor calibration to a smartphone for the first time, resulting in astonishingly accurate and natural color for a solid foundation for post-editing. Not just that, Hasselblad Pro Mode has been revised with a new user interface based on Hasselblad's image processing software to give users a trustworthy Hasselblad look and feel. It also allows for an unprecedented amount of control for professional photographers to fine-tune their photos, with the ability to adjust ISO, focus, exposure times, white balance, and more. Users can also use a 12-bit RAW format for even richer color and higher dynamic range.
Seems like OnePlus is planning to up its camera game for a while now as the early reports suggested that the company is partnering with Leica, a company that manufactures cameras, lenses, scopes, and etc. This actually makes sense considering Huawei and Leica have a long-running partnership. OnePlus 9 Series will use a custom Sony IMX789 sensor that supports 12-bit RAW, it will be up to 64-times more colorful than before. OnePlus also claims to deliver more dynamic and vibrant colors in pictures. Also, this gives professional photographers more room for additional post-editing. The Hasselblad Camera for Mobile will also offer improved HDR video recording, as well as support for capturing 4K 120FPS and 8K 30FPS video.
You might also like
---
More from Android
---
Despite some bumps at launch, The Nothing Phone (1) is off to a good start in Europe and Asia. However, …
The Huawei MatePad Pro 11 is finally here and Huawei is marketing it as the thinnest and lightest 11-inch tablet …
Samsung has been at the forefront of foldable smartphone tech with the earliest Samsung Galaxy Fold which was released in …
Editor Picks
---