Carl Pei and Pete Lau started OnePlus and turned it from a 'startup' to one of the most popular smartphone companies in the world today! Now, seven years after joining the smartphone market, the Chinese tech giant may have a big shakeup in its leadership as a rumour that divulged earlier today suggests Pie is no longer with the company.
According to Android Police, the internal OnePlus documents were leaked to Reddit by a user named JonSigur who published alleged screenshots of internal memos at OnePlus that explains leadership change. The previously mentioned documents also suggest that Pei's position as the leader of Nord, as seen in the company's documentary, he is the face of Nord. Now, Emily Dai, lead of OnePlus operations in India is apparently taking over the Nord lineup globally. It is still unclear whether Pei voluntarily left the company or if he was fired. JonSigur, who leaked the documents says that he "hears sacked." But the company says "left by mutual consent."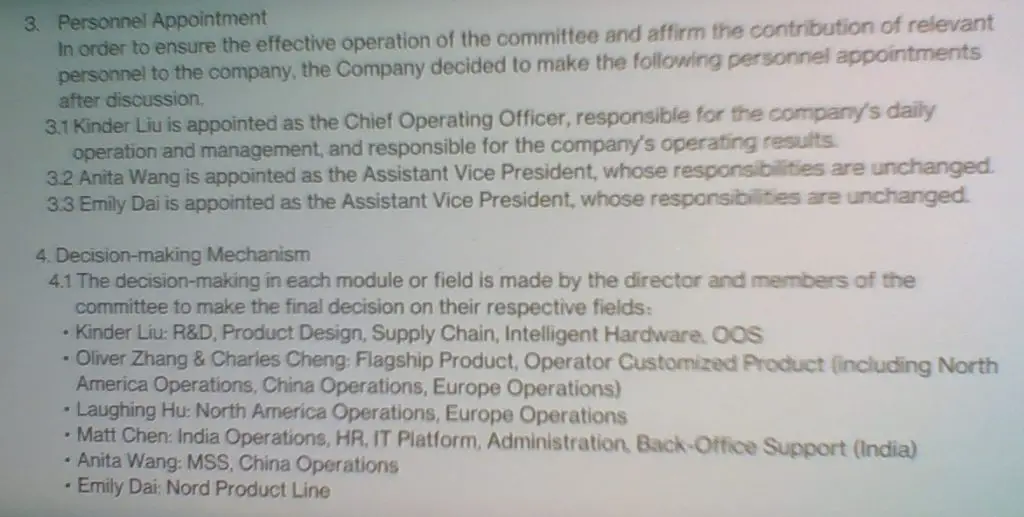 Later when Android Police reached out to OnePlus, the spoke person declined to comment. Now, this adds more credibility to the whole Carl Pei leaving story as it would be very much easier for OnePlus to deny it if this is a false info. The same thing happened when Android Authority reached out to the company for the statement.
Shortly, after this story broke, Android Central with its sources has confirmed that Carl Pei is no longer at the company and the company never responded to them regarding this matter. TechCrunch has also entered this scene with its sources adding that Pei is starting his own venture. It is unclear what exactly he is planning at the moment, but he is already in talks with investors.
Pei, 31, is not joining Samsung, but has a clarity on what he wishes to do next. He is starting his own venture and is in talks with investors to raise capital, according to one of the souces who requested anonymity, as they are not authorized to speak to media. Pei did not respond to a request for comment early Monday.
It is worth noting that, Pete Lau (Other Co-Founder) is still at the company and still holds his CEO position. But back in August, he has diverted some of his attention away from OnePlus, as he joins OPPO as Senior VP and Cheif Product Experience Officer.
You might also like
---
More from Android
---
Hands down Google Play Store has millions of apps still waiting to be discovered given the fact that users usually …
The most wanted Redmi Note 10 series is here. Xiaomi has been teasing the smartphone series for a long time. …
Realme C20 was announced in January 2021 and just two months after the big unveil, Chinese smartphone maker Realme is …
Editor Picks
---