The J series from Samsung summons maximum smartphones users in India for the South Korean company. And today, at Delhi, India, Samsung announced their latest additions to the lineup – the Samsung Galaxy J7 Pro and J7 Max, both conveying a generous amount of focus on Social Media sharing and mobile payments.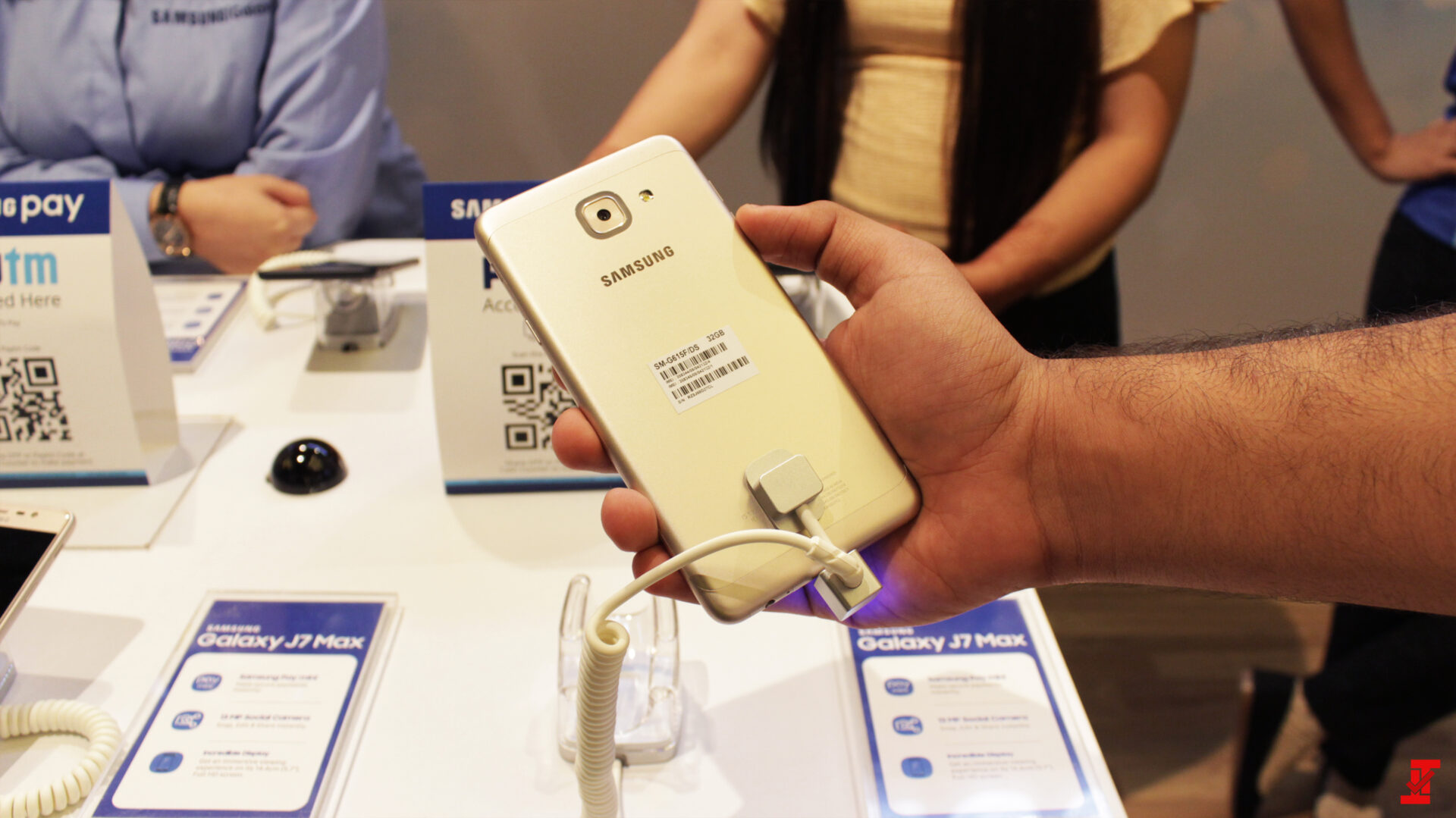 Following their flagship's footsteps, the new J7s sport flagship-grade camera sensors with wide apertures, both the camera sensors are 13-megapixel, but the primary sensor being an f/1.7 (Just like the Samsung Galaxy S8+), and the front-facing one being an f/1.9. A wider aperture means more light enters the camera sensor, subsequently better low-light performance.
These cameras not only improve upon the performance but also pack a few tricks up their sleeve. India is one amongst the countries with largest amounts of social media users, and it also has some of the highest numbers of photos shared online. Therefore, the new J7 brothers are here to assist you with making photo sharing on Social easier. On the J7 Pro's or Max's camera apps allow you to pin your favorite social network contacts on the side, just like the S8's edge feature, and share every picture taken in a jiffy with them. Currently, Facebook, Messenger, and WhatsApp support this feature, however, more apps may join the league soon.
Coming to the specifications next, the Samsung Galaxy J7 Pro brings an Exynos 7870 octa-core chipset with Mali-T830 GPU, 3GB of RAM, 64GB of internal storage, a 5.5-inch 1080P Super AMOLED screen, and a 3,600mAh battery. The phone will be available for Rs. 20,900 or $325, mid-July onwards.
The Samsung Galaxy J7 Max, on the other hand, comes with a MediaTek Helio P20 chipset, 4GB RAM, 32GB internal storage, 5.7-inch of IPS 1080P LCD, and a 3,300mAh battery. The J7 Max will hold on to the last J series legacy of the smart glow notification ring around the camera. The phone will be available from June 20th onwards for a price of Rs. 17,900 or $280.
The J7 Pro, as perceivable from the photos, does look way better compared to the J7 Max. Nonetheless, both phones don a metal unibody and come in two color varients – Gold and Black. These phones yet retain support to expandable storage and headphone jacks (ahem) and run Android Nougat 7.0 out of the box.
You might also like
---
More from Android
---
After launching the Nova series in China, Huawei is ready to introduce two new smartphones in the Indian market. Huawei …
After suspending local manufacturing units almost a year ago, the Taiwan-based smartphone manufacturer HTC is apparently winding up its marketing …
We're already aware of the fact that Meizu is working on two brand new smartphones - Meizu X8 and Meizu …
Editor Picks
---