Tech enthusiasts, brace yourselves! It's 2023, and the hunt for the ultimate tech sidekick- the best tablet is on. Say goodbye to boring articles and hello to a comprehensive guide on the top 10 tablets 2023, curated specifically for every budget range.
From budget-friendly options to splurge-worthy devices, we've got you covered. Whether you're a busy professional, a student, or just looking for a new entertainment device, our list has something for everyone. At TrueTech, we pride ourselves on providing the best value-for-money gadgets and we're excited to share our top picks for the best tablets in 2023. Get ready to upgrade your tech game and find the perfect tablet for all your needs and budget
Before diving into the details, let's quickly review some of the most fundamental tablet specs and who the device is intended for.
What are the Best Tablets in 2023?
1. Lenevo SmartTab M10 Plus
Best Budget Tablet under $200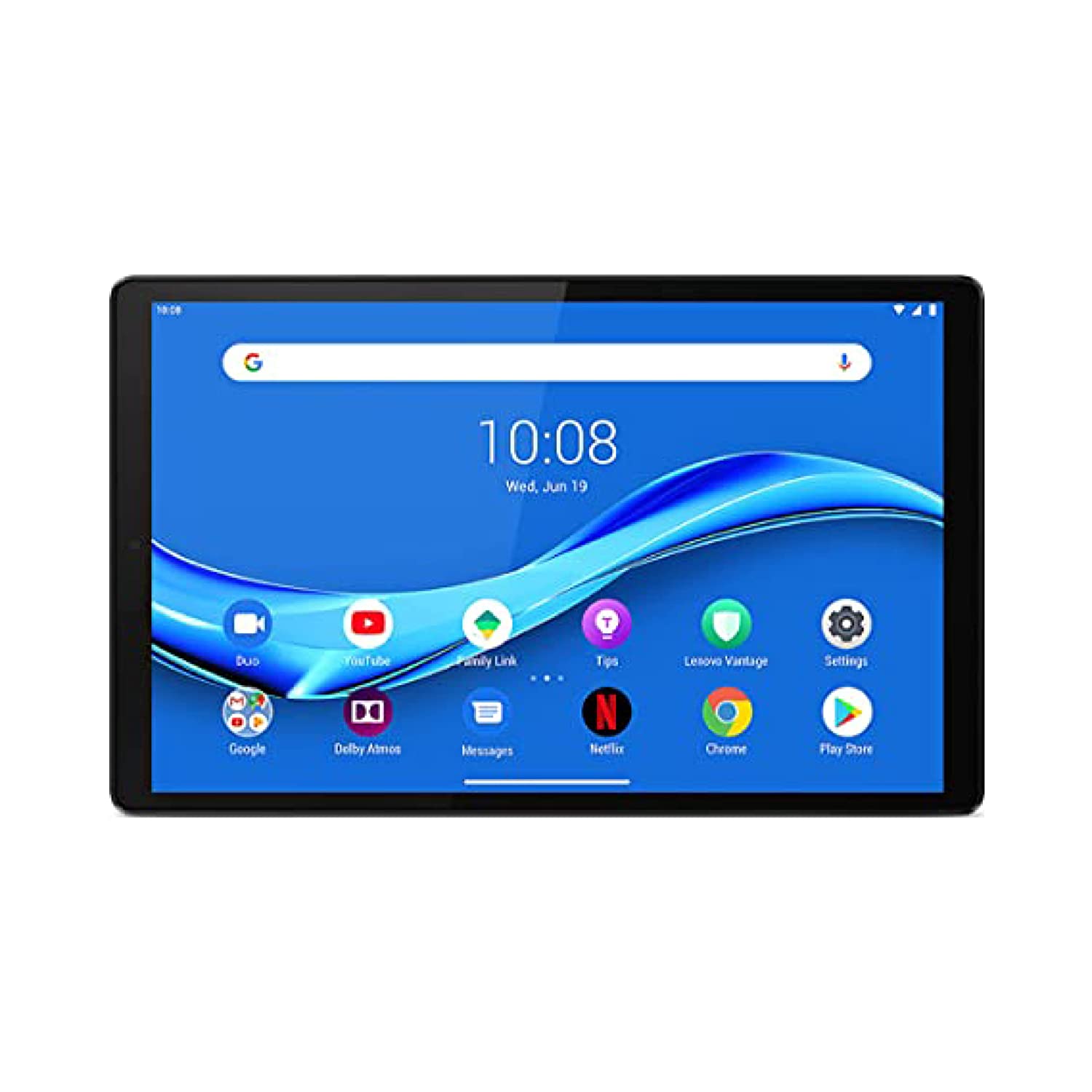 The top budget tablet is the Lenovo Smart Tab M10 Plus. Our crew has never reviewed a tablet that was as entertaining and interesting as this one. You may enable Google Assistant Ambient Mode because it also functions as a smart display. This means you may use it to show your favorite pictures, upcoming events on the calendar, weather data, and news updates on a surface. The tablet even allows you to manage smart home appliances.
Another factor making the Lenovo Smart Tab M10 Plus the finest inexpensive tablet available is the fact that it comes with a Lenovo Charging Dock. This allows you to prop up your tablet on the Charging Dock for a hands-free experience while it charges.
The base price for the Lenovo Smart Tab M10 Plus is $169.99, but the model I examined, which has more RAM and storage, cost $229.99.
2. Samsung Galaxy Tab A7
Best Budget Samsung Tablet under $200
If you love Samsung products, such as smartphones, TVs, or monitors, you'll probably be pleased with the Galaxy Tab A7 tablet as well. If you want a tablet that can be quickly associated with a Galaxy smartphone, this is especially appropriate. The Galaxy Tab A7 may receive SMS and notifications from your phone. Even calling and texting is possible with it.
The Galaxy Tab A7 may be used to manage and control a Samsung TV.
We found that it doesn't have the brightest display, which is a drawback. It also performs averagely, although to be fair, considering the Samsung brand value, you can't expect too much from a tablet that costs less than $180.
3. Xiaomi Pad 5
Best Budget Tablet from Xiaomi 
In comparison to the Mi Pad 4, the Xiaomi Pad 5 represents a major improvement. It has several upgrades, including an 11-inch, 120Hz display, an improved Qualcomm Snapdragon 860 CPU, and a better Mobile Internet UI (MIUI). You might wonder what an MIUI is. It's a different version of the Xiaomi-created Android OS that works great on the iPad 5.
In a nutshell: In addition to the display specifications that were all listed above, it also features a USB-C connector with OTG capability so that gamepads and keyboards from other manufacturers may be connected. The tablet also comes in a version with 256 GB of storage, allowing you to install as many programs as you like. The Xiaomi Pad 5 is worth checking out with these.
Overall, for those looking for a high-end tablet that is yet reasonably priced, the Xiaomi Pad 5 is an excellent choice.
4. iPad 10th Gen
Best Budget Tablet from Apple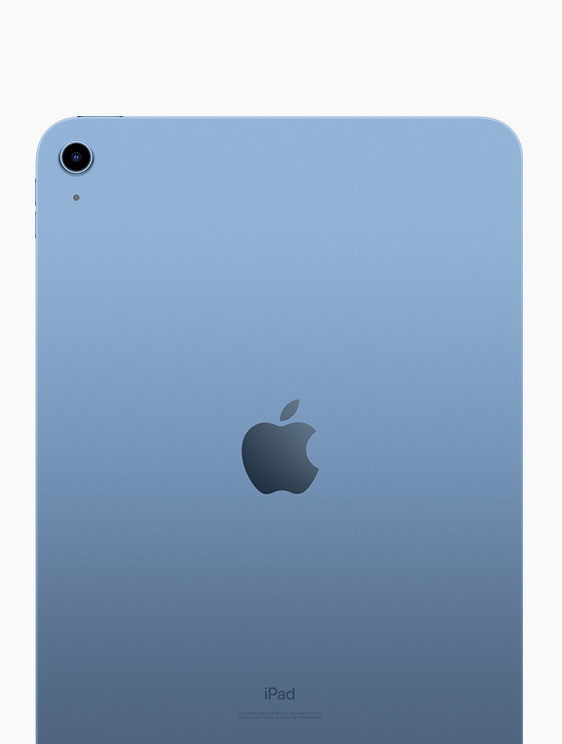 Even for an iPad enthusiast, the new iPad 10th Gen's increased price makes it tough to justify even if it is a significant advance over its predecessor. The iPad Air's M1 processor and superior display make it the purchase I would like to make.
The new iPad 10th generation is a significant improvement over its forerunner in terms of features like taking notes, working together, and syncing apps. The iPad is built for productivity across the board, from pie charts to pie recipe books. Any activity may be powered and performed using the A14 Bionic chip.
5. iPad Air 5th gen (2022)
Best Tablet for Casual users
The iPad Air 5 is without a doubt the more sophisticated device. It performs significantly better, having a quicker USB-C connector, and a camera configuration with more features. Although it will cost more, if you want those extra features, it is your best option and is well justified.
While the iPad Pro may have some special capabilities that some users may find useful, the iPad Air 5 is more than capable for the majority of users. The 10.9-inch display is the ideal size for gaming, productivity, and even serving as a secondary monitor when used with a Mac through Sidecar. iPadOS has never been smoother.
Buy the iPad Air 5th gen at Amazon 
6. Samsung Galaxy Tab s8 
Best Tablet from Samsung
The Galaxy Tab S8 excels at being a high-end Android tablet despite being outstanding in many other areas as well. It can be used to do tasks quickly, but in our experience, it works best as a quick all-purpose tool for enhancing the enjoyment of both work and media consumption.
Overall, If you're already a fan of Samsung's ecosystem of mobile devices, the Galaxy Tab S8 is the epitome of what a premium Android tablet should be. It's also one of the greatest Android tablets you can purchase right now.
7. Microsoft Surface Go 2
The best Windows Tablet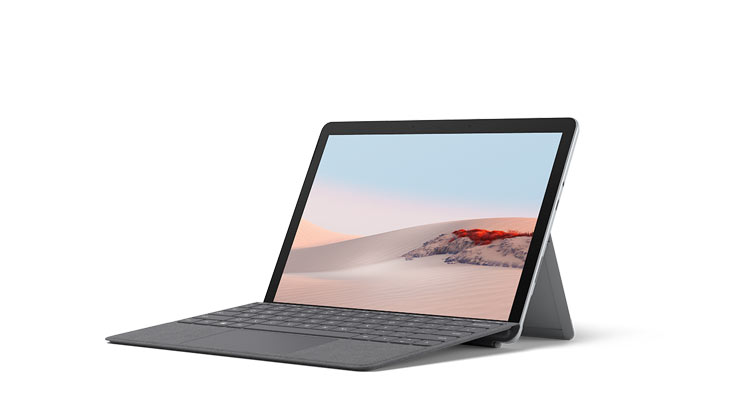 I advise choosing the Microsoft Surface Go 2 Tablet if you're seeking a portable Windows computer. It sometimes takes a second attempt to make anything work. The Surface Go 2 aims at and eliminates every shortcoming of its predecessor. To begin with, narrower bezels allow for a larger screen, which is perhaps the most crucial component of a tablet. The Surface Go 2's screen is 10.5 inches instead of the first model's 10 inches.
The Surface Go 2's 11 hours and 39 minutes of battery life—more than 5 hours longer than the Surface Go's first iteration—is the largest improvement.
8. Samsung Galaxy Tab S8 Ultra
Best Highend Tablet from Samsung
The first tablet to figuratively throw a shadow over the iPad Pro is the Samsung Galaxy Tab S8 Ultra ($1,099). This Android tablet dwarfs the 12.9-inch iPad Pro in size with a massive 14.6-inch OLED display. And the Galaxy Tab S8 Ultra may be able to take the place of a laptop with the optional keyboard attachment and better multi-window functionality.
The Galaxy Tab S8 Ultra is the greatest Android multitasking device overall, although it has a hefty price. Additionally, it has a 14.6-inch OLED screen, two front cameras, and a sizable slate (wide and ultrawide). If you can deal with the size, it looks fantastic.
9. Microsoft Surface Pro 8
Best Windows 11 Tablet
The most recent 2-in-1 Surface Pro tablet from Microsoft is the Surface Pro 8. This version has a 13-inch 120Hz display, two Thunderbolt 4 connections, an 11th-generation Intel CPU, and a detachable SSD. Additionally significant is the fact that this 2-in-1 comes pre-installed with Windows 11.
It makes sense to upgrade to the Pro 8 if you want to make use of the Pro 8's more powerful components overall or if you use your Surface as a creative tool and want to use the newer model's enhanced 13-inch 120Hz display.
10. Apple iPad Pro 2021
Best Tablet of 2022
Apple rule the tablet segment worldwide, it is hard to recommend a tablet over an iPad because Android manufacturers are started to bring tablets recently but Apple manufacturing tablets for more than a decade without fail.
The 2021 11-inch and 12.9-inch iPad Pros are still perfectly acceptable to purchase, there is a massive price cut for the previous years' iPad Pro models. Overall it is tough to suggest upgrading because the 2022 iPad Pro is merely a very slight improvement over the 2021 model, with the M2 processor and Apple Pencil hover being the only noteworthy enhancements.
Final Verdict
These are some of the best tablets that we have hand-picked in every price range. I hope this article helped you choose the best tablet for your budget. If you found this article helpful, please consider sharing it with your friends who are looking to buy a tablet so they can use it to choose the best tablet for 2023.
More from Android
---
I recently pondered the bustling neighborhood of South Mumbai. Instead of relying on others for information, I turned to Google …
Following a protracted period of speculations and leaks, Samsung officially held its first Galaxy Unpacked event of 2023 yesterday and …
Carl Pei the Founder and CEO of Nothing has revealed that the Nothing phone (1), which debuted in July of …
Editor Picks
---