You've landed on the right blog if you've ever wanted to find the best Android games for January 2023. Given that there are 500,000,000 Android games accessible, picking the top Android games is absurd. It's amazing how many great games are available on the platform, including MOBAs, shooting, strategy games, amusing, adventures, deck-builders, and point-and-click games. You may be missing some games even after playing just Android games for years.
You can download some of the best free Android games right now from the Google Play Store, among its many other features. Furthermore, mobile gaming is much more than Candy Crush, despite its popularity rising. Everybody occasionally gets a lot more free time, which is commonly used to play mobile games, the genre of gaming that is now the most popular worldwide. Due to a dramatic advancements in software and technology, developers are pushing the technological boundaries of smartphones and tablets, resulting in the success of some of the biggest franchises in the world.
As a result, I've compiled a list of my best Android games that were first created for smartphones and tablets in January 2023. Whether you like strategy games, point-and-shoot games, adventurous games—or any niche you could discover in this article—we have something for everyone.
Here are the Best Android Games for January 2023
1. Pokemon Go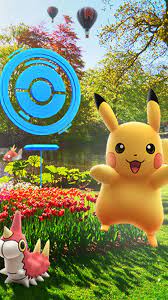 A free Android game called Pokemon Go combines virtual reality with the real world. Thanks to the game's use of location tracking and mapping technologies, players may capture and train Pokémon characters in actual locations.
The fact that Pokémon GO is free to play and offers a wealth of engaging activities and Pokémon to locate at every turn is one intriguing feature. For players who want to enhance Pokémon GO, even more, several items and features may be purchased through in-app purchases. Players may use real money to buy PokéCoins, the in-game currency in Pokémon GO.
2. Among Us
Even though it made its official debut in 2018, Among Us dominated the video game market in 2020 as the perfect paranoid quarantine distraction. Spies are working discreetly to murder you all while you and your other astronaut friends labor together to repair your spaceship. Use social manipulation in the traditional sense if you want to get the truth. Lie your ass off if you want to continue the hoax.
Among Us is essentially a survival game in which you must either kill all the imposters and complete all the missions, or the imposter must kill all of your crew members or stop them from completing the tasks to win. Whether you play it to improve your ability to think quickly, to encourage voting, or just for enjoyment, it is an engaging game with plenty of exigences that develops smart thinkers and skilled liars.
3. Castlevania: Symphony of the Night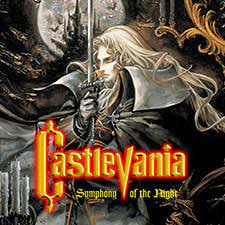 Android smartphones can support one of the Castlevania series' most recognizable games. Slay the evil hordes that inhabit the castle and plot to resurrect Dracula by taking control of the vampire Alucard. An extensive RPG weapon and inventory system with a ton of special equipment, items, and spells are available in Symphony of the Night. Castlevania: Symphony of the Night is a Konami classic that is well worth grabbing up since it has a fantastic castle to explore, special skills to unlock, and a long list of gigantic punching bags to beat up.
4. The Lord of the Rings: War
The goal of The Lord of the Rings: War, a "geo-strategic seasonal wargame," is to take over as much of Middle-earth as you can while trying to capture Dol Guldur and get the One Ring. To do this, players must seize tiles on the map and enlarge their region.
This mobile strategy game stands out a bit. It could be a little intimidating to less experienced players, but if you've been seeking a mobile game that even remotely resembles a strategy experience, it's worth a go.
Create your ring of power, engage in conflict with other groups for control of the One Ring, and choose new leaders. While forming your squad and building a big army, you can travel over most of Middle-earth. There are in-app purchases even though it is a free game to play.
5. Apex Legends Mobile
With Apex Legends Mobile, Respawn offers a specially designed mobile version of its well-known battle royale shooter. You still work with others to track down adversarial groups over a large map.
However, with improved controls—including a new third-person viewpoint—you'll be able to maneuver with dexterity and fire accurately without being constrained by the touch interface. Along with the recognizable cast from the main game, Apex Legends Mobile also includes new characters with distinctive powers.
6. Dungeons of Dreadrock
The adventure game Dungeons of Dreadrock features action, exploration, and fighting but is mostly focused on puzzles if you're seeking one of the finest adventure Android games.
Your brother is the sole one chosen this year to murder the King of the Mountain, as happens every year. Fight your way through 100 meticulously designed levels into the eons-old depths of Dreadrock Mountain. Re-experience classic dungeon crawls from a new perspective.
7. Hitman Go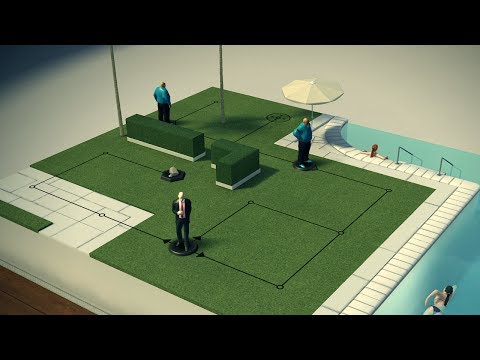 In Hitman Go, everyone's favorite bald video game assassin does elegant, abstract killings in place of his usual realistic ones. You take turns moving an Agent 47 game piece to slay his targets on levels that resemble traditional board games.
Thankfully, the darkly comedic approach is still in place, and the minimalist, exquisite style feels right for someone who makes a living off of cold-blooded murder.
8. Rocket League Sideswipe
A fast-paced online multiplayer game for consoles and PCs called Rocket League combines soccer, rocket-powered cars, and a pool. On the other hand, Rocket League Sideswipe adapts that addictive formula for the portable setting.
The action is condensed for easier mobile device play without sacrificing the delicacy that made the original game so compelling. You still need to shoot, bounce, or nudge a giant soccer ball into your adversary's goal or hoop despite the fact that the action is presented in a 2D, side-scrolling fashion. The intense online 1v1 and 2v2 combat as well as the complex ball physics make the game fun.
9. Downwell
In Downwell, you use cannons attached to your feet to fall down randomly generated stages. The aim? Run as elegantly as you can before you die. In addition to eliminating adversaries, bullets also enable you to hover for essential positioning.
The levels themselves are vintage and primarily monochromatic with sporadic crimson splashes. The sense of falling is effectively conveyed by the vertical position.
10. Threes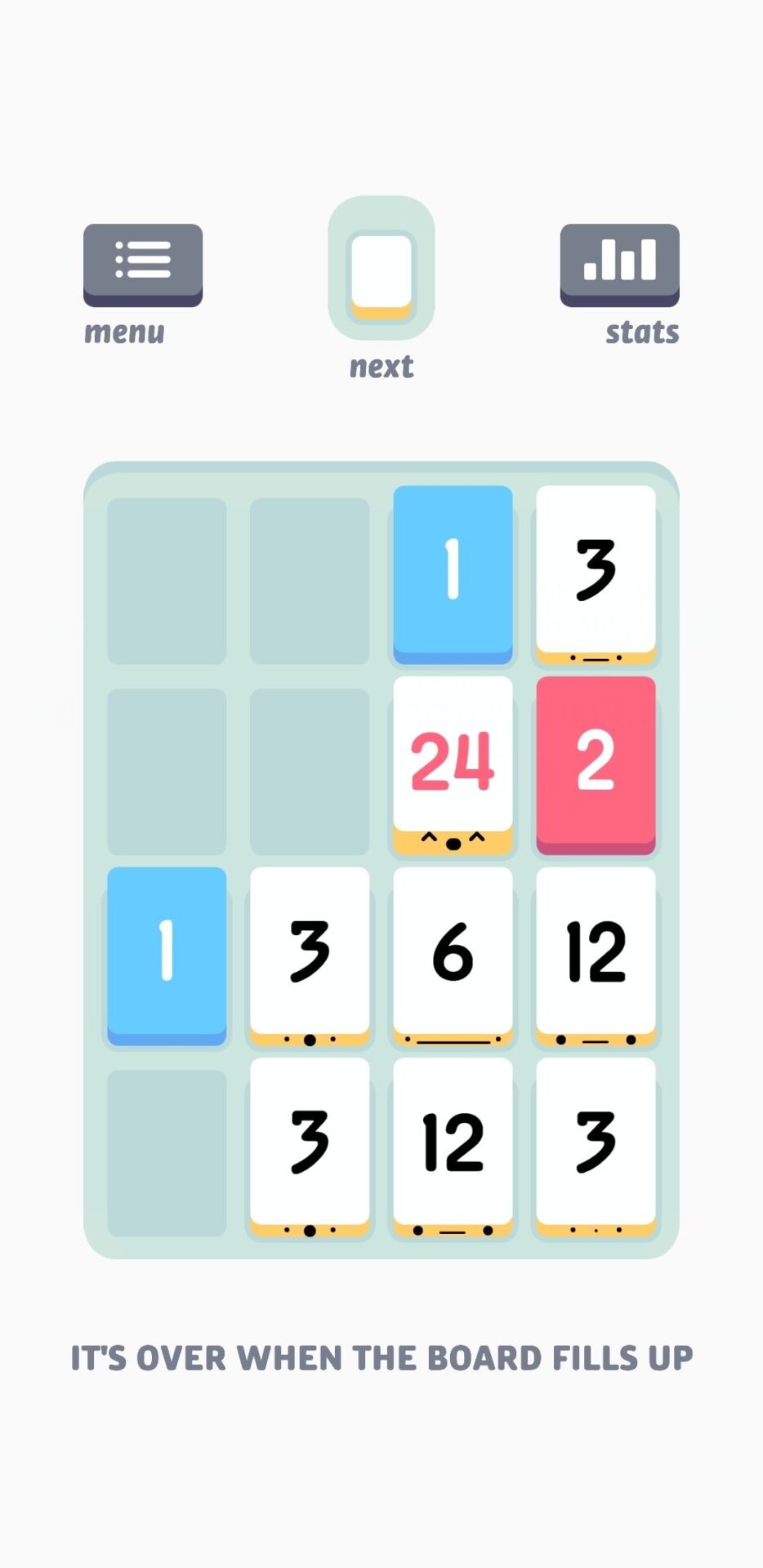 Play Threes instead of 2048, the inferior copy of the classic puzzle game about connecting numbered tiles to make the largest conceivable combinations.
Threes fascinates with its soft pastel aesthetics that are bursting with personality and a rock-solid puzzle hook. You have no reason not to play the game now that it is free with advertising.
Final Verdict
There are thousands of games available for Android on the Google Play Store, but these are only a handful of the greatest. In the future, I'll attempt to cover most of the underappreciated but worthwhile Android games.
Consider sharing this post with your gaming friends if you found it to be helpful so they may play these top Android games. meanwhile kindly consider subscribing to our newsletter to get notified about the things that happen in and around the tech.
You might also like
---
More from Android
---
It's official. After a barrage of speculations, rumors, and leaks, the OnePlus 12 made its official launch in China earlier …
As excitement for the OnePlus 12 grows, a new leak has emerged, providing a first glimpse at the highly anticipated …
Prepare for an exciting revelation, tech enthusiasts! The curtain on the highly anticipated Samsung Galaxy S24 series has been lifted …
Editor Picks
---