Hello avid readers, we at TrueTech are extremely happy to announce to you, a big news. Hi, I am Rahul B, the Founder of TrueTech and I have seen it achieve great heights! All this started when I used to write at RajnikantvsCIDjokes.in, I used to work with them but and I did write great articles. My articles had reached 11K to 17K shares. This blog was based on comedy and I was more-over interested in technology. I sooner quitted the job and applied elsewhere but due to lack of professionalism at that point in time, I didn't get many responses. Soon, I did receive an opportunity to work at TOI (The Times of India) Technology section but I didn't have time at that moment. I was dealing with my IGCSE exams and preparing for my IBDP. I felt horrible as I missed such a good opportunity. Well, I simply couldn't give up so easily, I had to do something for my interest, yep, there it is, TrueTech was born, on 15th November 2014. And now, we are approaching the first anniversary of TrueTech.
Today, TrueTech has reached a milestone, around 4000 readers daily, more than 250 impressions, easy and economic YouTube promotion programs, more than occurring giveaways, better partners and a lot more! A significant big change was this:
Watch us say a big thank you to all of you fans!
---
Give us some feedback and win some exciting goodies and offers!
---
We are changing how TrueTech looks, feels and exists. We want to disrupt the design world! Our new better logo will be the first step in this direction. Small changes first and a big change later, we intend to complete our #BigOverhaul by 15th November, the first anniversary of TrueTech!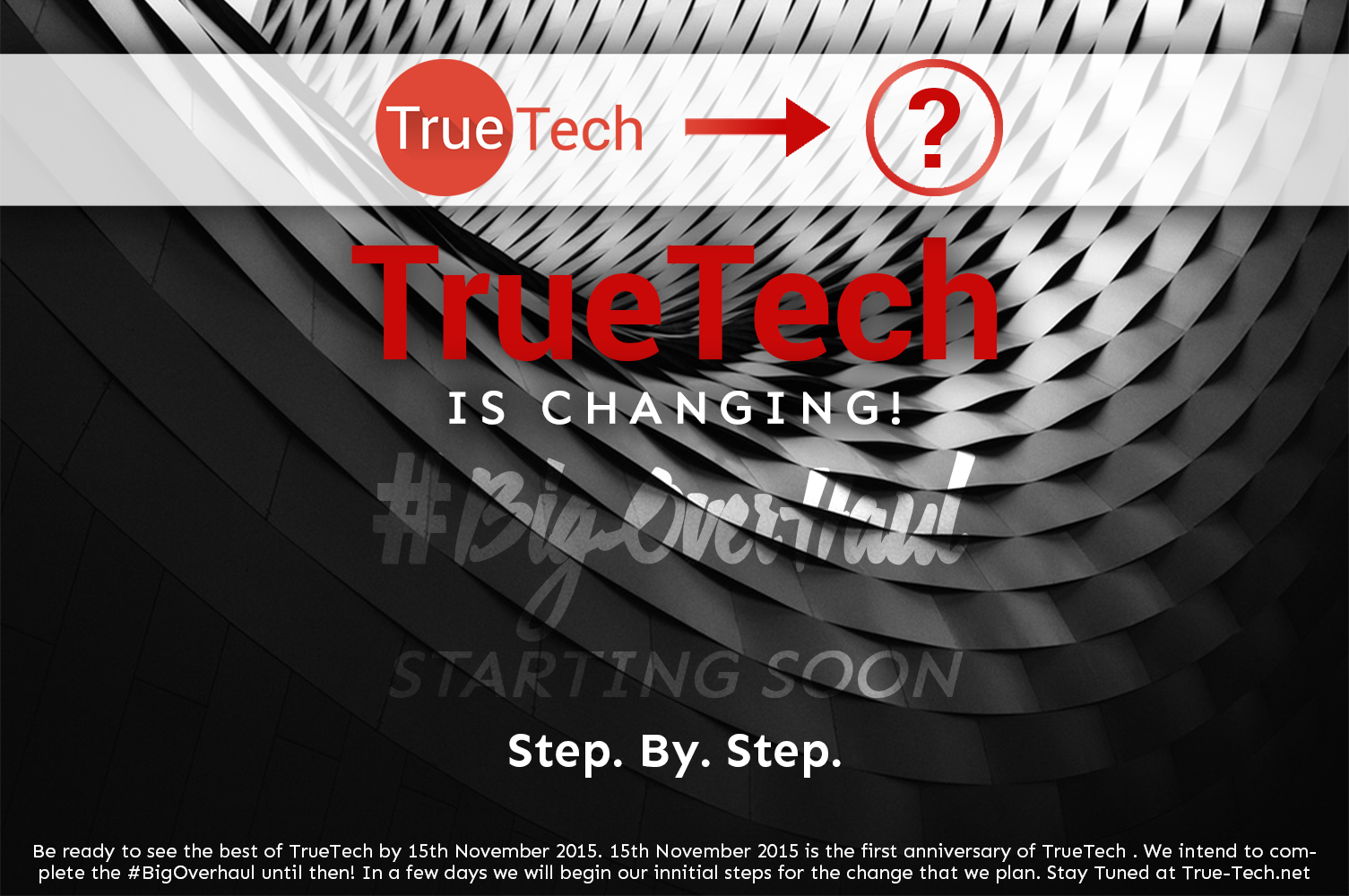 All that was from the Team, here's something from only me!
And we have a feedback form waiting for you, we want to improve TrueTech and want to make it as good as possible! We need your help!
Give us some feedback and win some exciting goodies and offers!
That's it for now, hope you enjoyed this article. Do feel free to leave your thoughts in the comment section below. Will see you on the new TrueTech with the exciting goodies available! You can win them by filling up our feedback form.
---
You might also like
---
More from Uncategorized
---
Lenovo-owned Motorola's next-gen G7 series is expected to make its debut at MWC 2019, and with each passing day, the …
What a practically outlandish wonder, exaggerated by the film and entertainment industry, is teleportation! One cannot envision it to be …
Netflix is starting to block VPN-using customers. Almost every person using that streaming service knows this problem. A movie or the …
Editor Picks
---