New Alleged LG G5 Leak appears – a completely redesigned phone!
It's quite-much discussed now, LG's new G5 is going to compete along with the new Samsung Galaxy S7, the iPhone 7 and all the upcoming flagships, there's of course more that we will be revealing today, as a new alleged LG G5 leak appears.
Today, another email reaches our mailboxes from an unknown sender called "AnonymousX2". AnonymousX2 has previously sent us leaks that turned out to be genuine and that drove us to publish another leak provided by the fellow. This time, AnonymousX2 has sent us an alleged leak of the LG G5 which is expected to launch at the Mobile World Congress 2016 (MWC).
The following is the leaked photo of the LG G5 from the email: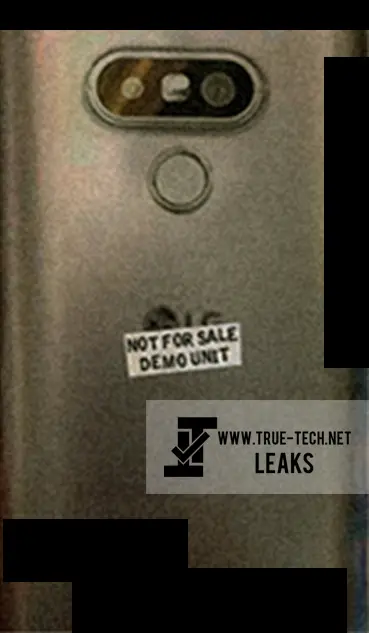 Comparing it with Android Authority's LG G5 Diagram, leaked by Shai M, it looks quite similar in terms of camera placement and power button or fingerprint reader. The image also shows a gold coloured metal body sporting two cameras and a flash. It seems as if laser auto-focus from the G4 is ditched.
Diagram from Android Authority (by Shai M):
Read more about this diagram here.
The new leak only consist of the back of the phone, there are no sides or screen shown. Also, the curves are somewhat different from Cnet Korea's past break. In any case, LG plans to get into the current trend of premium phones, the LG G5 appears to accompany an all metal build as seen from the image, and it might as well land in a gold variant at MWC 2016.
The leaked image it quite dark enough for us to catch more about the LG G5, however we will constantly update this article as we find out more.
Expected specs and features:
Second display, similar to LG V10
Qualcomm Snapdragon 820 chipset
3GB RAM
32GB Internal storage & upto 128GB expandable.
And that's gonna be like a beast! What are your thoughts? Tell us in the comments below!
There's no way this leak can be 100% genuine, it might as well turn out be a hoax. 
You might also like
---
More from Android
---
Tomorrow, Oppo unveils the company's premium Find X6 series, the Oppo Pad 2, and other items. The OnePlus Pad, which …
The Samsung Galaxy Z Fold 5 has been highly anticipated since the successful launch of its predecessor, the Galaxy Z …
The Amazfit GTR 4 arrived last September with a 1.43" display and 46mm rim. Cut to now, the Amazfit GTR …
Editor Picks
---