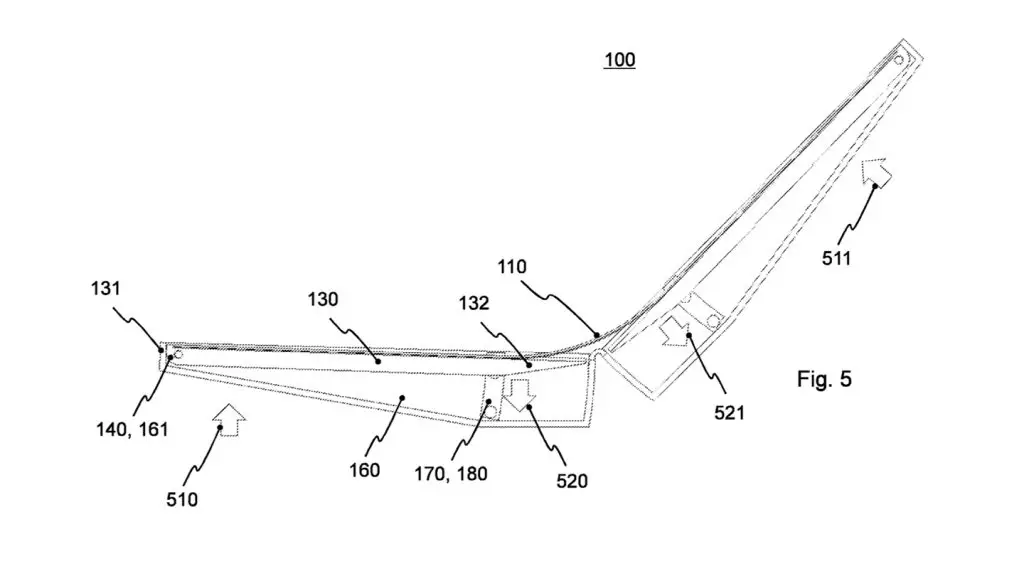 Rumours and patents, just so much for foldable smartphones! But still, they remain far from reality. Laptops, on the other hand, have encompassed 360-degree turning screens or hinges, and flexible designs in some or the other form. Foldable smartphones still seem outstretched. But, that was until now, Samsung and LG are very likely to reveal their bendable devices in the Q3 and Q4 of 2017. And guess who's also about to join the game? Nokia it is. This patent indicates that Nokia may reveal a flexible phone later this year.
Nokia was issued a patent recently by the US Patent & Trademark Office (USPTO) in September 2016, for which the Finnish company applied for in 2013. The patent was titled as "Foldable Phone." As spotted by PhoneArena, the patent has a photo attached, which portrays a phone that can possible bend and snap shut from the middle. The device comprises of a small mirror-like pocket; that facilitates the action mentioned above. However tempting that may sound, a company being granted a patent doesn't fundamentally imply that the firm will inevitably come up with a foldable device. Th patent could also be held up as a marked territory, a future plan or simply a pride statement for a brand, which might enable them to earn from it in the long run.
"An apparatus comprising: housing parts foldably connected to each other at a folding point, the housing parts being configured to be movable between an open configuration and a closed configuration; a display assembly pivotably connected to the housing parts, wherein the display assembly comprises a flexible display part; the flexible display part is configured to bend in response to a closing movement of the housing parts; and the display assembly is configured to be retracted inside a space, that is defined by the housing parts and that is behind a planar surface of the flexible display part in the open configuration of the housing parts, in response to a closing movement of the housing parts, wherein the display assembly further comprises frame parts, wherein each frame part is fixedly and pivotably connected to a respective housing part at a respective pivot point near an end of the respective housing part opposite the folding point such that each frame part is configured to rotate within the space about the respective pivot point in a direction opposite a direction of rotation about the folding point of the respective housing part to which the frame part is connected as the housing parts are moved between the open and closed configurations, and wherein the flexible display part is assembled on the frame parts. " – Extract from the patent.
It sounds even more incredible when you think about the year Nokia applied for the patent: 2013. Apart from this patent, Nokia was also granted a patent over a foldable and super thin battery back in the day. This indicates the Finnish company's solemnity to make a worthy comeback.
More Nokia coverage:
Nokia's First Android Phone (Nokia 6) is Very Disappointing, Here's Why
Nokia 8 Camera Focused Smartphone Leaked in Video
Nokia 6 with Android 7.0 Nougat, 4GB RAM Announced: Pricing, specifications & more
---
You might also like
---
More from Android
---
Huawei has been spending billions of dollars on their R&D projects. One of the recent development from the brand is …
Consumer data leaks have become customary, a few months ago there was an immense leak of data by the social …
Since the success of Nokia X6 in China, the pure Android fans want the device to go global. Lucky them because …
Editor Picks
---