After a month of perpetual leaks, rumors and teases on social media, OnePlus will finally reveal their 2017 flagship, the OnePlus 5, on June 20.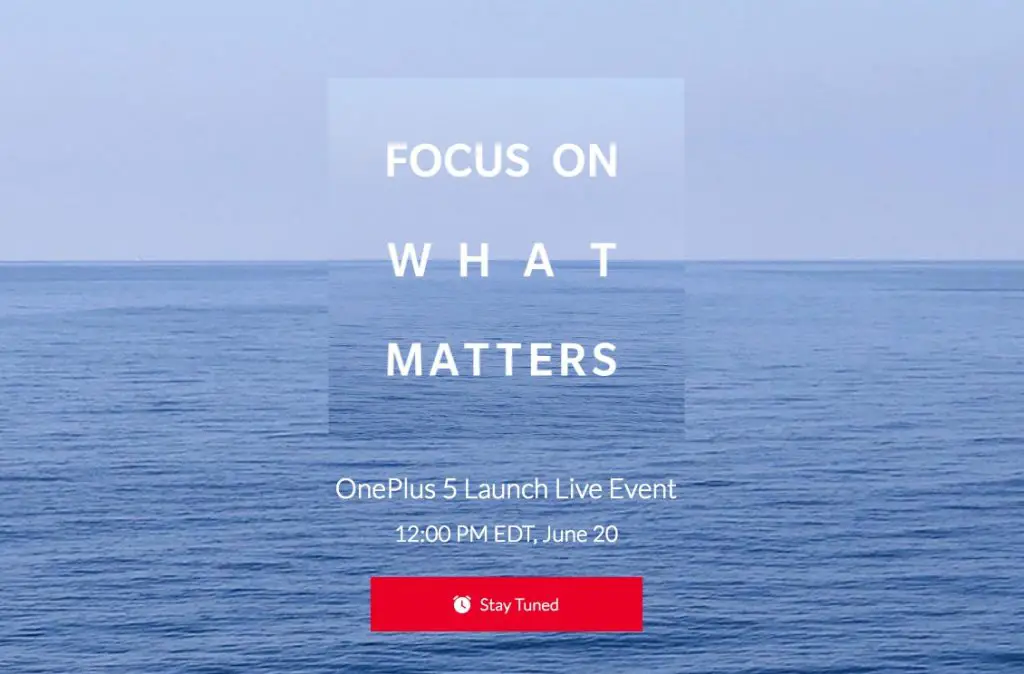 OnePlus will announce the phone via an online keynote, which will kick off at 12 PM EDT, and will be accessible on OnePlus' website. Afterward, OnePlus will hold pop-up events in different countries to promote the phone. The cities are New York, London, Paris, Amsterdam, Berlin, Copenhagen, Helsinki, Oulu, Tampere, Turku. This marketing technique has worked wonders for OnePlus in the past and this time shouldn't be any different.
What can we expect in terms of specifications? If OnePlus is still keen on being the flagship killer in the market, we can surely expect the latest and greatest from Qualcomm, the Snapdragon 835, just like its competitors. Given OnePlus' affinity towards overkill, 6/64 and 8/128 GB of RAM/ROM could be on the cards. Another near-certain spec is the dual-camera setup. Dual cameras have become a necessary feature in a smartphone to achieve those DSLR-like photos, which are in fad right now. You'd be glad to know that the cameras have been tuned by DxOMark, the folks behind Google Pixel/XL's near-perfect camera.
There are two things no leaks, rumors or teases could provide – screen size and battery capacity. At least something for everyone to be excited about? Probably. Since this could be the flagship killer, edge-to-edge displays with minimal bezel would be the icing on the cake.
We also don't know the price. Yes, OnePlus started with flagship phone features at an affordable price, but they have since climbed upwards. Will their latest be as affordable as their previous iterations? We will have to wait exactly two weeks from today to know.
You might also like
---
More from Android
---
Despite some bumps at launch, The Nothing Phone (1) is off to a good start in Europe and Asia. However, …
The Huawei MatePad Pro 11 is finally here and Huawei is marketing it as the thinnest and lightest 11-inch tablet …
Samsung has been at the forefront of foldable smartphone tech with the earliest Samsung Galaxy Fold which was released in …
Editor Picks
---