Along with the latest iPhone SE, Apple has introduced a smaller and more affordable version of the iPad Pro, the 9.7-inch iPad Pro!
"Customers have fallen in love with the iPad Pro,"

"They're in love with the huge 12.9-inch display, all its performance, the speaker system,"

– Phil Schiller, during the event.  
It's quite evident that Apple has started to cater to smaller markets and 'still growing' markets. They've now introduced a smaller iPad which is more portable, easier to use and comparatively cheaper. Apple's kept the trend to build confusion with the naming of the iPad, they could've called it an iPad Pro mini rather.
Schiller adds by talking about old Microsoft desktops and how people are moving away from them. He continues to convey the benefits and advantages of shifting to an iPad pro. The following are the details of the same: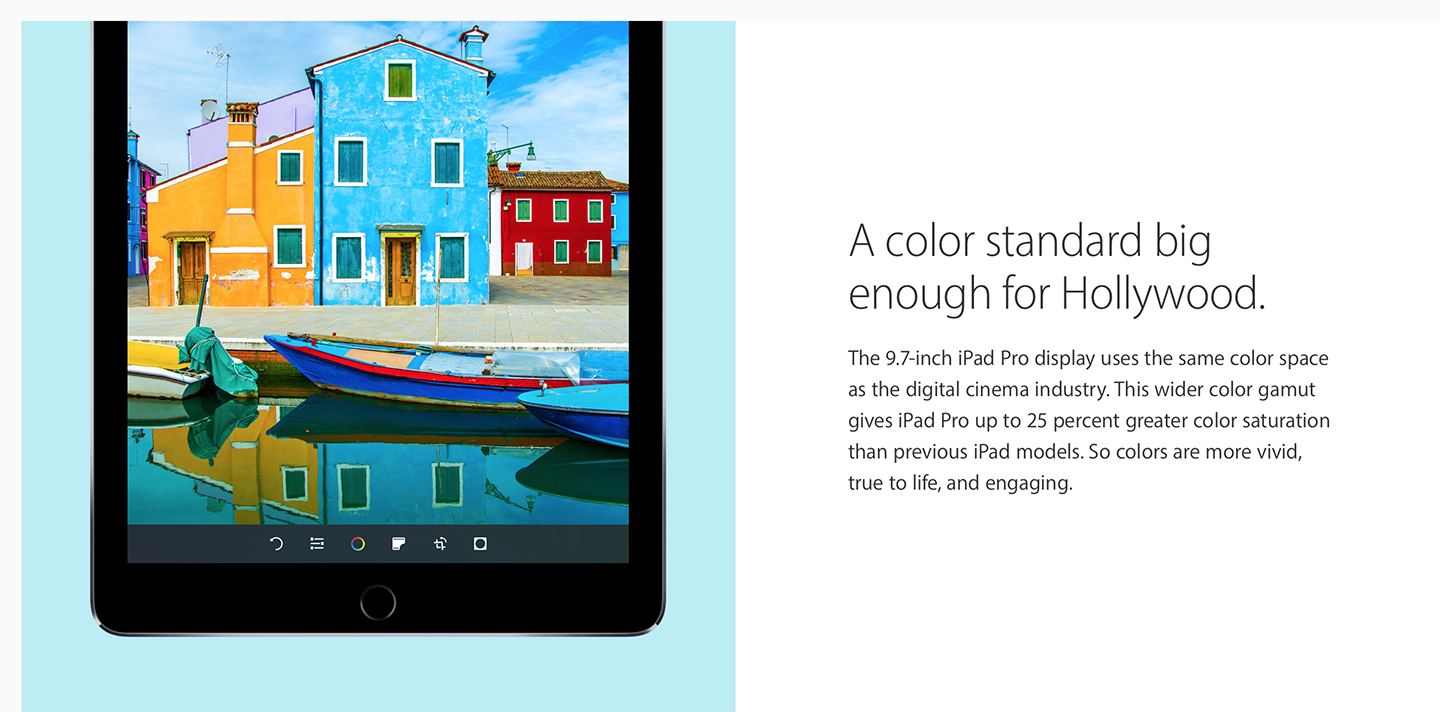 The new 9.7-inch iPad Pro comes with a 25% more brighter display and 40% less reflective compared to the iPad Air 2. Apart from that, the display is also enhanced by the true-tone display and the "Night Shift" feature in iOS 9.3. The smaller 9.7-inch iPad Pro will continue featuring the four stereo speakers and the 3rd Generation 64-bit A9X chipset. It also sports "Hey Siri" configuration with support for an optional keyboard accessory and Apple Pencil. Finally on the camera front, it's the same protruding 12MP iSight camera with a front 5MP HD camera (with the Retina Flash).
The smaller iPad Pro will be priced at $599 of the 32GB variant, $749 for the 128GB variant and newly introduced 256GB variant for $899. The pre-orders begin on March 24th, followed by official sale date – March 31st.
You might also like
---
More from Live Updates
---
CES is the world's gathering place for all those who thrive on the business of consumer technologies. CES showcases more …
Just as everyone predicted, OnePlus has been hooked up to their brims with the launch of their latest flagship killer, …
With a prominent focus on design, Samsung steps back in the humdrum market with the Samsung Galaxy S8 and S8 …
Editor Picks
---