The world of iOS apps is a dynamic and ever-changing landscape, with new apps constantly pushing the boundaries of innovation and user experience. As we welcome April 2023, the App Store brims with an incredible array of applications designed to make our lives easier, more productive, and enjoyable. However, the sheer volume of options can be overwhelming for even the most seasoned iPhone and iPad users. That's why we've done the legwork for you, scouring the App Store to compile a list of the top 10 best iOS apps for April 2023. So, buckle up and join us on this exciting journey as we unveil the must-have iOS apps that will redefine your Apple device experience this month.
---
Top 10 Best iOS Apps April 2023
---
1. Sticker Drop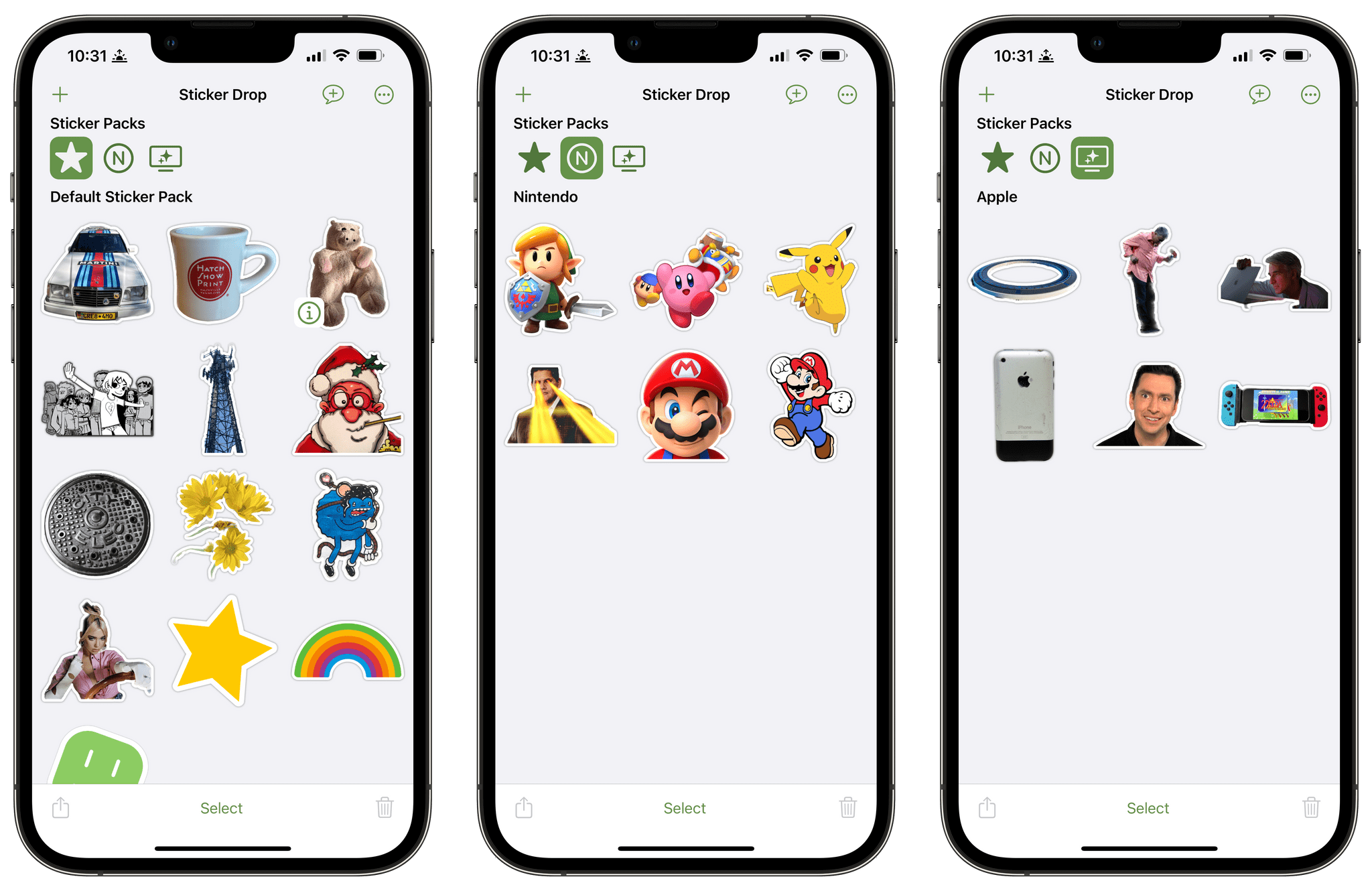 Sticker Drop enables users to express themselves through entertaining and original stickers. The app provides a huge selection of premium stickers that can be used in other messaging apps, such as iMessage, WhatsApp, and others.
The app's user-friendly layout makes it easy for users to browse and choose stickers that suit their moods or personality. Users may effortlessly add their favorite stickers to collections by browsing through several sticker categories including Animals, Food, Love, and more.
Users have the option to make their own personalized stickers using the app's built-in sticker editor in addition to browsing through pre-made sticker collections. Users may alter their stickers by adding text, photos, and other artistic components before saving them to their individual collections for future use.
2. Obscura 3
For photographers who desire more control over their camera settings and functions, there is a well-known iOS software called "Obscura 3". The software has sophisticated settings that enable users to produce images with professional-level exposure and focus. To improve the images once they are shot, it also has a number of filters and editing capabilities.
One of Obscura 3's standout features is its simple interface, which enables users to easily access the app's capabilities and make rapid adjustments to settings. Also, the app has customized gestures that make it simple to rapidly access particular settings.
3. Edison Mail
In order to assist customers to handle their emails more effectively, Edison Mail is built to offer a strong and customizable email experience. The app's simple and intuitive UI makes it simple to browse through emails. Several email accounts from well-known email providers including Google, Yahoo, Outlook, and iCloud are supported. Users only need to provide their login information to add their accounts.
One of Edison Mail's unique features is its Smart Inbox, which categorizes emails into distinct categories including Personal, Packages, Bills & Receipts, and Travel automatically. By eliminating the need to manually filter through their inbox, users can rapidly prioritize and organize their emails by using this outstanding feature.
4. Documents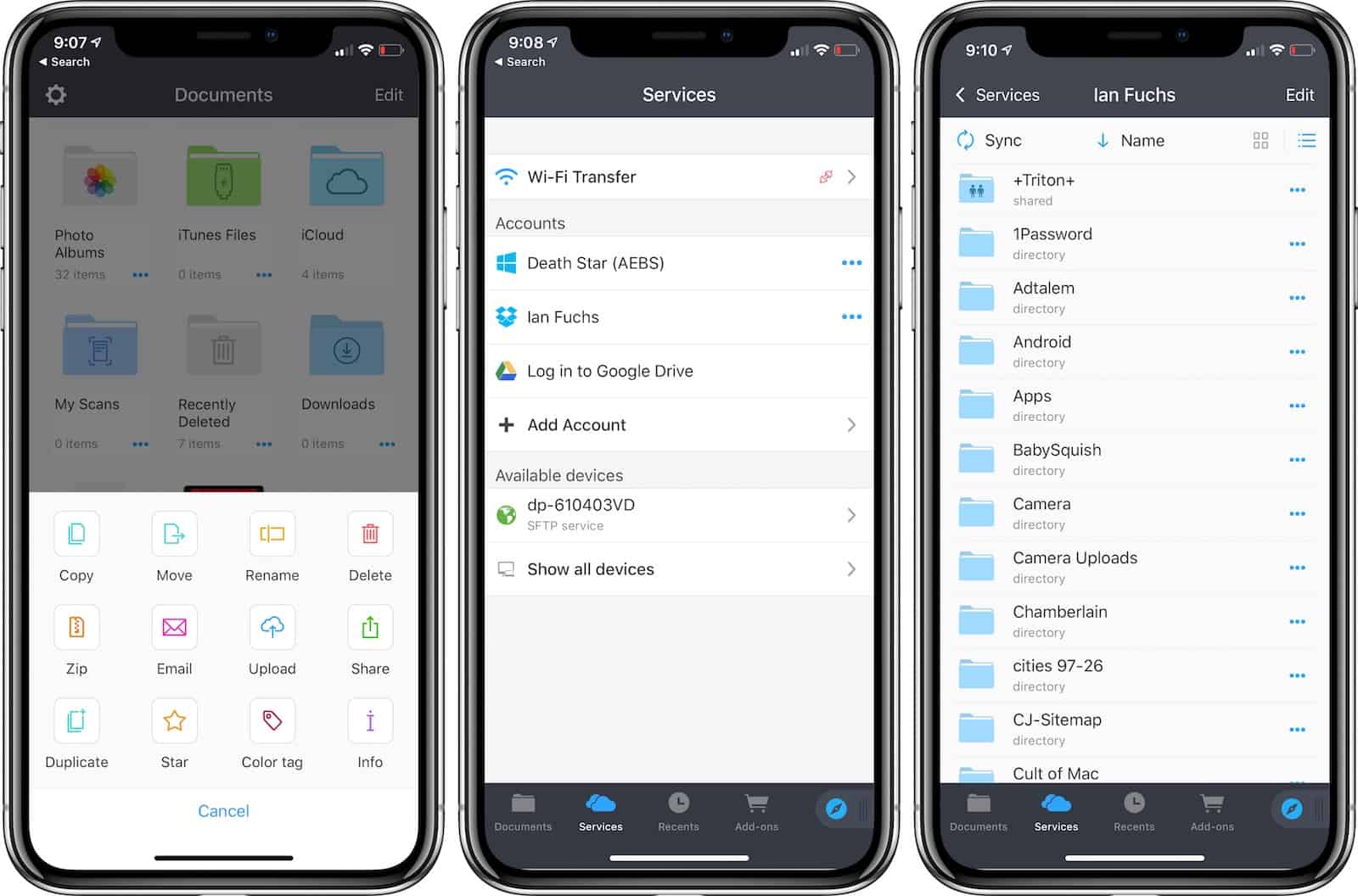 Users of iOS devices may manage and organize their files, papers, media, and other stuff using the flexible "Documents" iOS app. Users can easily create, modify, share, and store files in one place with the help of the app's variety of features and tools.
A wide range of file kinds, including PDFs, Microsoft Office documents, pictures, videos, audio files, and more, are supported by the program. Users have the option to import and export these files to other applications on their smartphone or view and modify them immediately within the app. A built-in web browser allows users to download and store files straight to the app. This feature is also included in the app.
5. Bear
Bear offers users a simple and straightforward note-taking experience. The software is made to assist users with to-do list management, thinking organization and inspiration capturing.
Bear's user interface is simple and uncluttered, putting emphasis on the notes' actual content. Rich text formatting, including headers, bold, italics, and lists, is supported by the app. Also, users may upload files and photos to their notes and alter the app's appearance with a variety of typeface and theme options.
6. Instapaper
Users of Instapaper may bookmark web content so they can read it later in a distraction-free, organized ambiance.  The software is made to make it easier for users to store articles they find online but don't have time to read right now. With just a few taps, users can add articles to their Instapaper account for offline reading. The software will then download the content for users to read at their convenience.
The clear, simple layout of Instapaper is one of its main advantages. When readers are prepared to read an article, they may do so in a clutter-free space without adverts, sidebars, or other interruptions. This makes it simpler for consumers to pay attention to the article's substance and block out distractions.
7. SworKit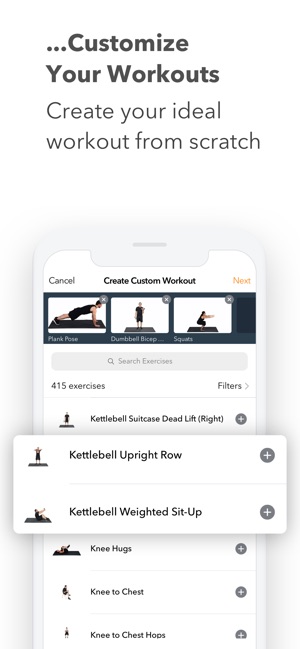 SworKit offers users a range of workouts and routines to help them become more physically fit. The app is designed for those who want to work out at home or while on the road, and it offers a number of features that make it simple for users to construct personalized workout routines catered to their unique goals.
A collection of exercises with instructional videos and step-by-step tutorials, customized workout routines, and progress-tracking tools are just a few of the main features of the SworKit app. Also, the app has a social feature that enables users to connect with friends and share their advancements.
8. Debit and Credit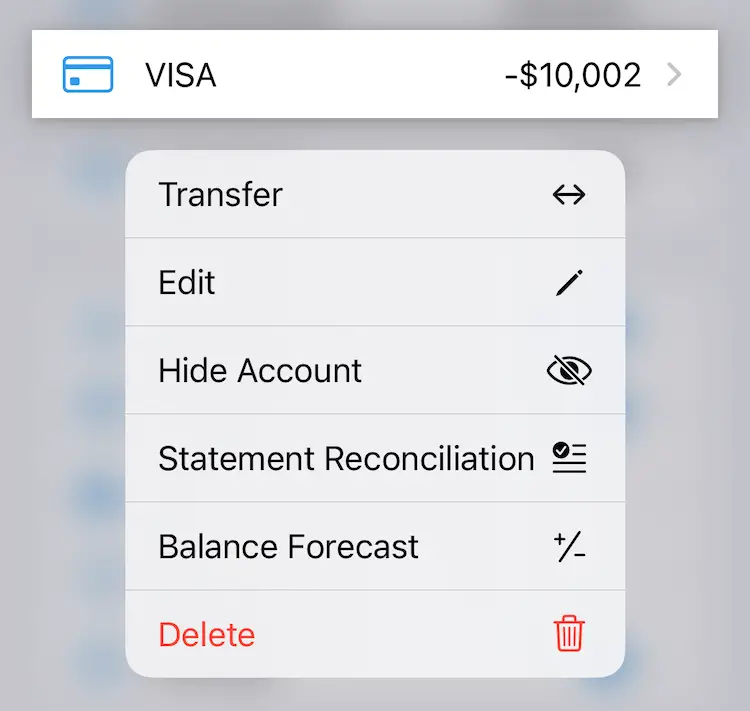 An iOS personal financial app called "Debit and Credit" allows users to keep track of their budget, spending, and income. The software has a clear and user-friendly layout and is designed to be straightforward and simple to use.
Users of the software may open many accounts, including credit card, bank, and savings accounts, and keep track of transactions in each one. Transactions can be labeled and grouped for quick examination and reference. Also, the app allows recurring payments like wages and monthly bills.
9. Bunz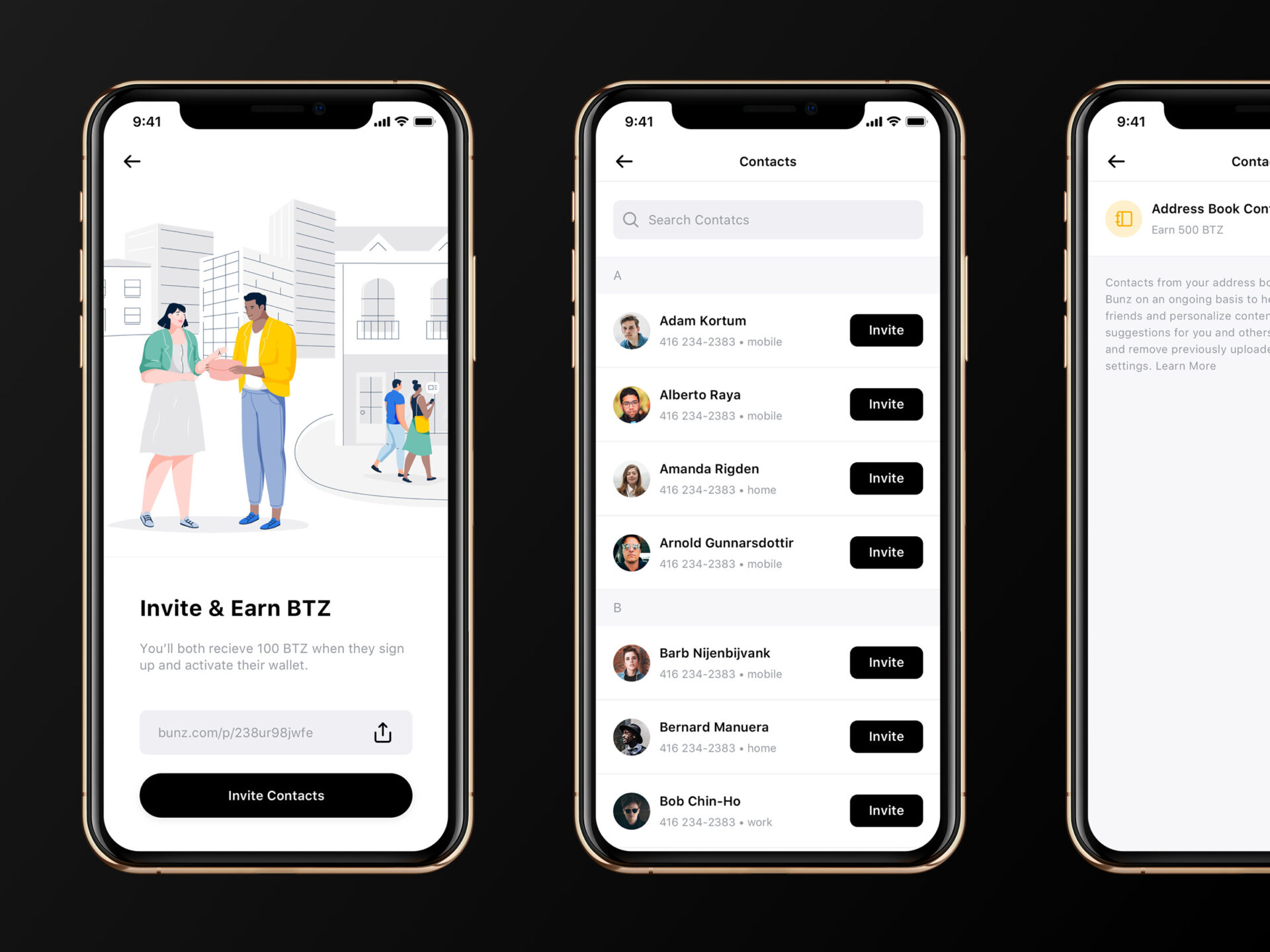 Bunz is a peer-to-peer trading platform that enables users to exchange goods without using money, to put it simply. The "BTZ" currency which is a virtual currency that can be used to purchase and sell products on the platform, is the basis of the app's operation. By performing activities, and exchanging or purchasing products from other app users, users can earn BTZ.
Users of Bunz may establish a profile, list products they want to trade and browse other users' listings. By exploring categories or utilizing the search option, users may also look for specific things. Users may interact using the app to set up a meet-up to swap things once a deal has been agreed upon. The "Bunz Safety" function of the app also offers safety advice and suggestions for meeting up with other users.
10. Waze
Waze provides real-time traffic information, turn-by-turn directions, and community-generated driving directions. The app gives users up-to-date information about road conditions, accidents, and traffic congestion using a combination of GPS technology, crowd-sourced data, and user input.
By reporting situations like collisions, road closures, and police sightings, users may help the app grow and its maps can be updated in real-time. Users of Waze may connect with friends and share their position, destination, and estimated time of arrival (ETA) using the social networking feature of the app. Users may also join or start groups based on shared interests, such as one for commuters who use the same route or one for those who carpool.
Conclusion
In conclusion, the aforementioned list offers a wide selection of iOS apps to meet the various demands of Apple users. These applications provide fantastic solutions for any user, whether they need them for productivity, entertainment, or self-care. Although there are many more excellent applications available, these 10 are unquestionably some of the best iOS Apps that should be downloaded.
You might also like
---
More from Apps
---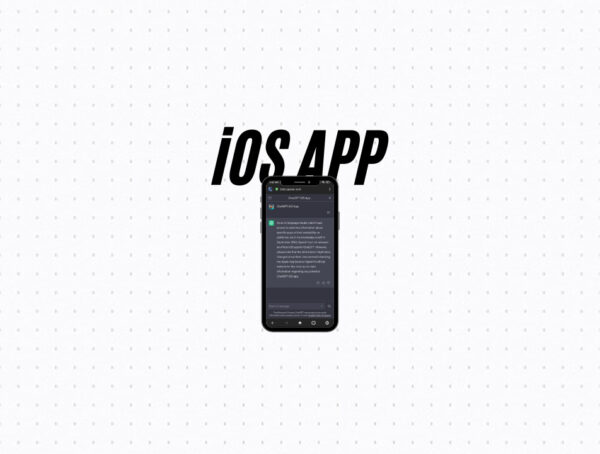 OpenAI has recently unveiled an iOS app for ChatGPT, their widely acclaimed AI chatbot. This release comes as a surprise, …
With over 2.8 million apps available on the Google Play Store, Android has a commanding presence in the market. However, …
Smartphones have essentially become a necessity in our fast-paced modern life. The elegant form and remarkable functionality of iPhones have …
Editor Picks
---