After the huge success of Chromebook, Google is all set to bring it back with a twist in the name. The new Google PixelBook is a high-end Chrome book that resembles the Yoga Laptop's brought to us by Lenovo.
Google's PixelBook sports a compact design with large keys and trackpad which is wider compared to others. The PixelBook has a 12.3inch Display.
The laptop is 0.39inches thin and 2.2pounds light. It's a 2-in-1 which means you can use it as a tablet or a laptop.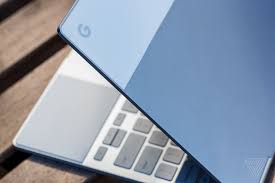 The interesting part of the device is the Google Assistant. The virtual assistant is seen on every other Google products. You can just wake it up by saying "OK Google" or by hitting the button on the keyboard's bottom row.
After a year of testing of the software and apps, Google is confident that it's now fully optimised and that you can run any Android applications on it. The Pixel Book comes runs on Chrome OS.
Google prefers a taller display with a 3:2 screen aspect ratio and with larger bezels. The PixelBook is priced around at $999, this variant will have a 7th generation Intel Core i5 processor with 8GB RAM and 128 GB Storage. If you want a more powerful one then you can go for 256GB for $1,200 or Core i7 with 16GB Ram and 512GB storage which is priced at $1,649.It has two USB-C type ports for charging.
The UI of the PixelBook has tweaked around so that it fits in with the Google Assistant and the Apps. There is a separate key for Google Assistant.
The PixelBook also has support for a pen which is priced around at $100, which acts like a stylus. The stylus has a latency of 10ms.Clicking and holding on the button on the pen will let the user circle any part of the screen and then that part of the screen will be picked up by the Google Assistant and she'll help you with the details. The stylus is pressure sensitive to 2,000 levels and has 60 degrees of tilt support.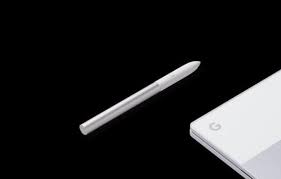 Also, a new feature which Google called as 'Instant Tether' will help you share your phones Internet connection without even having to set up a WiFi Hot-spot.
PixelBook starts shipping on October 31st in the US, UK and Canada, pre-orders start today. The PixelBook starts at $999 and goes to $1,649 with different variants available. What do you think about the PixelBook? Do let us know by commenting down below.
More from Google
---
Google has finally unveiled the Android 9 Pie i.e. the ninth iteration of the Android operating system today. For months …
The search engine giant Google is developing an Android app-based search service for Chinese users. According to the documents The …
If you consume too much content on YouTube, you already know what I am talking about. YouTube has updated its …
Editor Picks
---