Navigating the vast array of games on the App Store can be daunting, but we've done the hard work for you. From pulse-pounding action to mind-bending puzzles, our handpicked selection has something for every gamer. Prepare for captivating adventures, addictive gameplay, and immersive storytelling that will redefine your gaming experience. Join us as we uncover the ultimate iOS gaming treasures that will keep you entertained and enthralled on your iPhone. With our guide, discover the crème de la crème of iOS gaming with our list of the top 10 best iOS games May 2023. Let the gaming adventures begin!
---
---
Top 10 Best iOS Games May 2023
1. Florence
Florence, one of the Best iOS Games, is a narrative-driven experience that follows the life of Florence Yeoh, a 25-year-old woman who feels stuck in a mundane routine. Players join Florence on her journey as she confronts the challenges of growing up, including relationships and personal development.
The game is divided into sections, each representing a pivotal moment in Florence's life. Using interactive components, the game primarily focuses on delivering the narrative. Players must solve puzzles and mini-games that reflect different aspects of Florence's life, such as her career as a graphic designer or her relationship with her boyfriend, Krish.
2. Tiny Wings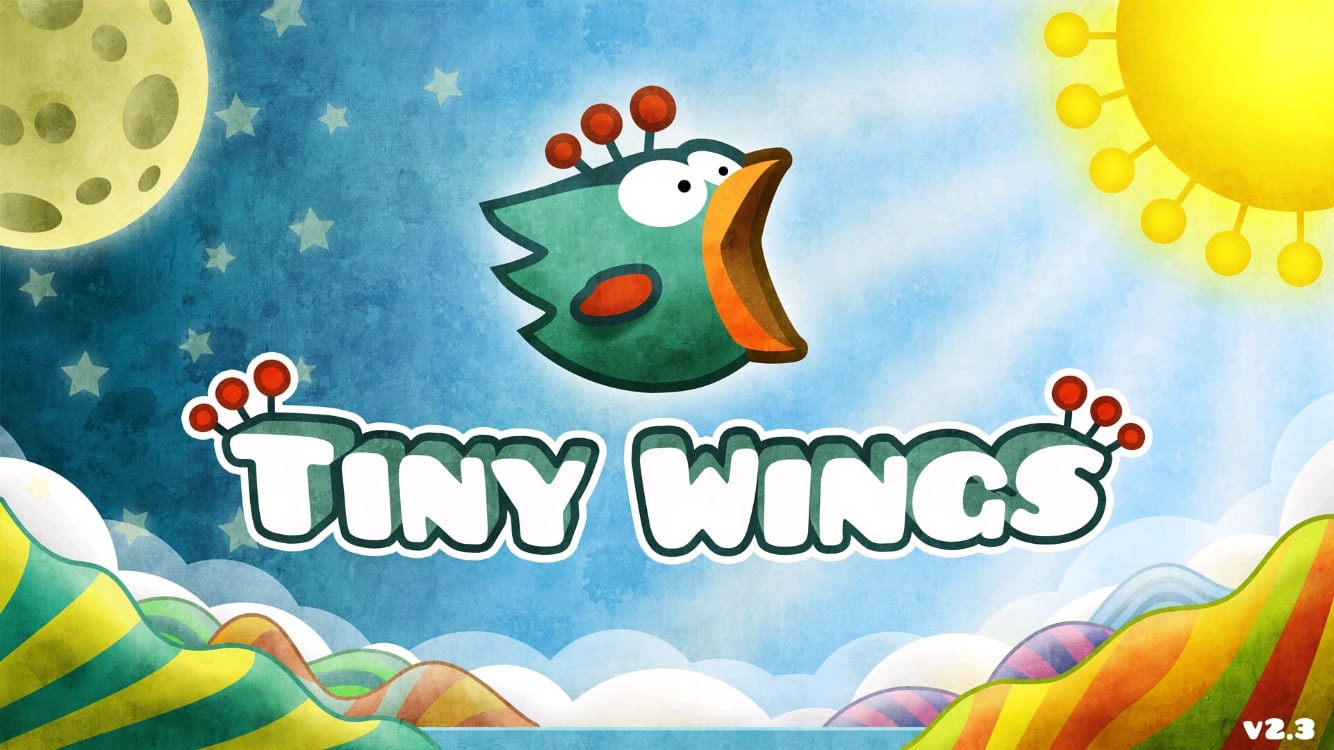 One of the Best iOS Games, Tiny Wings, tasks players with guiding a little bird with tiny wings over stunning landscapes. The bird is unable to fly very far due to its short wings, but players can assist it by sliding down hills and gaining momentum. The game is divided into several islands, each with unique slopes and challenges.
Players must keep the bird soaring as far as possible before the sun sets. Although the controls are easy to learn, mastering them is challenging since players must time their slides and jumps precisely to maintain momentum and avoid obstacles.
3. Sidewords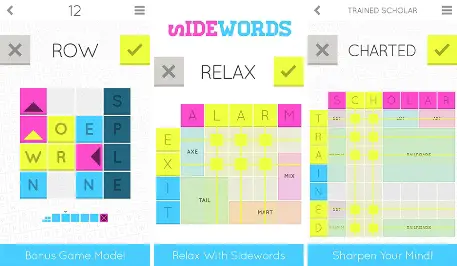 Sidewords, one of the Best iOS Games, is a crossword puzzle game where players must construct phrases using letters on the screen's edges that fit within the grid. The words must connect with the letters on the grid and can be arranged vertically or horizontally. Each puzzle has a specific number of words, and some puzzles have a predetermined theme to follow.
Sidewords features nearly 100 hand-crafted puzzles with varying levels of difficulty, ranging from easy to challenging. The game also includes a hint mechanism that players can use to reveal a letter in the grid or receive a clue for one of the words.
4. Desta: The Memories Between
Journey of Memories is one of the Best iOS Games that revolves around Desta, a young child who wakes up on an unfamiliar planet with no recollection of his past. Jati, a ghost, assists Desta in his quest to uncover the truth about his identity and the planet he finds himself on.
Players progress through different stages, each with its own challenges and puzzles to solve. Along the way, they collect memories that reveal more about Desta's past and the history of the planet he is exploring.
5. Soosiz
With its gravity manipulation mechanics, Soosiz is a unique and challenging platformer that stands out among the Best iOS Games. Players control a small character named Soosiz as he navigates through various stages, defeating enemies by jumping on them or using power-ups.
Each level takes place on a distinct planet with its own layout and challenges. As players progress through the game, they can collect coins and other objects to increase their score and unlock additional content. By manipulating gravity, players can climb walls, glide through the air, and access secret locations, making Soosiz an exciting and dynamic gaming experience.
6. Two Dots
Two Dots is an addictive and enjoyable puzzle game that belongs on the list of the Best iOS Games. The gameplay is simple: players connect same-colored dots by moving their fingers from one dot to the next. The more dots connected, the higher the score.
The game consists of several stages, each with unique challenges and objectives. Some stages require players to clear a certain number of dots within a limited number of moves, while others require players to drop anchors to the grid's base. With its colorful and engaging graphics, Two Dots provides an entertaining and rewarding puzzle-solving experience for players of all ages.
7. Infinite Magicraid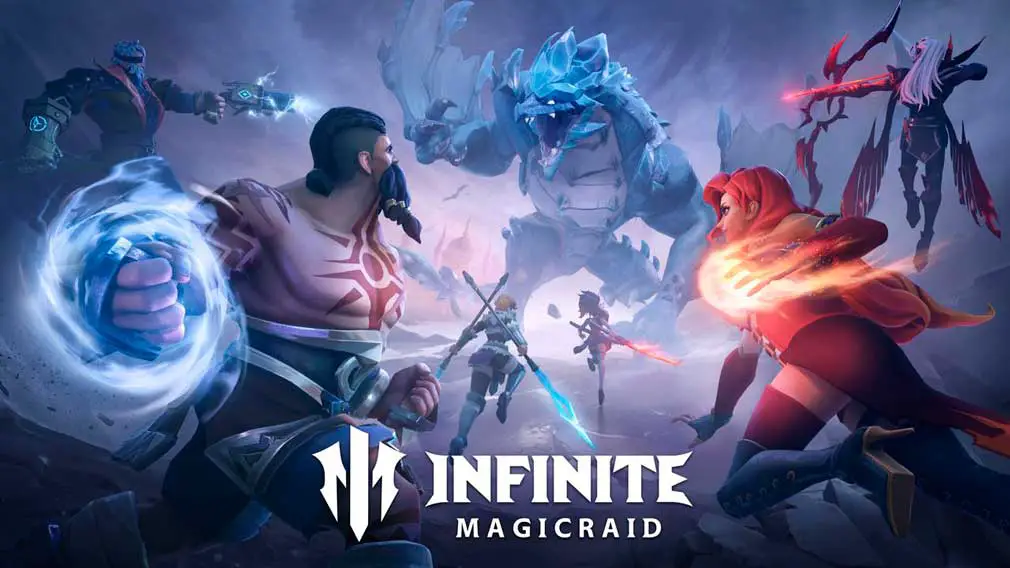 One of the Best iOS Games, Two Dots, challenges players to connect as many same-colored dots as possible within a grid. Players need only drag their fingers from one dot to the next to complete the puzzle and earn points. The game is divided into various stages, each with its own unique challenges and objectives.
In some stages, players must clear a certain number of dots in a limited number of moves, while in others, they must anchor dots to the grid's base. The game is simple to learn but challenging to master, making it an addictive experience for players of all ages.
8. Egypt: Old Kingdom
In this exciting strategy game, players can experience what it was like to be a pharaoh during the ancient times. With the goal of establishing and growing a kingdom, players must rule over towns and lands, and conduct military, diplomatic, and economic affairs.
To start building their empire, players must choose a dynasty to govern. Managing resources like food, water, gold, and labor is crucial to maintaining a vibrant economy. Labor force management includes farmers, artisans, and warriors. Additionally, building structures such as temples, barracks, and granaries is necessary to keep the civilization going strong. This game is one of the Best iOS Games for players who enjoy strategy games and ancient history.
9. Ticket to Earth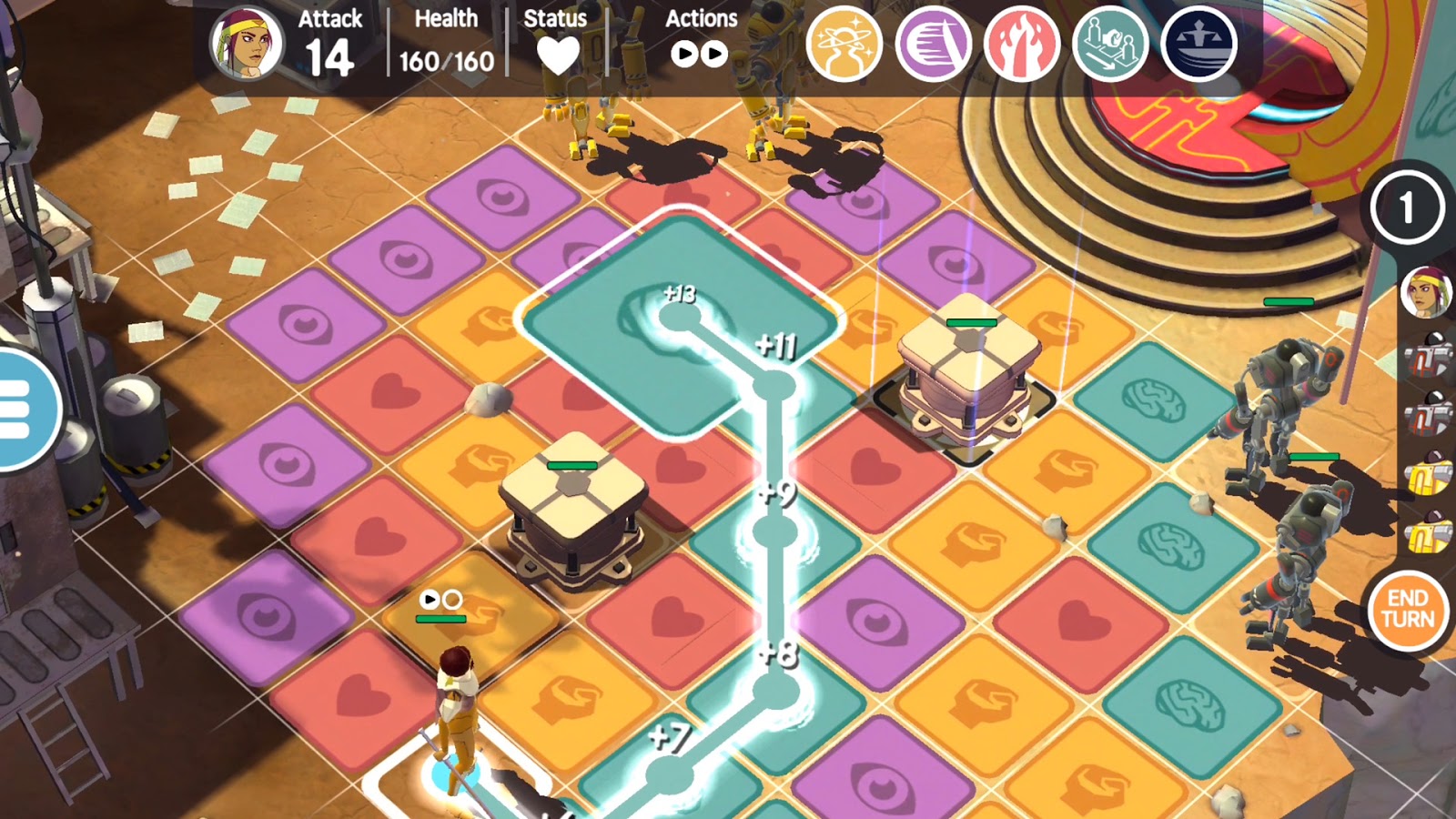 In Ticket to Earth, players can immerse themselves in the sci-fi universe and assist Rose, the protagonist, who gets stuck on an unknown planet. The game offers a distinct turn-based battle system that requires a combination of tactical and puzzle-solving abilities to progress.
Ticket to Earth features a captivating storyline that takes place in a time when humanity has successfully colonized various worlds, but encounters an unexpected crisis. The game's innovative mechanics, which include a fascinating combat system and difficult puzzles, keep players engaged throughout the game. These features, combined with the game's appealing visuals and sound effects, make Ticket to Earth one of the Best iOS Games for sci-fi fans.
10. Monopoly Go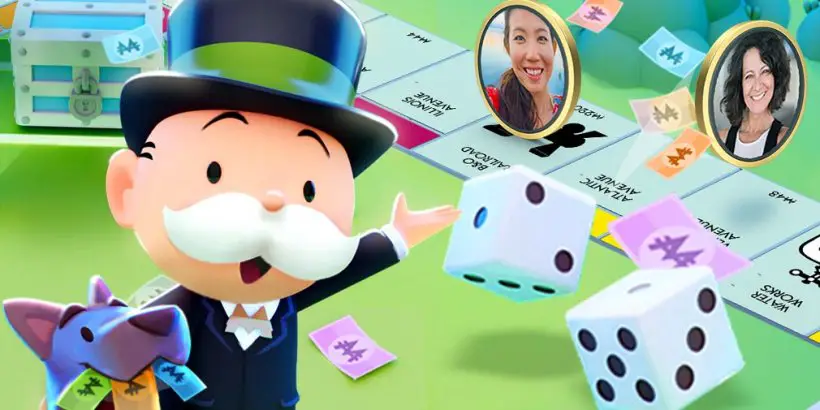 The game, which was created to be a communal experience, is one of the Best iOS Games that links the world's players, enabling friends to cooperate and advance each other's fortunes while simultaneously competing with competitors and creating empires, exactly like the original cardboard version.
Roll the dice and travel as one of the well-known tokens, such as Top Hat or Racecar, around the board while acquiring properties, constructing homes and hotels, and gathering cash as you pass Go.
Conclusion
In conclusion, the iPhone gaming industry is constantly evolving, with new and innovative games being released every month. If you're looking for the best iOS games to play in May 2023, the ones listed above are some of the top options available. Each game provides a unique experience and endless hours of entertainment.
If you haven't already, be sure to check out the top games from last month as well. And don't forget to share this list with your friends who are also looking for great iOS games to play. If you want to stay up to date on the latest and greatest mobile games, be sure to subscribe to our newsletter for regular updates and recommendations. Download the top 10 best iOS games now and immerse yourself in the exciting world of mobile gaming.
You might also like
---
More from Gaming
---
Are you ready to discover the Best iOS games June 2023? Look no further! We have meticulously compiled a list …
Are you a die-hard gamer wanting to expand your library with the newest and best Android games? Well, you are …
The gaming industry has witnessed rapid growth in recent years, with the mobile gaming market reaching new heights. As more …
Editor Picks
---