Apple enthusiasts are eagerly anticipating the latest version of the company's operating system for iPhones and iPads as technology evolves. iOS 17 is expected to bring a host of new features that will advance mobile computing and enhance user experience In this article, we explore the key features of Apples upcoming iOS 17, potential privacy and security improvements, updates to Siri and Maps, and the projected release date.
iOS 17: Features, Release Date, and More
Redesigned Control Center in iOS 17
A leaker cited by MacRumors reports that iOS 17 will introduce a revamped Control Center, along with speed and stability enhancements. The Control Center, introduced in iOS 7, is accessible by swiping down from the top left corner of the iPhone screen (or swiping up on the iPhone SE 3). It offers quick access to Wi-Fi, Bluetooth, Mobile Data, brightness, volume controls, and more. Additional features such as Focus, Flashlight, and Screen Recording can be added through settings. This would be the first update to the Control Center since iOS 11 in 2017.
The leaker did not provide further details but suggested a fresh design and new functionality.
Additional Features in iOS 17
Bloomberg reports that Apple is heavily invested in developing AR/VR headgear, which may take precedence over iOS 17 and other software platforms. The headgear, Apple's first major new hardware and software platform since the Apple Watch, could be unveiled at WWDC.
However, Bloomberg also notes that iOS 17 will include "nice to have" additions, with rumors indicating that the Control Center may be a primary focus.
iOS 17 Release Date
Apple is expected to unveil iOS 17 at WWDC in June of this year. At this annual developer conference, Apple releases the latest versions of its operating systems for iPhone, iPad, Mac, Apple TV, and Apple Watch. The first keynote presentation of WWDC 2023, focused on recent developments, is scheduled for June 5.
After the announcement, Apple will release the beta version of iOS 17 to developers, followed by a public beta in July. The official release, possibly alongside the new iPhone 15 and iPhone 15 Pro models, is anticipated in September.
iOS 17 Supported Devices
Speculation surrounds device compatibility with iOS 17. An initial rumor suggested that iOS 17 would not support certain devices including:
iPhone 8,
iPhone 8 Plus,
iPhone X, iPad (5th generation),
iPad Pro 9.7-inch (1st generation)
iPad Pro 12.9-inch (1st generation)
However, a second source claimed that all devices compatible with iOS 16 would also support iOS 17. Due to conflicting reports, we recommend awaiting official confirmation.
In Summary
Users worldwide are looking forward to the upcoming release of iOS 17, which will bring subtle enhancements and a streamlined user experience for iPhone and iPad users. Follow us on social media for updates and news on iOS 17. Experience the latest innovations with Apple's mobile operating system upon release. Thank you for reading, and we look forward to sharing more with you soon.
You might also like
---
More from iOS
---
Are you ready to discover the Best iOS games June 2023? Look no further! We have meticulously compiled a list …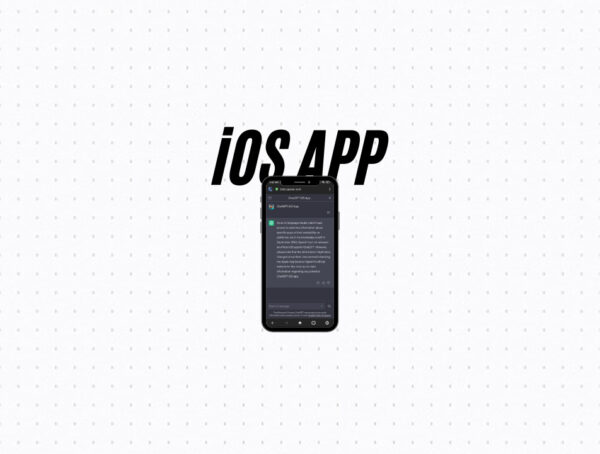 OpenAI has recently unveiled an iOS app for ChatGPT, their widely acclaimed AI chatbot. This release comes as a surprise, …
Navigating the vast array of games on the App Store can be daunting, but we've done the hard work for …
Editor Picks
---